Looking for some fun Christmas crafts? I made a cute wood reindeer ornament And fun fingerprint Christmas tree. Next, I am going to make some fun Santa crafts for kids using common household supplies.
I found a lot of different Santa kid crafts to keep the kids entertained. There are all different kinds of Santa's.
Pair with some Christmas books, for reading practice and arts and crafts together.
There are affiliate links in this post. I will receive a small commission if you purchase through these links at no additional cost to you.
Santa Crafts for Kids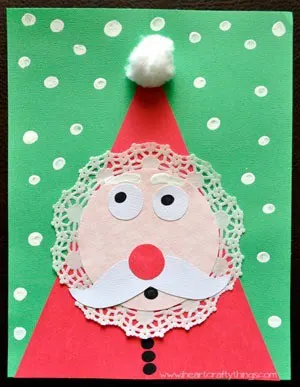 All you need is some paper, a cotton ball and a doily to make this colorful Santa.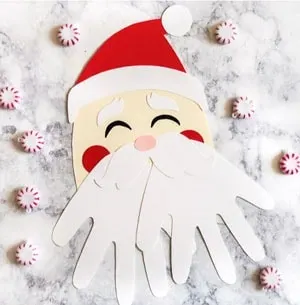 Everyone loves a handprint craft and this one is extra cute.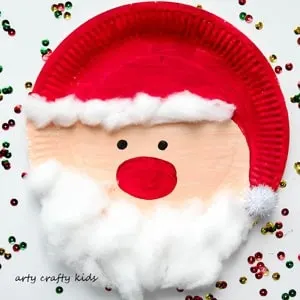 A cute paper plate craft using cotton balls and paint.
A cute way to countdown to Christmas
Make a cute card, great for sending to grandparents
Cute paper lanterns, a different way to make a cute Santa
A cute whole body Santa out of a plate and some paper.
Practice fine motor skills with this cute craft using a plate and yarn.
A little paper and some folded you will have this cute Santa.
Make an cute Santa with this ornament kit.
Use newspaper and paint to make this cute Santa.
Make a cute Santa using paper and a plate.
Recycle some paper rolls into some cute Christmas people.
This cute santa rocks back and forth.
Make a cute paper Santa using yarn, paint, paper and a paper plate.
More Santa Crafts for Kids
Pin for Later
Christmas Crafts for Kids
Winter Kid Crafts