Halloween is such a fun holiday. There are lots of different fun free crochet bat patterns for you to try.
Do you want to make a crocheted bat? How about eleven of them! These crochet bat patterns will have you in the Halloween spirit in no time.
With easy to more complex patterns, there's a bat for everyone. So get your hook ready and start crocheting! Which of these bats is your favorite?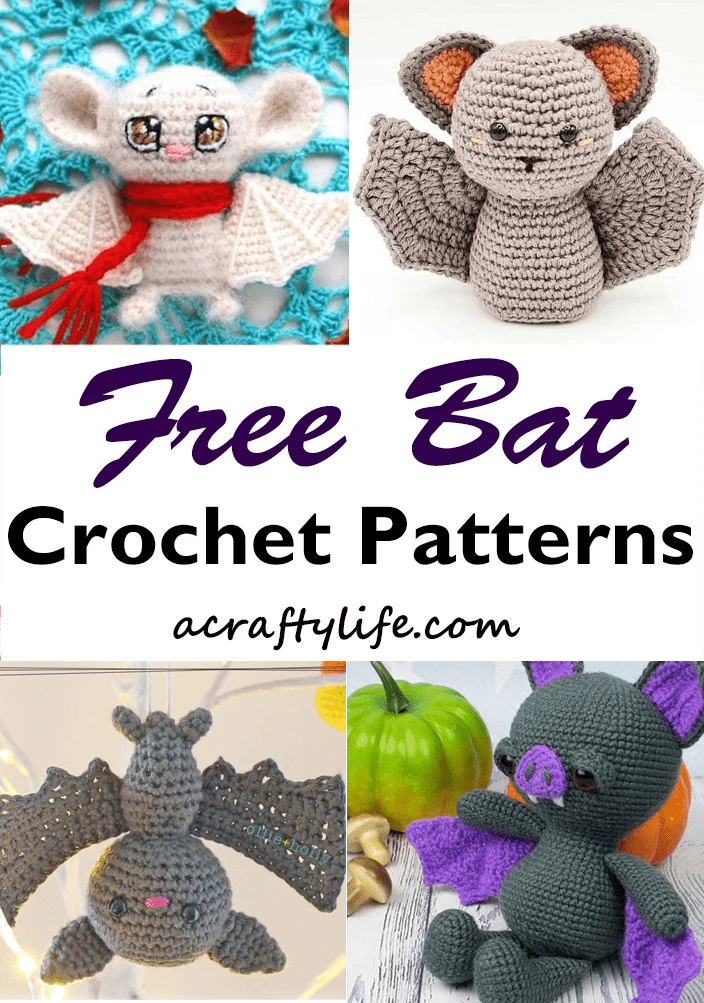 From cute witches to spooky ghosts and Frankenstein. So get your hooks ready and start crocheting!
There are affiliate links in this post. I will receive a small commission if you purchase through these links at no additional cost to you.
Free Crochet Bat Amigurumi Patterns
Try this cute bat amigurumi pattern. There are other cute Halloween crochet patterns on this site.
This crochet blog has lots of other cute amigurumi crochet patterns for you to try.
Make your own cute bat with flap ears using this amigurumi pattern. I like the detailed eyes and wings of this adorable crocheted bat.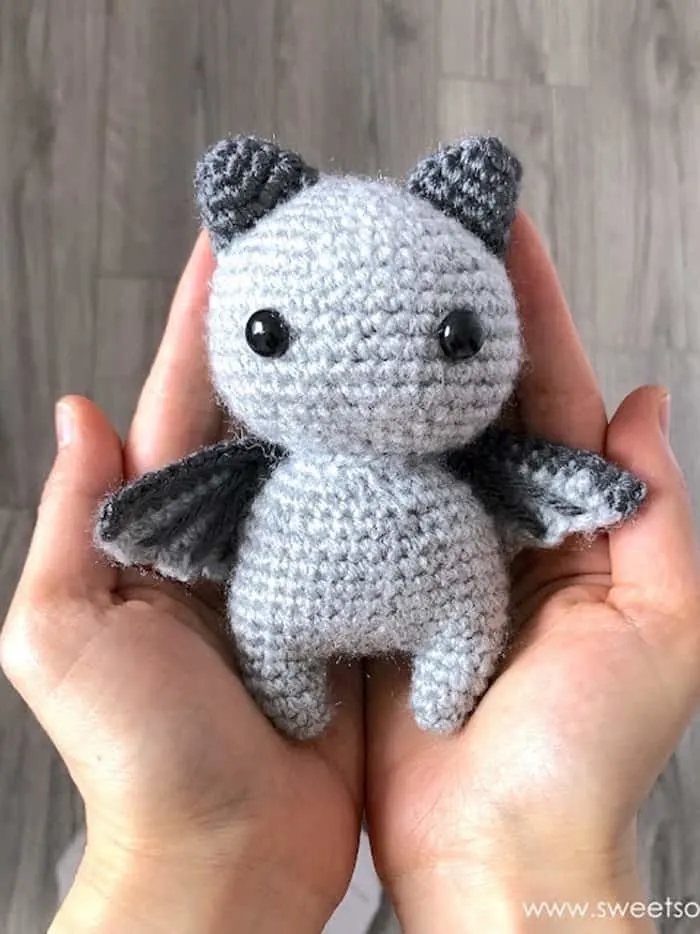 Make your own cute little bat who thinks he's be and scary. This pattern is beginner friendly and a quick project.
This cute bat ornament is part of a Halloween ornament pattern collection.
Make your own cute amigurumi pattern.
More Free Halloween Crochet Pattern
Pin for Later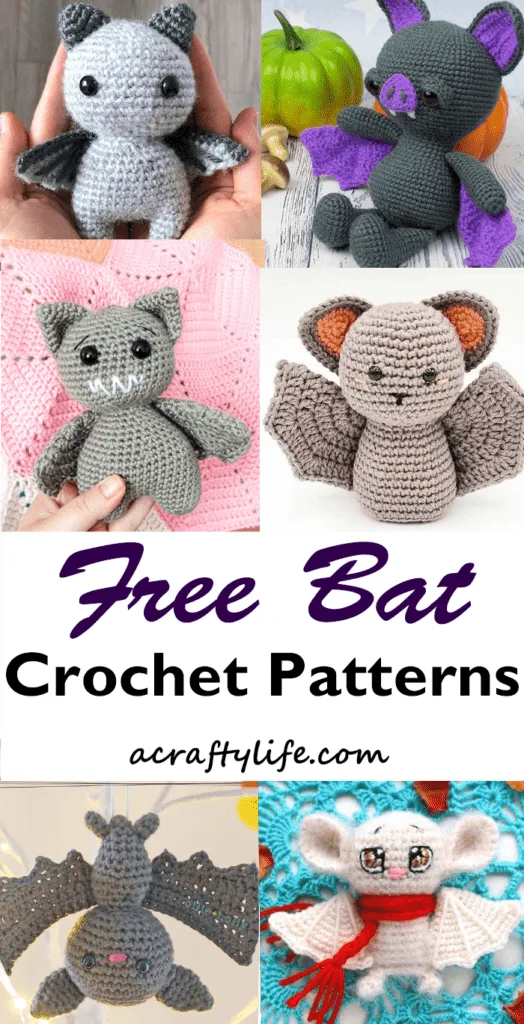 Free Crochet Patterns