Love crocheting? Make one of these pretty cardigan free crochet patterns to keep you looking good and staying warm.
There's nothing like a cozy crochet cardigan to keep you warm on a cool day. And now, you can make your own with these free patterns for crochet cardigans.
From basic crocheted sweater designs to more intricate creations, there's something for everyone. So get started and stay cozy all season long!
With different colors of yarn, these crochet jacket patterns would fit anyone's style. Crocheted sweaters are great for cooler weather.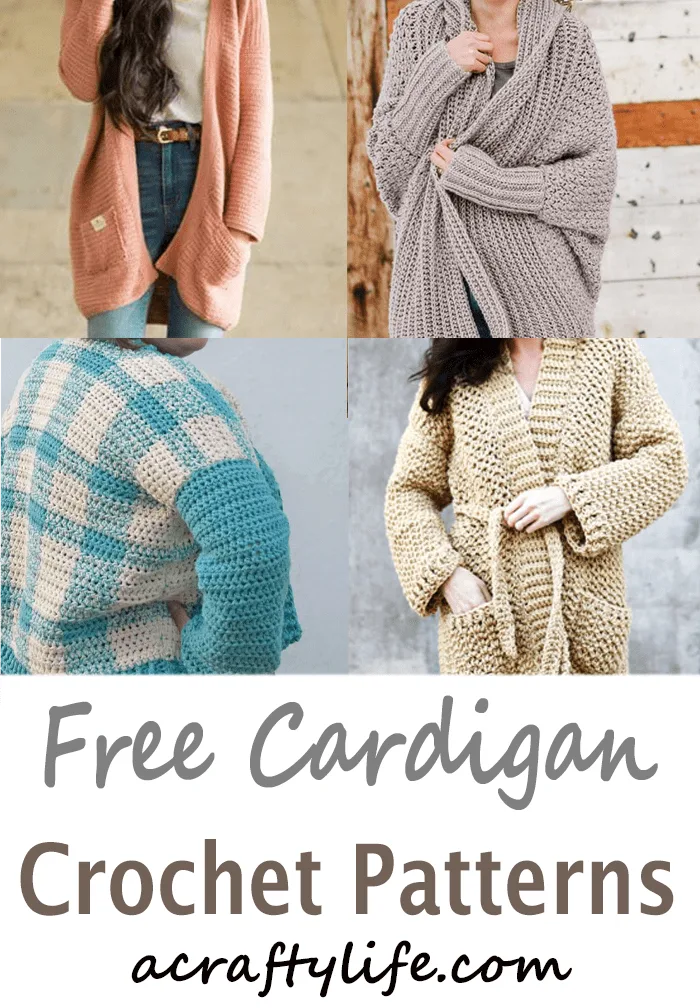 There are lots of different sweater crochet patterns to choose from. Read the reviews and get ready to start your next DIY sweater crochet project.
There are affiliate links in this post. I will receive a small commission if you purchase through these links at no additional cost to you.
Crochet Cardigan Free Patterns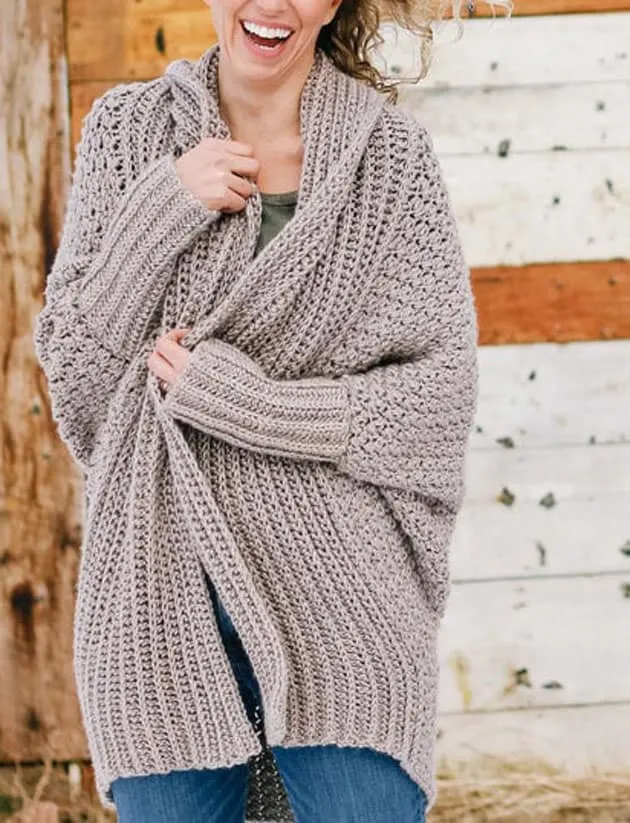 Try this beginner free cardigan crochet pattern using a rectangle. This blog has lots of sweater patterns for you to try.
This cardigan pattern is simple and great for beginners. There are front pockets on this crochet sweater. There is a video tutorial too.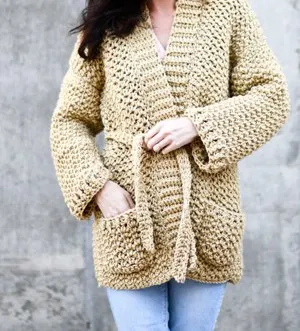 This pattern works up quickly using chunky yarn. It has pockets and a tie for great shaping.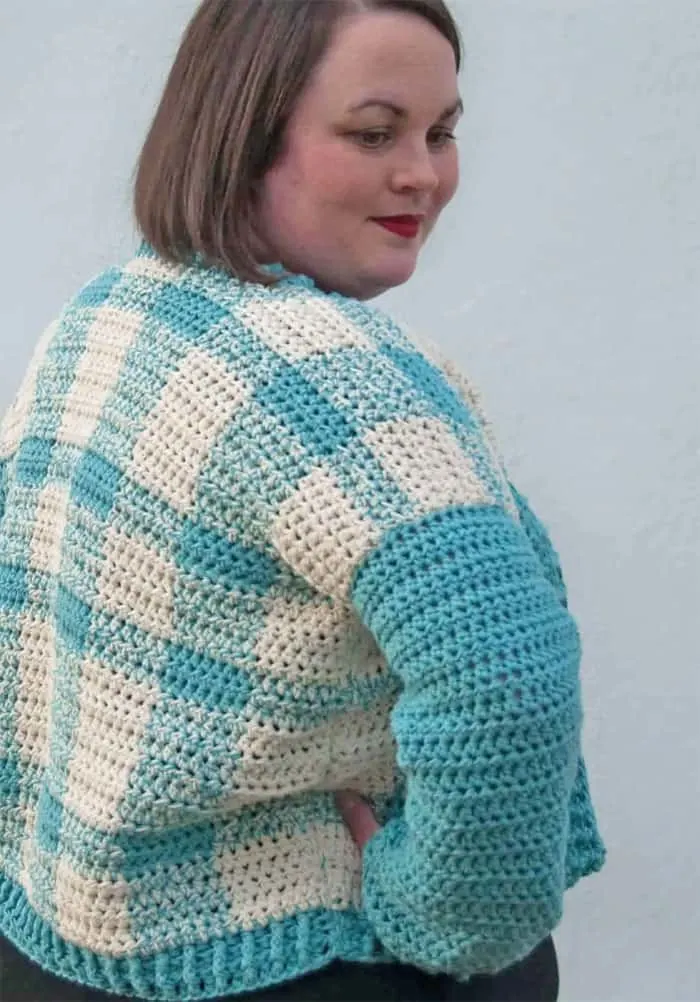 Make your own plaid cardigan with this free crochet pattern.
This cardigan has a beautiful drape using lightweight Coboo Yarn. This designer has a similar knitting pattern.
Take what you have learned about making granny squares and make a colorful sweater. This crochet blog has a lot of different ways to use granny squares, such as, baskets and dishcloths.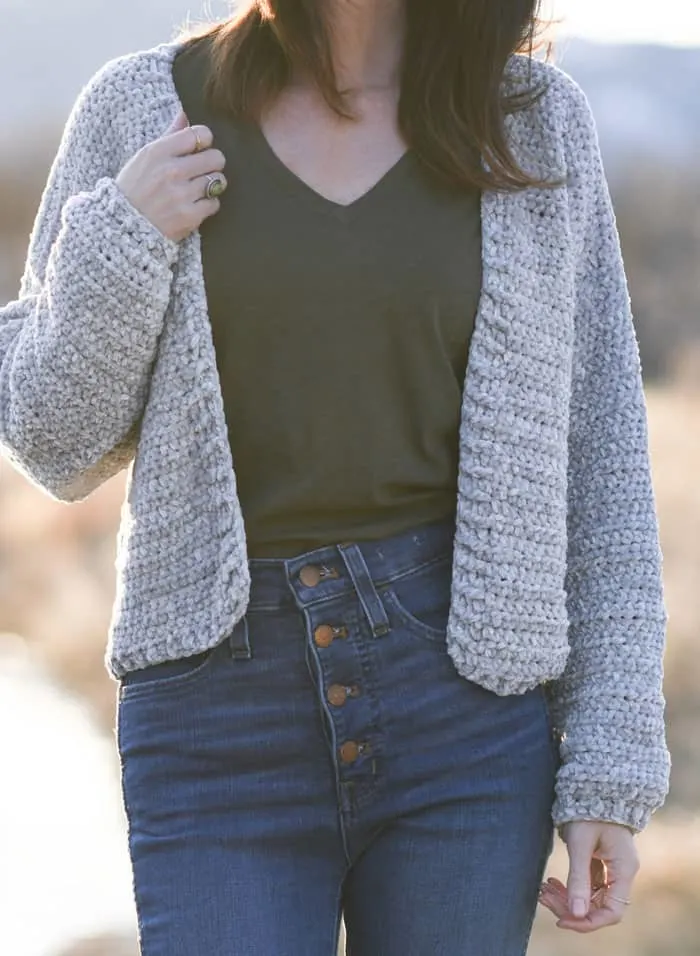 Try so soft slightly cropped cardigan pattern. This crochet designer has other sweaters and blanket patterns for you to try, plus knitting too.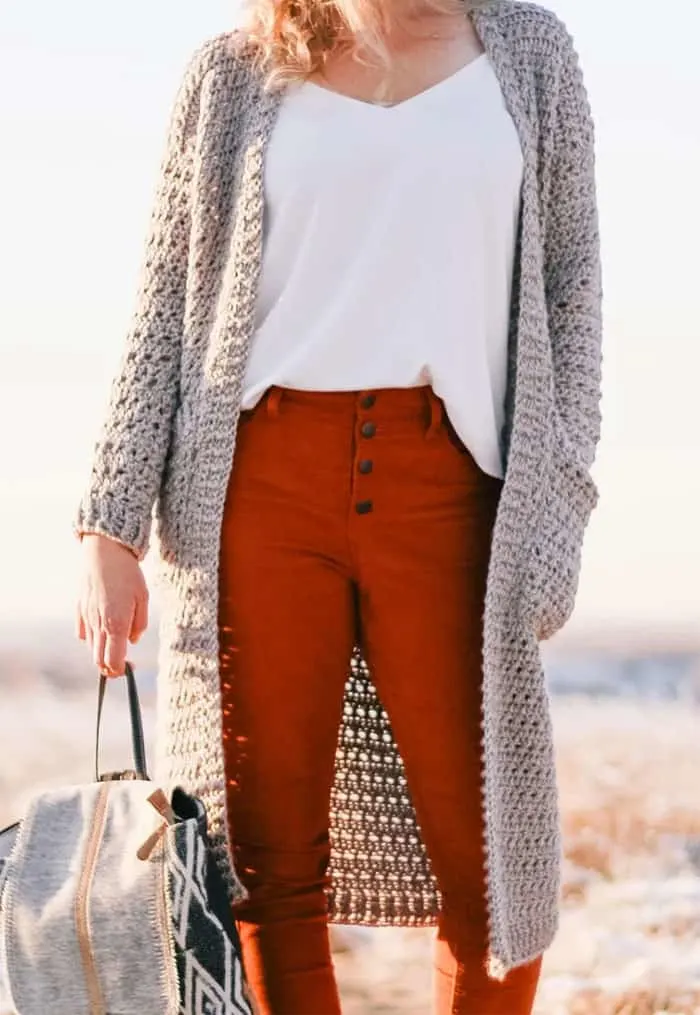 This is and easy long cardigan crocheting pattern with little seaming.
This cardigan pattern uses Coboo Yarn, a bamboo and cotton yarn. The pattern is made in panels and seamed together.
This button-up crewneck cardigan is made out of Caron Simply Soft Yarn. This yarn is available in lots of colors and has a soft feel.
Cardigans are a great staple for any woman's wardrobe and we have some free crochet cardigan sweater patterns that are perfect for those chilly days or evenings.
These crocheting patterns are easy to follow and work up quickly, so you can have a new cardigan to wear in no time! What style of crochet cardigan sweater will you make first?
Looking to make some baby crochet sweaters? Try some of these cute 29 baby cardigan patterns.
More Free Sweater Patterns
Crochet Sweater Patterns
Pin for Later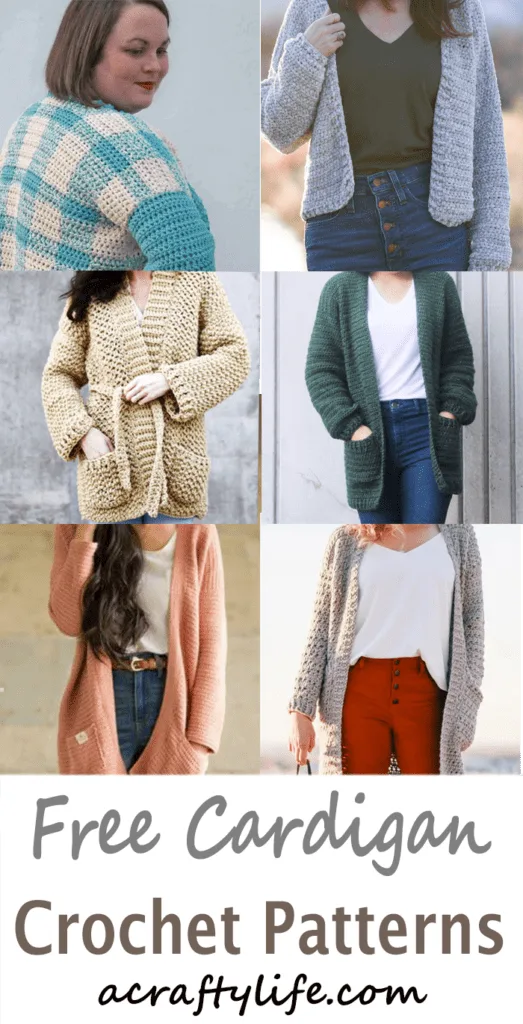 Winter Crochet Patterns