Foxes are so cute. Who wouldn't love a fox? One of these crochet fox patterns would make a great baby gift for a fox or woodland theme.
There are lots of different fox crochet patterns to choose from. Read the reviews and get ready to start your next stuffed fox toy animal crochet project.
Need some tips on amigurumi? Check out these links.
There are affiliate links in this post. I will receive a small commission if you purchase through these links at no additional cost to you.
Crochet Fox Patterns – Cute Amigurumi Animals
Detailed pattern with lots of photos for reference! I used worsted weight yarn and a larger hook size. Pattern was very easy to follow. Delivery was immediate.
This little fox is a great pattern. The only thing I would change is the snout cover. I would add 2 more rows of 3 sc in the beginning.
My snout covers are consistently too short without these extra rows, but maybe it's just the way I make them. In the photo, the original design is in the foreground; my alterations in the background so you can see what I mean.
This crochet designer has other adorable animal crochet patterns to try.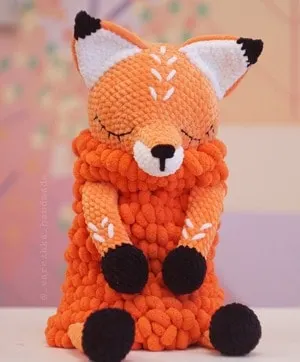 Super cute and great pattern! I enjoyed making it and can't wait to give it to my niece.
This crochet designer has other cute animal crochet patterns in printable PDFs.
I love your patterns, they are simple to follow and the results are as seen in your photo
Henry the fox turned out AMAZING! The instructions were super clear and well thought out.
I started crocheting about 3 months ago and prefer amigurumi/toys over crocheted clothing but I was still a bit nervous as to whether or not I could do it. But with the pictures and instructions I think it's definitely beginner friendly!
Easy to read and follow, there were plenty of pictures to understand placement. My little fox turned out so cute and special.
Came out exactly as pictured, very cute. The orange head piece was too big when I did it but it was a simple as doing less rows.
This crochet designer has tons of adorable little crochet animals for you to try, besides this fox.
There are 4 baby rattle crochet patterns in the set.
It was my first amigurumi and i am so proud i could do it, thanks to the very clear instructions. the illustrations also really good, 5 stars, worth the money next I will try the elephant. My 6 months old son loves the fox already
I adapted this slightly as I preferred it with out the tail and I changed the colours absolutely loved making this the pattern was so easy to follow can't wait to make more of the others
Super cute! very easy and fast to make, too! I have never done a C2C blanket before but I really liked it a lot – probably one of my new favorite patterns!
Never made a corner to corner blanket before but this pattern in 3 different formats was so easy to follow i had no problems and the blanket came out absolutely stunning.
LOVE! Found this little guy's photo on Pinterest and was thrilled to find that his pattern was available on Etsy! I spend a lot of time making things for my own store so I was so excited to find something I could make for myself!!
Instructions were very well done – I improvised a bit on the scarf and embellishment – but it was clear and easy to follow. I really enjoyed it!
This crochet designer has other cute animal crochet patterns for you to try.
I am in love with this pattern! The fox was adorable and all of the details were so fun to add! I bought it to make for a friends little sister who is obsessed with foxes and she sleeps with it every night!
Make a cute crochet fox pattern. This designer has other adorable animal crochet patterns too.
I had to rave about your pattern …The instructions for the invisible decrease alone was worth the price …Mystique is going to be one cute fox ..I love the finishing technique also…Thanks!!!
I love this little fox! I am an advanced beginner and this was an adventurous pattern for my skills. Turned out so well! The details really add character. Well written and many photos. I highly recommend.
I think this Little Fox turned out great!! I'm no expert so I can see a couple mistakes/inconsistencies on my part, so not perfect, but the pattern was super easy to follow for my first official amigurumi! 🙂
This crochet designer has lots of other cute animal crochet patterns besides this adorable fox.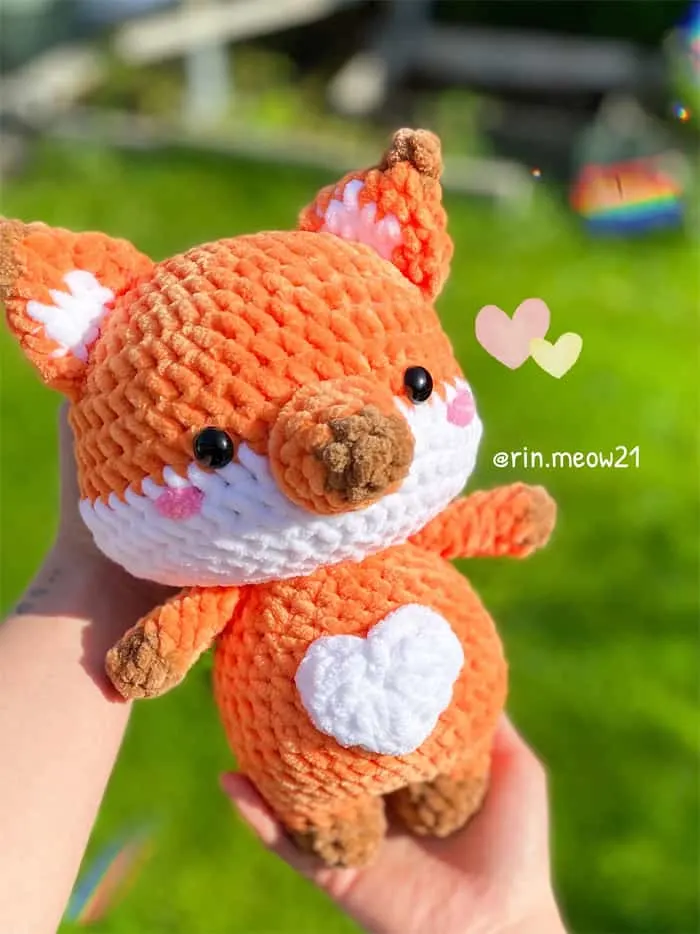 Such a fun and easy pattern!! I did struggle to understand the heart part but I did my best with it!
Easy and fun pattern. I couldn't wait until my shipment of bulky yarn came in, so I used my regular yarn. It still came out cute.
very easy to follow, loved making this. i subbed a safety nose instead of crocheting a brown nose
Free Fox Crochet Pattern
Pin for Later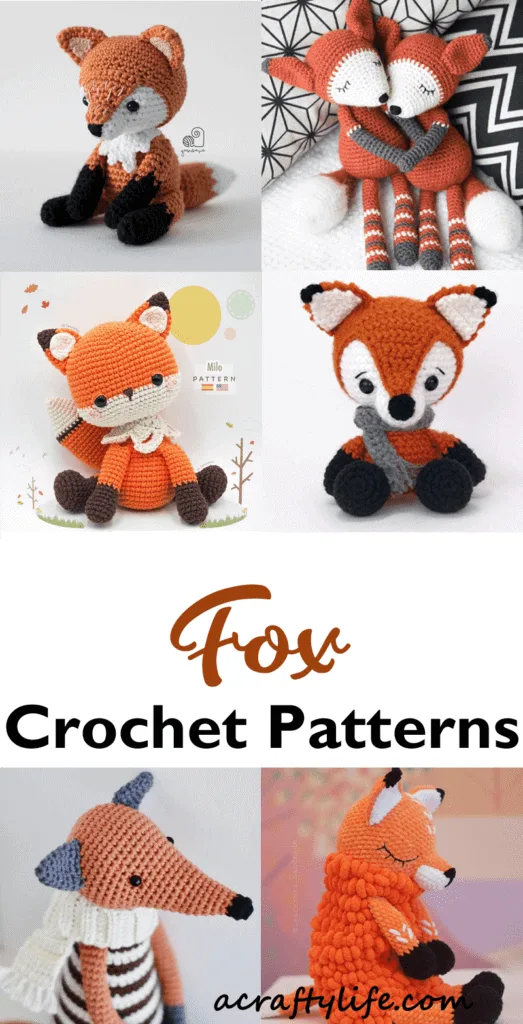 More Amigurumi Patterns