I though I would gather some different types of friendship bracelets to make. Friendship bracelets are a great DIY craft because you need just a few supplies and the variations are endless.
You usually make friendship bracelets out of embroidery thread, but there are other different types of friendship bracelets to make too. You just need the thread and scissors to try these string bracelet tutorials on how to make bracelets.
These free friendship string bracelet type patterns will show you how to make easy fabric and string bracelets types. There are string bracelet patterns types for zig-zags, chevron, stripes, Chinese ladder, fabric, and more.
Friendship bracelets are great because they are pretty quick to make and don't need many supplies. This makes them a fun and inexpensive craft. There are lots of different types of string bracelets.
Friendship Bracelet Types
Chevron Pattern Bracelet
Simple Braid Bracelet
Diamond Pattern Bracelet
Chinese Ladder Bracelet
Fishtail Braid Bracelet
Supplies Needed for Different Types of Friendship Bracelets with Thread
Tape or a safety pin (can use a clip board)
Scissors
Embroidery Thread – string
Optional: beads, chain, glue, charms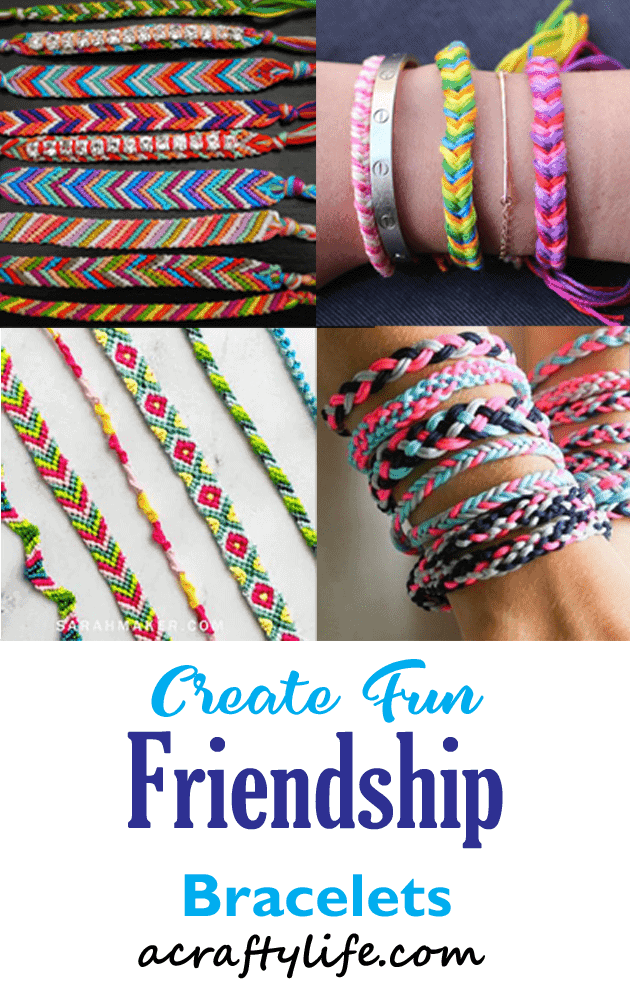 The color of the friendship bracelet with Thread, string bracelets types, can mean:
Blue: peace, inspiration, loyalty
Purple: friendship, sophistication, luxury
Pink: affection, love, kindness
Black: energy, power, confidence
Brown: stability, comfort, reliability
Red: passion, good luck, adventure
Orange: happiness, joy, excitement
Yellow: friendliness, optimism, creativity
Green: hope, nature, compassion
White: kindness, truth, clarity
Different Types of Friendship Bracelets to Make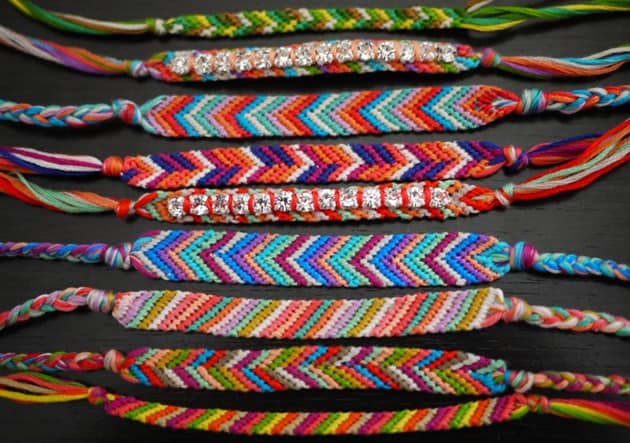 Make this chevron friendship bracelet with this thread bracelet how to. There are lots of different DIY Friendship Bracelet Ideas on this blog.
This type of woven friendship bracelet is made out of embroidery thread or string. This is a popular type of string bracelet. I made many of these as a kid and with youth programs.
There are many thread friendship bracelet type tutorials in this blog post: candy stripe, chevron ( 4 colors), and diamond. There several different type string bracelet variations shown here.
Make a string bracelet with this how to. This tutorial shows you how to make a thread friendship bracelet with an added metal link to the bracelet. This blog has lots of other DIY bracelets patterns to try.
This friendship bracelet type how to shows you lots of different ways to make braided bracelets. This is another type of friendship bracelet make out of thin cord.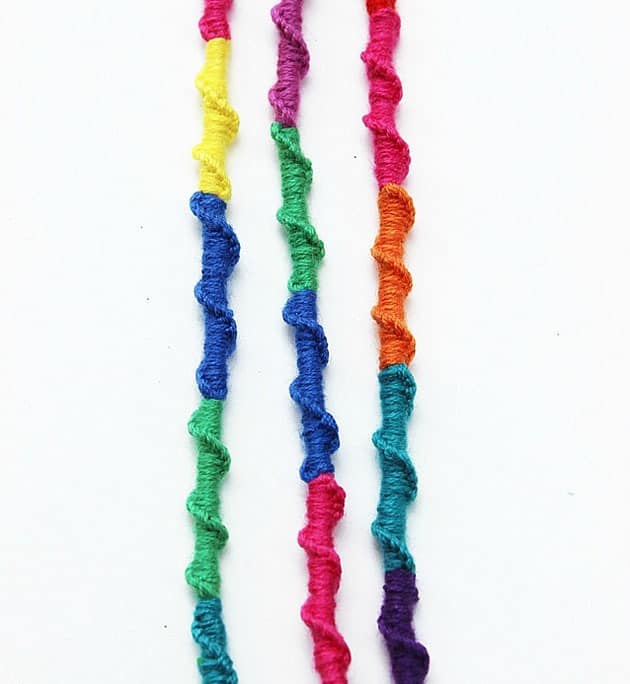 Try this different type of friendship bracelet the Chinese ladder or step. This is an easy string bracelet to try. You just tie a know around the other colors and repeat.
This DIY bracelet tutorial shows you how to do this. This thread or string bracelet would be a great way to entertain your kids over the summer. It is an inexpensive and easy string bracelet to make.
Try this string friendship bracelet how to and make a fishtail braid bracelet. Try this different type of friendship bracelet in all kinds of pretty color combinations. Try this type of string bracelet the fishtail braid.
More DIY Thread Bracelets to Make – Different Types of Friendship Bracelets
Different Stripe Types of Friendship Bracelet How to Make Videos
Pin for Later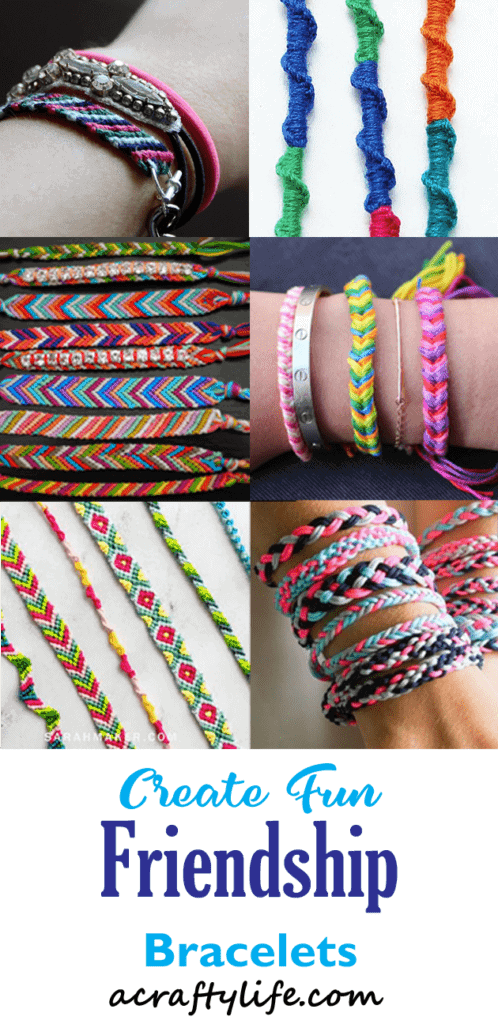 Looking for Other Activities for Kids