DIY Christmas card ideas are great crafts for kids to do because it is easy to get the paper and inexpensive. I have gathered some Christmas card crafts for you to try.
Paper crafts for kids are great for large groups since paper is cheap and you don't need complicated supplies.
Some of these crafts using scrapbook or other paper but you could easily use construction paper instead. Construction paper is usually a little duller in color but works well and comes in large packs of paper.
I have made and gathered other fun and easy Christmas arts and crafts for you to try. There are lots of different kinds of crafts in this post 121 Fun Christmas Crafts.
Christmas Card Ideas for Kids – Paper Crafts
Make a cute reindeer Christmas card or turn it into an ornament for the tree.
Make a homemade Christmas tree card craft with some paper.
Try this DIY handprint Christmas card craft. This would be a great Christmas craft for preschoolers. There are other Christmas handprint ideas too.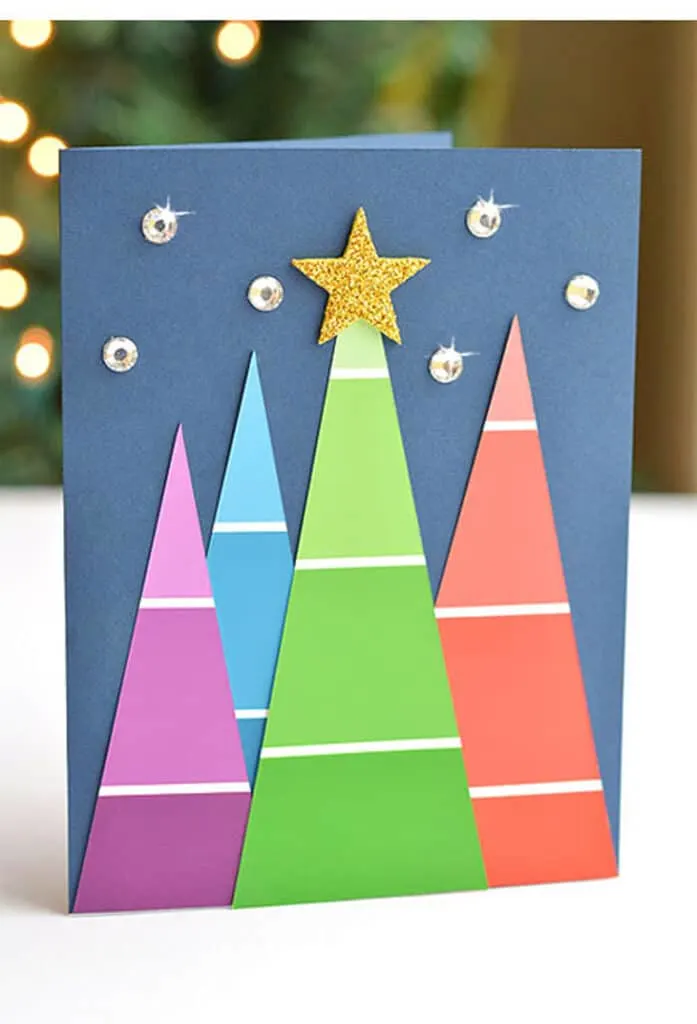 Make a cute card, great for sending to grandparents.
Make a glittery tree using glitter. For less mess try using glitter glue.
Make pretty angel Christmas card with just a few supplies. You could add gold or blue glitter to give it an extra sparkle.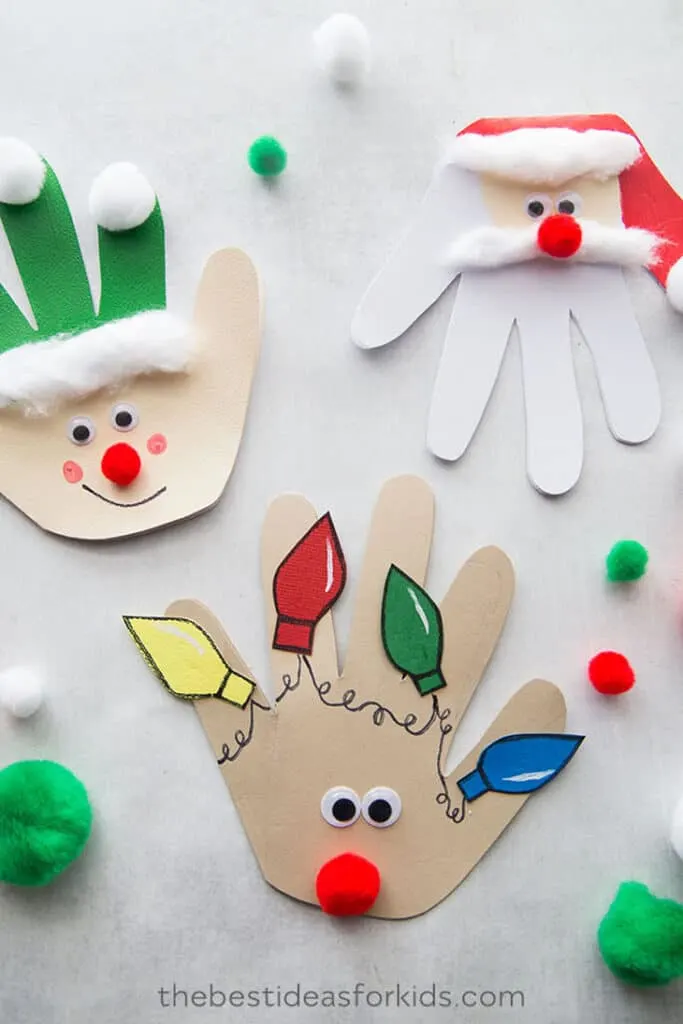 Have fun turning paper into cute handprint cards for Christmas. There are lots of different Christmas craft ideas on this blog.
Try a fun and easy fingerprint craft. Fingerprint crafts are great because they are unique to each child.
Christmas Card DIY Ideas for Kids
More Fun Christmas Crafts with Kids
Winter Crafts with Kids
Pin for Later