Want to learn how to draw a dog? Try some of these easy how to draw a cat step by step tutorials.
Step by step drawing tutorials are a great way to learn how to draw a new animal. You can see how the cat was simplified into easy steps.
These drawing how to tutorials are great for kids. There are lots of different cats to draw from more realistic to cartoon cats.
Drawing is a great hobby. You only need paper, pencil, eraser, and pen to start learning how to draw different animals.
There are drawn tutorials if you like to see each set and read. Try are also lots of different easy videos on how to draw a cat.
You can learn to draw dog too. With this collection of How to Draw a Dog Step by Step
How to Draw a Cat Step by Step
Make an easy art project of a cat. This project should take about 1 hour.
Learn to make a cute cartoon cat with a video.
Learn to draw a simple out of a cat in this video.
Learn how to draw a realistic at in this video.
More Drawing How to Tutorials
More Easy Cat Drawing Ideas
Pin for Later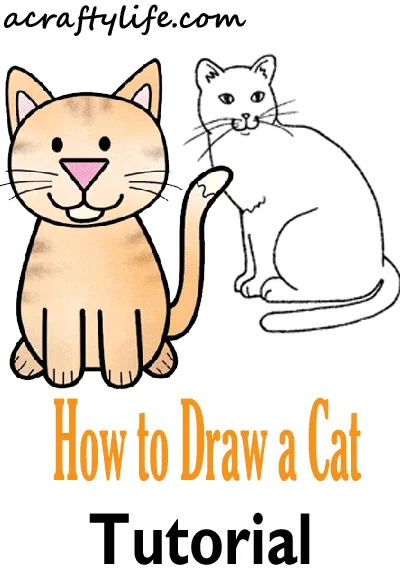 Looking for Other Activities for Kids