I have been working on some winter crafts. I made a cute toilet paper roll tree. Next, I am going to make a fun easy cotton swab snowflake craft for kids using common household supplies.
I like making winter crafts with supplies that are easy to get or household supplies you already have. I usually have cotton swabs and pads available or you can easily get them on grocery day.
You can make a fun and easy snowflake. This can be done as a reusable activity.
I made a fingerprint snowman craft. Try the craft it is fun and easy to make. I gathered a bunch of snowflake crafts too.
Pair with a Christmas book for reading and creating fun with your snowflake craft project. We like this book, Pete the Cat Saves Christmas.
There are affiliate links in this post. I will receive a small commission if you purchase through these links at no additional cost to you.
Easy Cotton Swab Snowflake Craft for Kids
Supplies
cotton swabs
glue
scissors
cotton pads
blue construction paper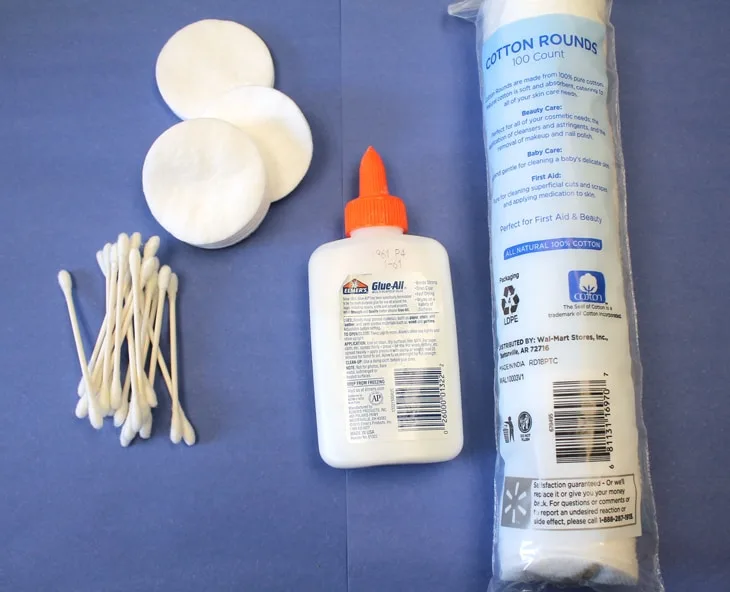 How to Make an Easy Cotton Swab Snowflake Craft for Kids
Step 1.
First, take 6 cotton swabs and arrange in to a 6 point star meeting in the middle. Glue cotton swabs to paper. Let dry.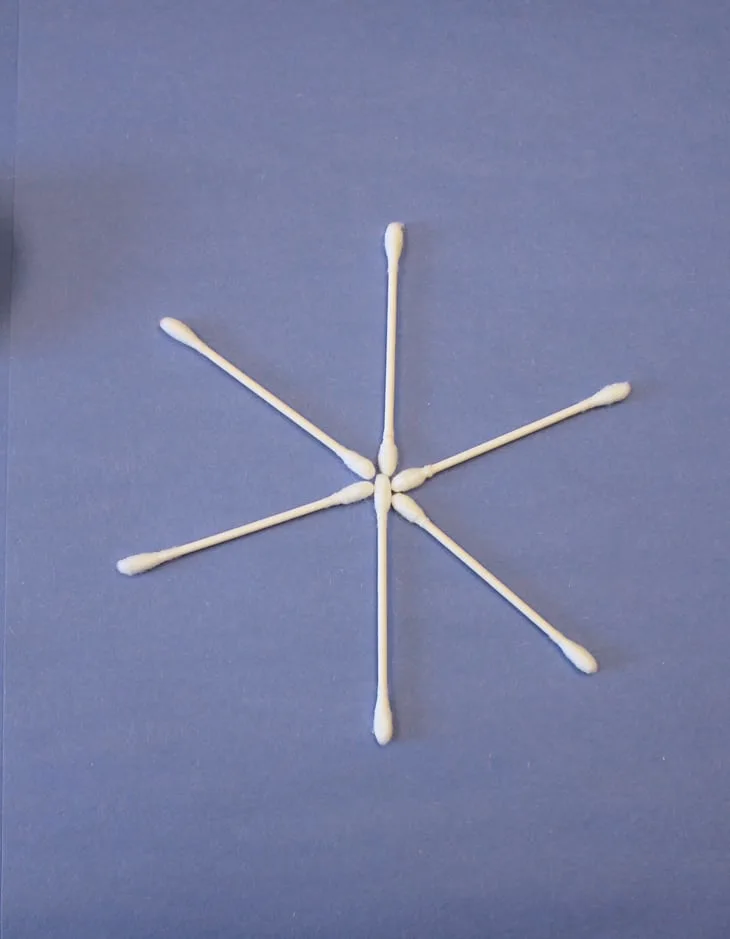 Step 2.
Next, place a cotton pad and glue to the center of the snowflake.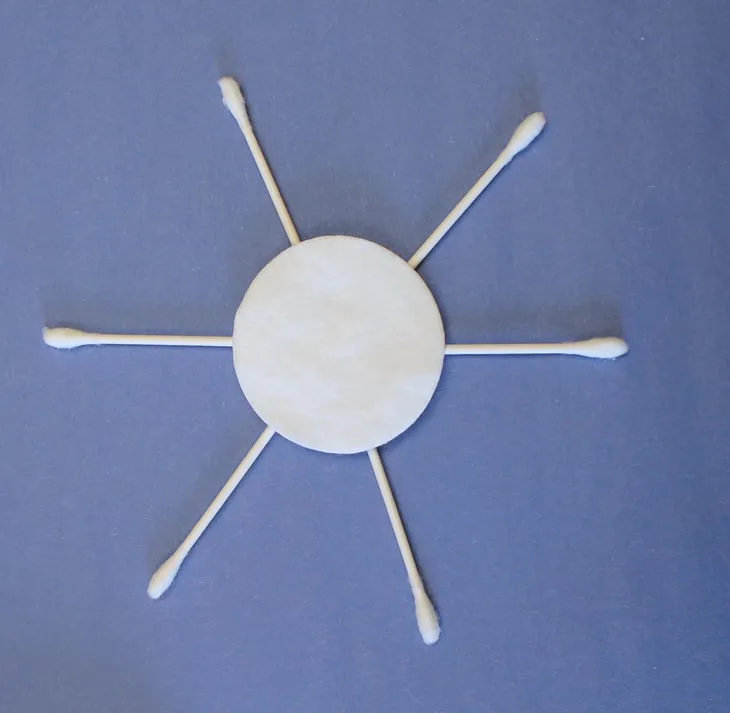 Step 3.
You can cut cotton swabs in half and make a more complex snowflake. The cotton swabs are difficult to cut, so it would be best that an adult cuts them. The pieces have a tendency to fly.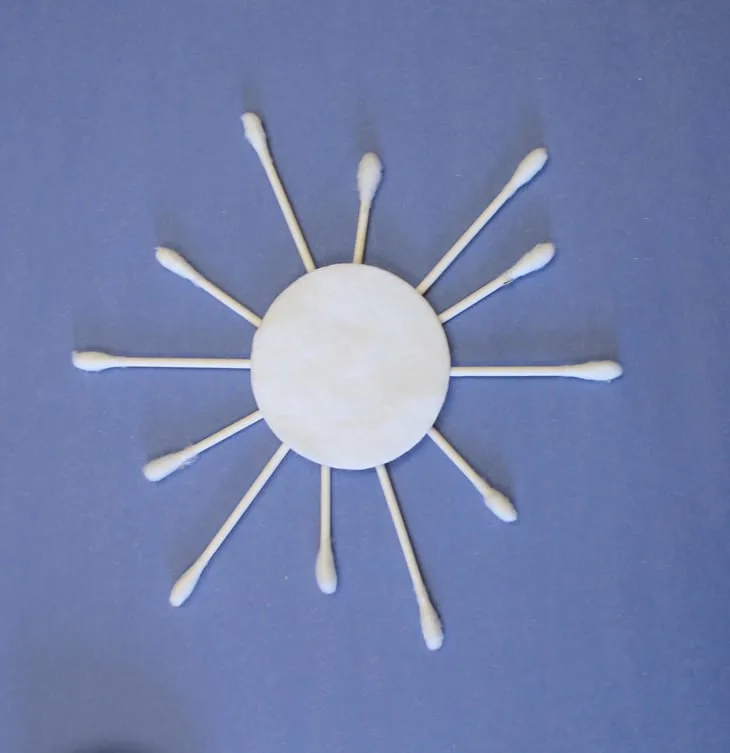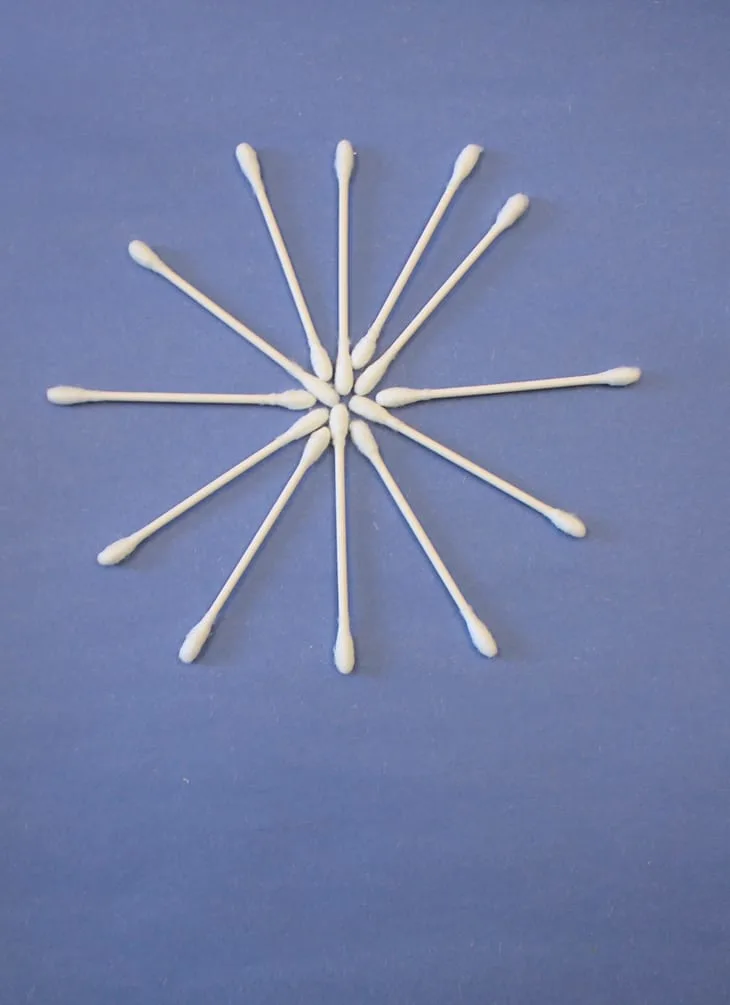 More Complex Snowflake
For this snowflake, I cute cotton swabs in half and then in half again for quarters. You can make the snowflake as complex as you would like.
More Fun Christmas Ornament Crafts to Try
More Fun Snow Crafts for Kids
More Fun Christmas Crafts with Kids
Winter Crafts with Kids
Pin for Later