Love knitting? Make one of these hat knitting patterns for keep warm on the couch or a cozy gift. With different colors of yarn, these patterns would fit anyone's style.
Thinking about taking up a hobby and wonder whether you should try knitting or crochet? Is knitting or crochet easier? I think crochet is but both are fairly easy to learn.
There is lots of different videos and beginner patterns in both knitting and crochet.
A great beginner project for either crochet or knitting is a dishcloth or headband. Try using the most basic stitches you learn and make one.
Other Knitting Patterns
There are knitting patterns for worsted weight gauge 4 yarn as well as bulky yarn. A wide variety of patterns are available.
New to Knitting? Try these Tips
There are affiliate links in this post. I will receive a small commission if you purchase through these links at no additional cost to you.
Hat Knitting Patterns Free
Make a basic knit hat pattern available in baby and adult sizes.
Combine two colors of yarn for this free knitted hat pattern.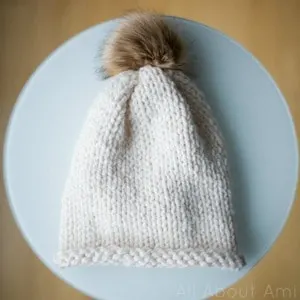 This knit pattern is great for beginners. Try a new pattern today.
Make this knitted hat pattern using the purl side out.
This is a beginner cable knit hat pattern. This is strictly a easy pattern but it does have a video on how to make the cables. I would definitely try a different hat before tackling this one.
More Free Hat Knitting Pattern
Try Lionbrand.com or Yarnspirations.com for even more free patterns
Pin for Later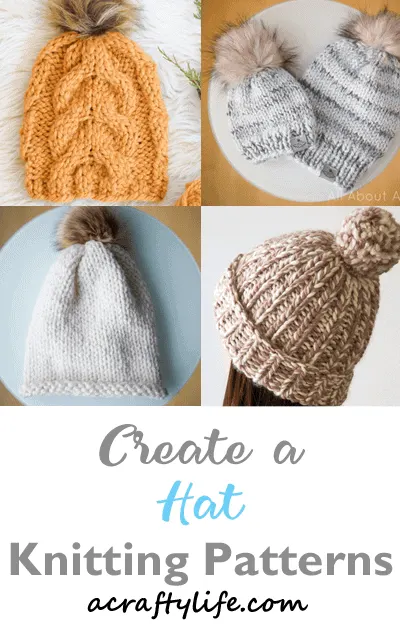 More Knitting Patterns
Crochet Patterns to Try