I love the taste of watermelon it reminds me of Summertime and the 4th of July. The sweet taste of the watermelon inspired us to do this paper plate watermelon card craft for kids.
This watermelon kid craft just needs a few supplies. It is a fun craft using crayons and a small paper blanket.
Watermelon kid crafts are great for the letter W alphabet theme, fruit theme, and great for the summertime too. This card can be used for Father's Day or other occasions.
Pair with a book like The Watermelon Seed a book about a funny crocodile that is afraid of swallowing a watermelon seed.
I have gathered some fun watermelon crafts.
There are affiliate links in this post. I will receive a small commission if you purchase through these links at no additional cost to you.
How to Make a Paper Plate Watermelon Card Craft for Kids
Supplies
small paper plate
crayons
marker
glue
googly eyes
Step 1.
First, color the outer edge of the back of the small plate green.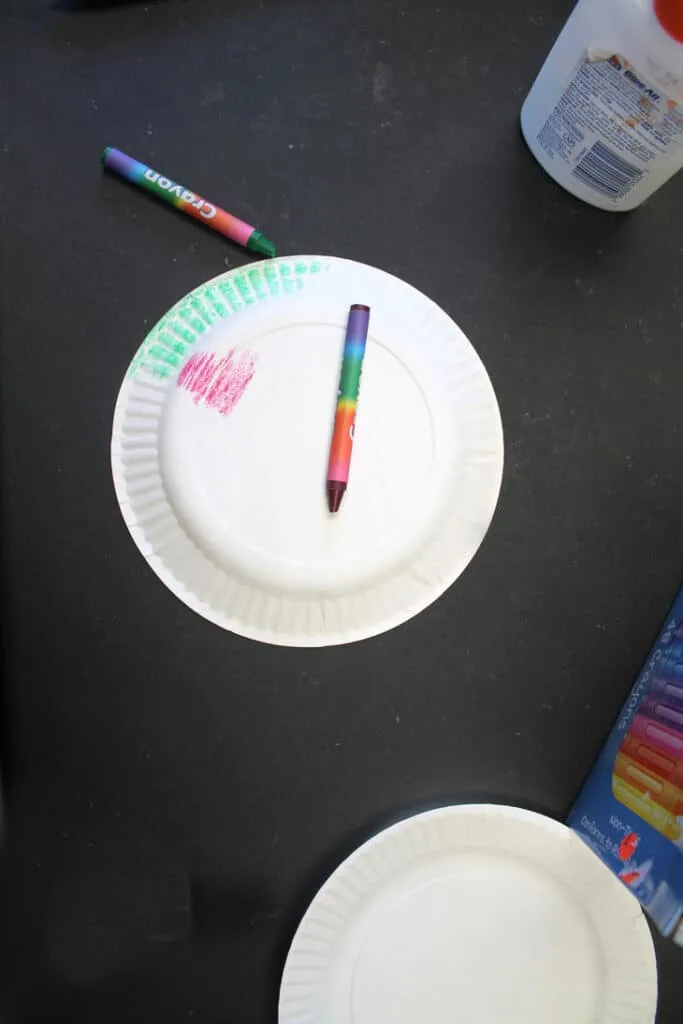 Step 2.
Then, color the center of the paper plate pink or red.
Step 3.
Next, using a black crayon, add seeds to the watermelon. I put mine in one row around the edge in the red.
Step 4.
Fold the paper plate in half.
Step 5.
Glue the googly eyes in the middle towards the fold. Then add a smile underneath using a black crayon.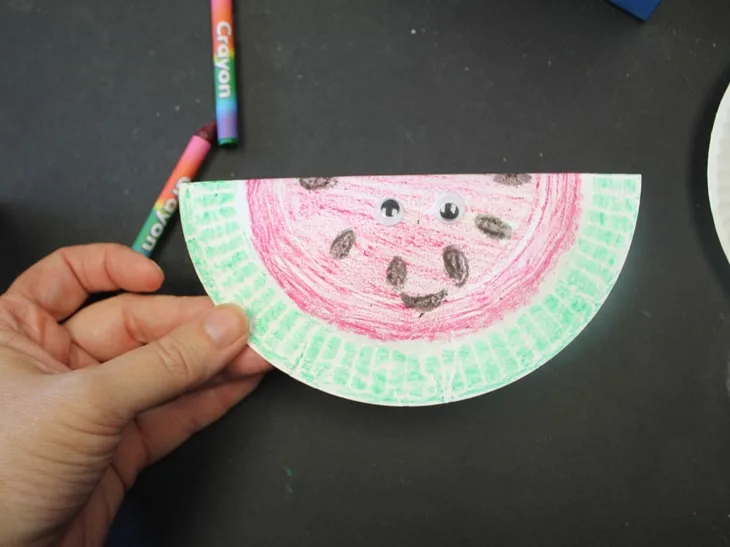 Step 6.
Finally, write your saying or words on the inside of the paper plate. I put "You're one in a melon! Happy Father's Day"
Pin For Later
More Fun Crafts for Kids
More Crafts for Kids