I have been working on some Christmas crafts. I made a cute DIY wood reindeer ornament. Next, I am going to make a fun easy printable star Christmas ornament craft for kids using common household supplies.
I like making Christmas crafts with supplies that are easy to get or household supplies you already have. There are always more paper rolls available.
You can make a fun and colorful black star Christmas ornament. You need to don't celebrate Christmas you can use it as a fun star craft.
I made a tin foil Christmas ornament and a paper plate Christmas ornament. Try these fun and easy to make Christmas ornament crafts. I gathered a bunch of Christmas ornament crafts too.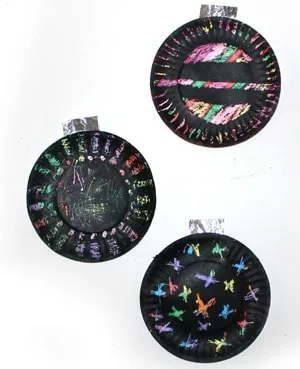 Pair with a Christmas book for reading and creating fun with your snowflake craft project. We like this book, Pete the Cat Saves Christmas.
There are affiliate links in this post. I will receive a small commission if you purchase through these links at no additional cost to you.
Easy Paper Star Christmas Ornament Craft for Kids – Printable PDF
Supplies
paint – red, green, blue, and white (I used acrylics but they are not washable)
cotton swabs
scissors (safety scissors for kids)
plate or paint tray
optional glitter glue
white card stock or black construction paper
hole punch
pencil
ribbon or string to hang ornament
smock or apron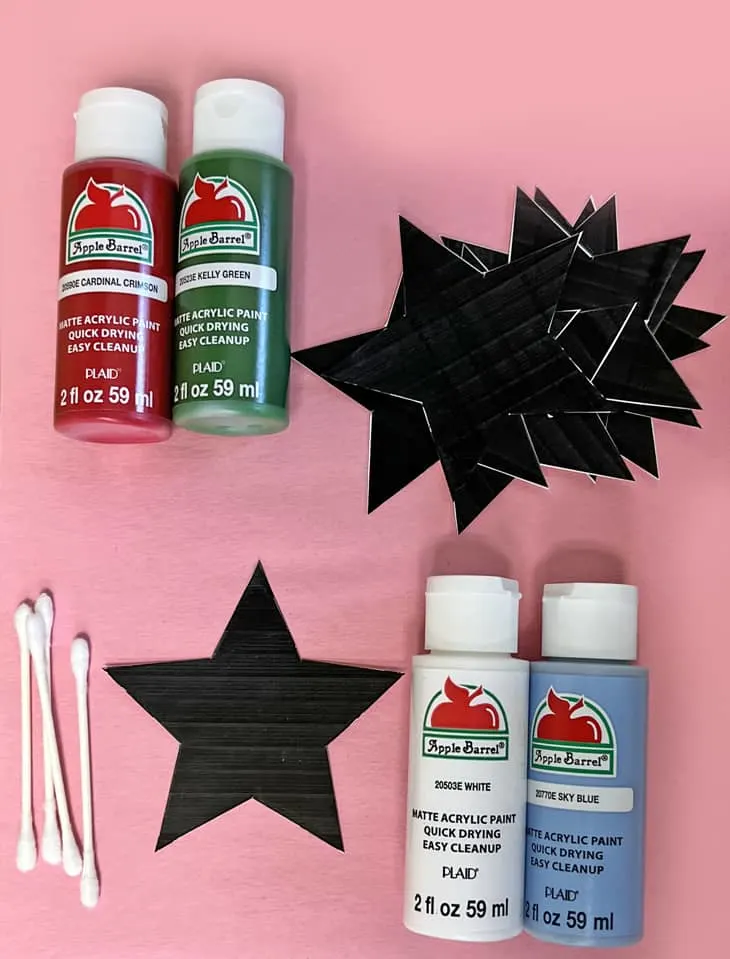 How to Make a Paper Star Christmas Ornament Craft for Kids – Printable PDF
Step 1.
First, print out black star template PDF on white card stock. Let stars dry.
If using black construction paper, print out the star outline on white paper and cut out.
If you want other free star templates to try, large, medium, and multi sized try this post:
5 Star Templates – Free Printable Outlines.
Step 2.
Next, cut the stars out. If using black construction paper, trace stars and cut out.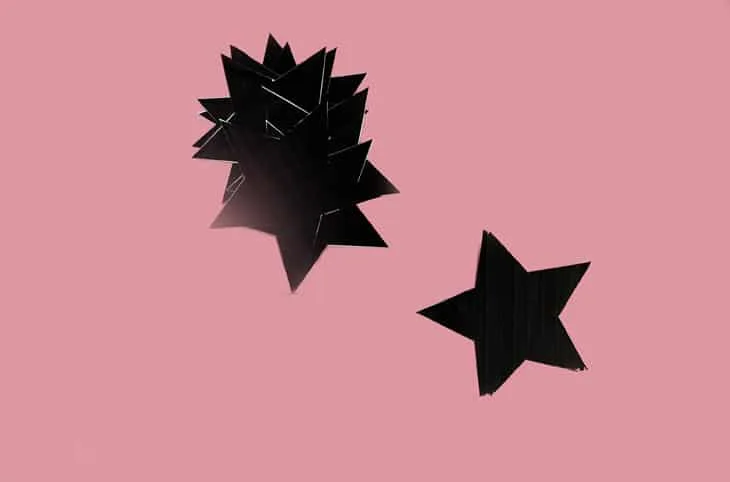 Step 3.
Then, either using the tip of your finger, a pencil eraser, or a cotton swab dip into your choice of paint and make small dots around the outside edge of the star or where ever you want.
Change colors in the next row or when you want. Fill the star with small dots. Let dry.
I found it necessary to hold the paper down with one of my fingers to get better dots.
You can also try toothpicks, small wooden dowels, or dotting tools made for mandalas. I used the dotting tools to make these colorful mandala rocks. They worked the best.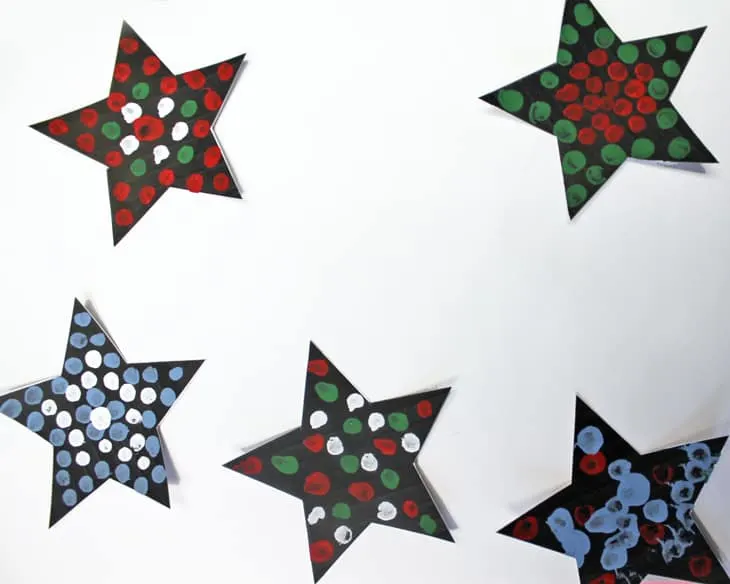 Step 4.
Finally, punch a hole in one tip of the star with a sharp pencil. Use a piece or ribbon or string to handy your star Christmas ornament.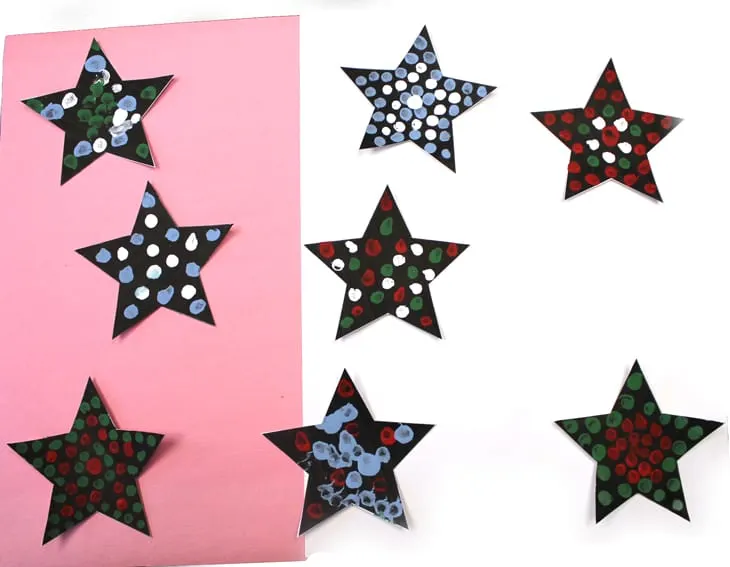 Turn these star outline templates into fairy wands by decorating and adding a craft stick or a stick you find outdoors.
More Fun Christmas Ornament Crafts to Try
More Fun Christmas Crafts with Kids
Winter Crafts with Kids
Pin for Later