Who doesn't love farm animals? so cute! Planning a farm themed week? These farm kid crafts will be fun for preschoolers and toddlers.
There are lots of great ideas below for farmyard crafts for preschoolers and toddlers. You can always make the crafts easier or harder depending on your age level.
There are lots of farm animal crafts for preschoolers: pigs, cows, chicks, and sheep and more. Enjoy making these farm kid crafts for preschool and toddlers, and snacks.
We will definitely try some of the farm crafts for kids below.
My daughter loves farm animals and making animal sounds and we can't forget Old McDonald.
Farm Kid Crafts for Preschoolers
Make a whole herd of animals with these cute paper plate farmyard crafts.
Make a colorful fun mosaic using dyed corn. There is lots of room for creativity in this farm kid craft.
This would be a fun farm or Thanksgiving craft for kids. Turn bags in some corn to celebrate the harvest.
Make a hay snack. Let the kids help.
Have fun making some felt cow finger puppets. You could make a whole barnyard full of animals with this cute farm craft for preschool kids.
These colorful windsock farm animal crafts look fun to make a great preschool farm craft.
Recycle some paper tubes into a herd of animals for a farm with this fun farm craft for kids.
Make animal headbands. Use your imagination and make all kinds of animals for fun farm crafts for kids.
Make a cute barn craft out of craft sticks.
Make a bunch of cute animals out of cups. Tis would be a great farm animal craft for preschoolers and kindergartens.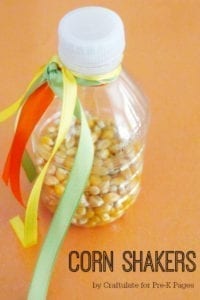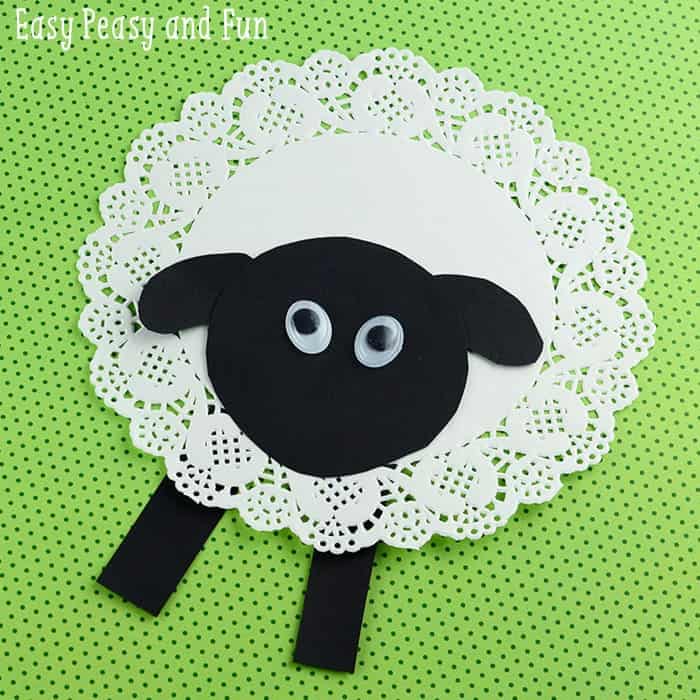 Make a cute lamb craft out of a doily and paper, great for a farm themed kid craft for preschoolers.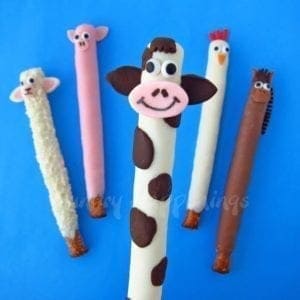 Make a fun farmyard themed snack for for a farm craft theme.
Make a cute goat paper plate craft.
Make a cute chick craft with fork painting and paper.
Have fun making some of these easy and cute farm animal crafts. They would be great for pairing with letters too.
Pin for Later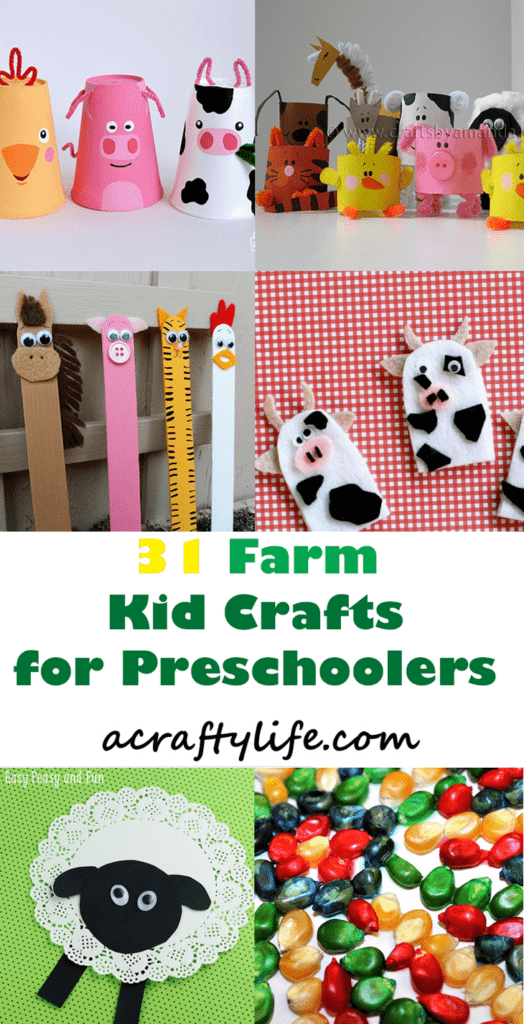 Make More Pig or Cow crafts for kids
MORE KID CRAFTS, FUN & BRIGHT FOR ALL AGES