Looking for a fun new project to crochet? Why not consider something for your house? There are tons of great crochet pattern ideas for easy free coaster crochet patterns.
There are textured, pictures, and cute animal coaster patterns available. Try some of these different quick patterns.
There's something about coasters that just makes them so appealing. Maybe it's the way they add a pop of color or personality to a room, or maybe it's the fact that they're functional and can actually come in handy.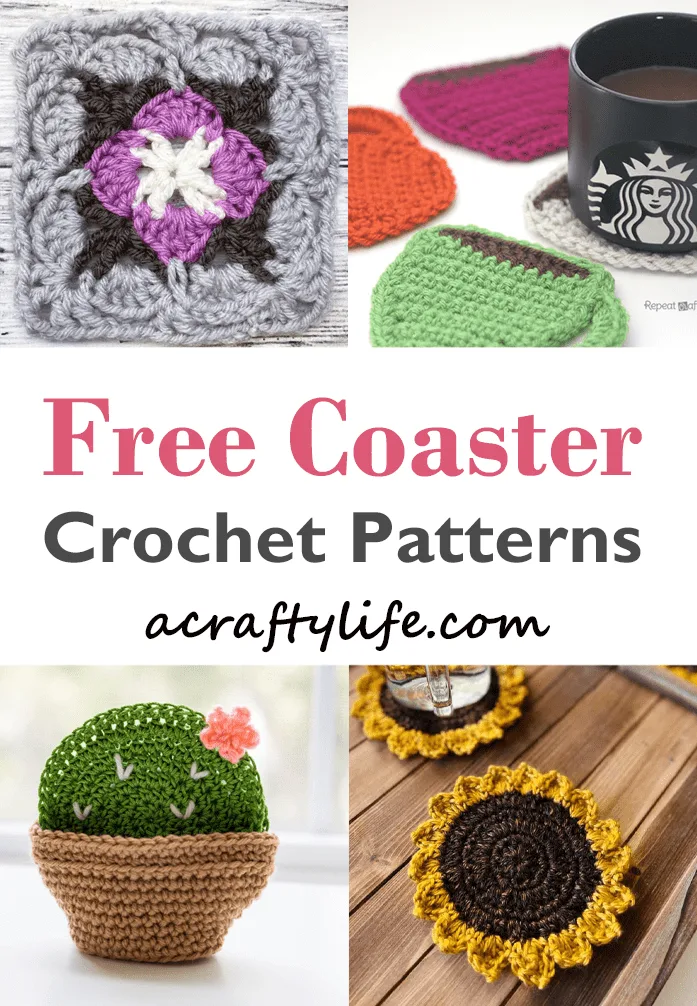 Cotton Yarn
I like to use cotton yarn for your coasters. A blend of cotton can be used for any of them.
Lily Sugar N Cream Cotton Yarn
I like to use this yarn for dishcloths and potholders too. It is a little thicker than some of the other cotton yarns. It is a little stiffer too which works well for the potholders. This cotton yarn comes in lots of colors, both solid and multi-colored. It can split which is common for many cotton yarns.
Lion Brand 24/7 Yarn
This yarn is 100% mercerized cotton gives the yarn incredible color and sheen which will last through multiple wash cycles. This yarn is lighter and does not absorb too much water. There ae 37 solid colors for you to try. This yarn doesn't split and is easy to find.
Peaches and Crème Cotton Yarn
This cotton yarn comes in a variety of colors. It is a little soft and thinner than Lily Sugar N Cream Yarn. The softness makes it better for a face washcloth.
It is easy to get and work with. You can pick it up at your local Walmart or order it online. It is available in large 14 oz cones.
There are affiliate links in this post. I will receive a commission if you purchase through these links.
Free Coaster Patterns to Crochet
Try this boho inspired coaster. This round coaster would look great in any color.
Make your own set of colorful round coasters. These would look great in lots of color combinations.
Make your own cactus coaster with a cute pot holder. If you can make a circle you can make these cute coasters.
Make some happy sunflower coasters with this free pattern.
This square motif pattern uses single and double crochet to make this pretty square. Make some coasters or turn the squares into a blanket.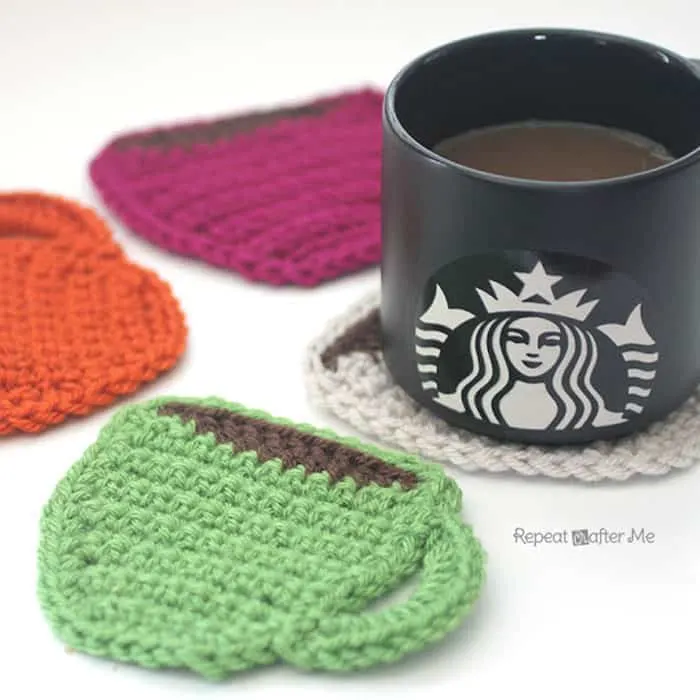 Make your own cute set of coffee cup shaped coasters in your favorite colors.
Coaster crochet is not only a great way to use up your scrap yarn. It's also a really fun and easy way to add some personality to your home. These small projects are the perfect way to get started with crochet. Be sure to tag me on Instagram @amorecraftylife so I can see your finished projects!
More Free Coaster Crochet Patterns
More Crochet Coaster Patterns
Pin for Later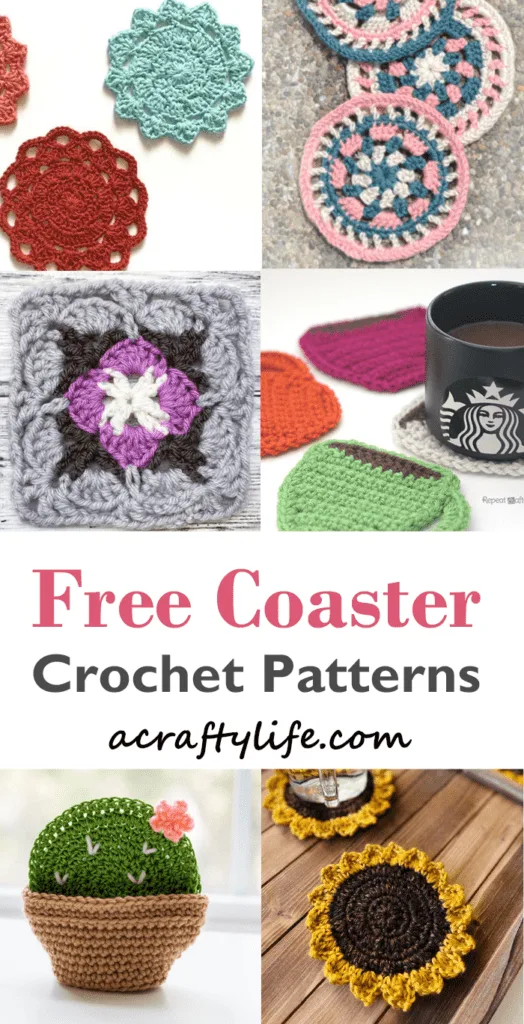 More Quick & Easy Kitchen Ideas