Halloween is such a fun holiday. There are lots of different fun free Halloween amigurumi patterns for you to try, trick or treat bags, bats, witches, ghosts, and more.
Looking for a fun Halloween crochet project? Look no further! We've collected 21 of the best free Halloween crochet patterns on the web.
From cute witches to spooky ghosts and Frankenstein. So get your hooks ready and start crocheting!
There are affiliate links in this post. I will receive a small commission if you purchase through these links at no additional cost to you.
Free Halloween Amigurumi Patterns
This site has several different Halloween crochet patterns for you to try for free, besides this cute witch.
Make your own mini pumpkin basket with this free pumpkin crochet pattern. This bowl would be a great place to put mini candy bars.
Make your own cute Halloween ghost amigurumi pattern. This easy ghost pattern just need some white yarn, black felt scraps and small safety eyes.
Try these free Voodoo doll amigurumi pattern for some Halloween fun. Make your own fun crocheted voodoo doll.
This crochet designer has a bunch of cute free Halloween amigurumi patterns. Besides the mummy, there is a zombie, Frankenstein, candy and more.
Try this free Halloween crochet pattern and make a fun zombie. This crochet designer has lots of other cute patterns for you to try.
Try this cute bat amigurumi pattern. There are other cute Halloween crochet patterns on this site.
More Free Halloween Crochet Pattern
Pin for Later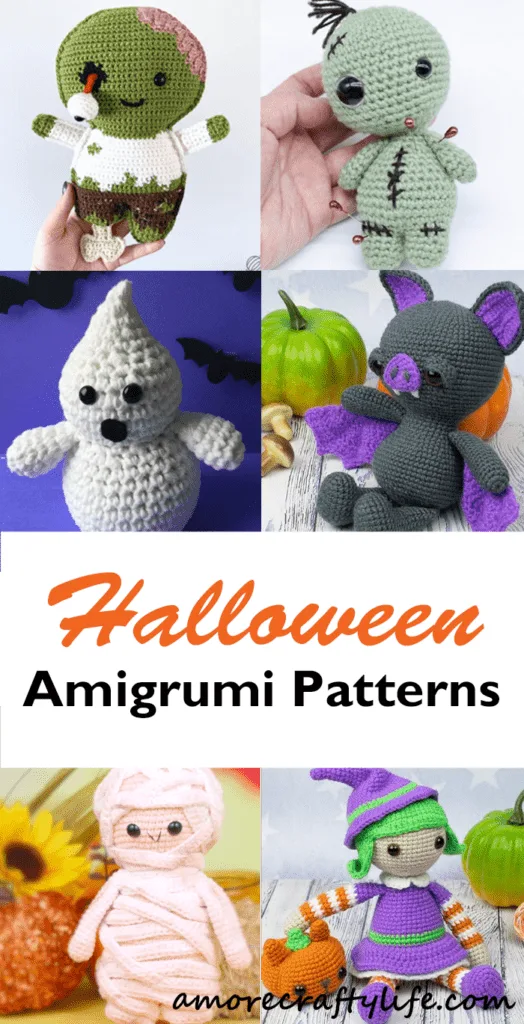 Free Crochet Patterns