We found a snail shell when we are out on a walk. The shell inspired us to do some snail crafts for preschoolers. I have gathered so fun easy snail crafts.
Snail crafts for preschoolers are great for the letter S alphabet theme and great to add to garden themes for the summertime.
Pair with a cute book like Norman the Slug with the Silly Shell a fun book about a slug who wants to be like a snail and have crafting and reading fun.
Snail Crafts for Preschoolers
A colorful snail craft for preschoolers with beads and a paper plate.
Finger paint the swirl in the snail's shell in this painting paper plate craft.
Make this mixed media snail with colorful newspaper shells.
Use wooded beads make this snail.
Paint with a cotton ball for this colorful snail.
This craft is paired with a fun book.
Practice fine motor skills with this sticker snail craft.
Reuse a CD in this collage and yarn project.
This snail craft is made out of paper and oil pastels.
Make a colorful snail using buttons.
Use construction paper to make this rolled snail with a leaf.
There is a printable template with this colorful snail. Use your fingers to make this bright snail.
Pin for Later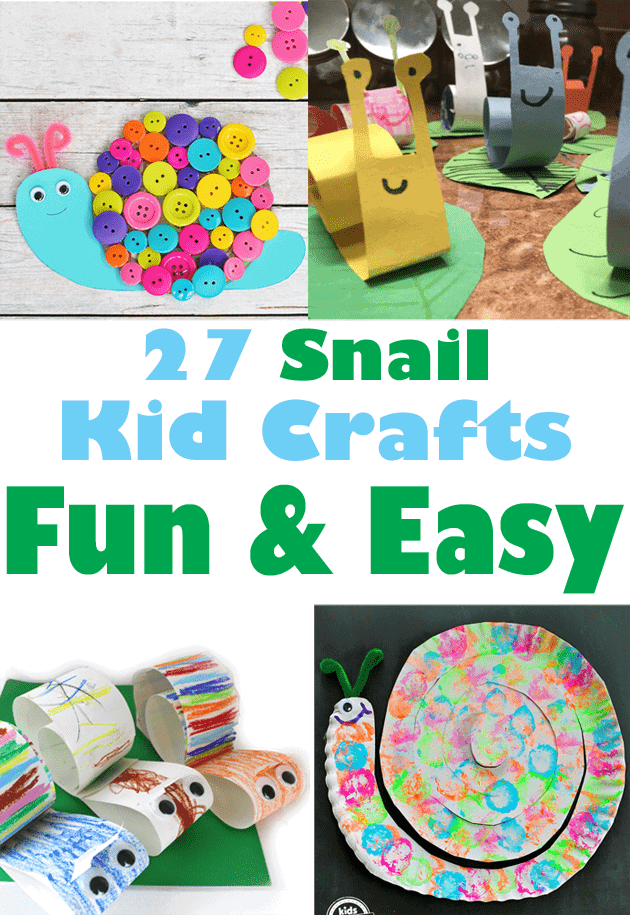 More Summer Fun Crafts for Kids