Love crocheting? Make one of these pretty handbag crochet patterns for carrying all your stuff or a special gift. With different colors of yarn, these bag crochet patterns would fit anyone's style.
There are lots of different bag crochet patterns to choose from. Read the reviews and get ready to start your next tote bag crochet project.
Need some tips on crocheting? Check out these links.
There are affiliate links in this post. I will receive a small commission if you purchase through these links at no additional cost to you.
Handbag Crochet Patterns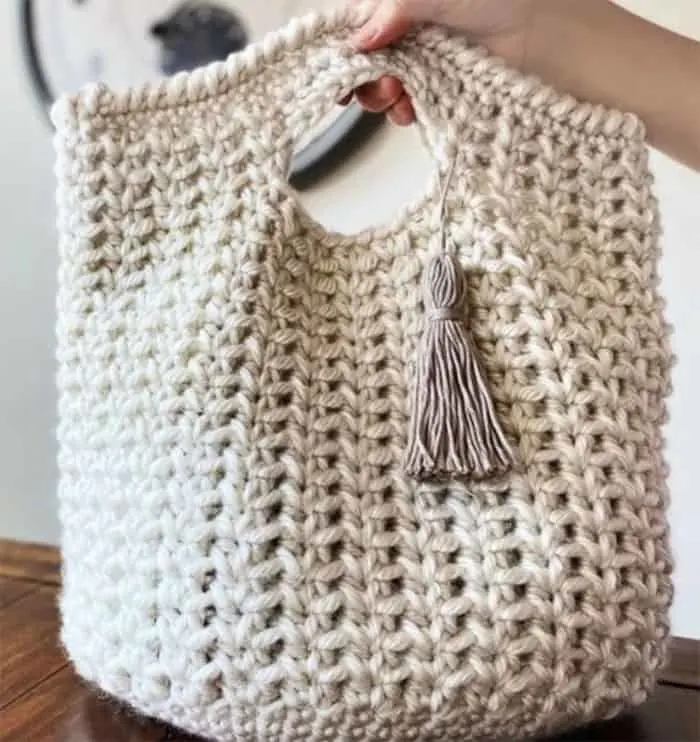 Turned out beautifully. easy to follow instructions. with the chunky yarn, it was done in no time. Time to make the tassel!
Great little bag. I used double strand yarn instead of bulky. It turned out great!
This crochet designer has other handbag crochet patterns for you to try.
5 out of 5 – Love the pattern. Easy to read.
Am loving this pattern! I messaged Tatiana and she got back to me incredibly quickly. I had some issues and Tatiana was patient and so helpful – issues resolved!
The pattern is very well written, lots of details and the videos are really helpful! Thanks again Tatiana! I will post when I am finished.
Try this this pretty textured tote bag, with it's large size you should have plenty of room.
5 out of 5 – This is the cutest bag and the seller is amazing!
Turned out really cute! Only thing is I can't put to much stuff in it cause it stretches it out. I'm sure I'll find a cute purpose for it. Pattern was easy to follow!
5 out of 5 –Very easy pattern and final bag is so cute. Handbag Crocheting Pattern
5 out of 5 – A gorgeous pattern with easy to follow instructions and well written. Thank you!
Great pattern to make a nice bag. Thank you.
5 out of 5 – loving this bag so far.. not quite finished. Easy pattern to read 🙂
Make your own bucket bag with this stylish crocheting pattern.
5 out of 5– excellent patterns, loads of pictures and instructions, very clear and easy to follow. Highly recommended. Thanks hon, keeps up the great work.
Make your own colorful bag pattern in you favorite colors.
5 out of 5 – Quick transaction and a great pattern
Such an awesome pattern! Easy to follow. I added a bit of color
Make your own textured bag with this crocheting bag pattern.
5 out of 5 – Easy to follow instructions. Can't wait to make it!
5 out of 5 – Easy to follow instructions. Great pattern. Handbag Crochet Pattern
Free Crochet Handbag Patterns
Pin for Later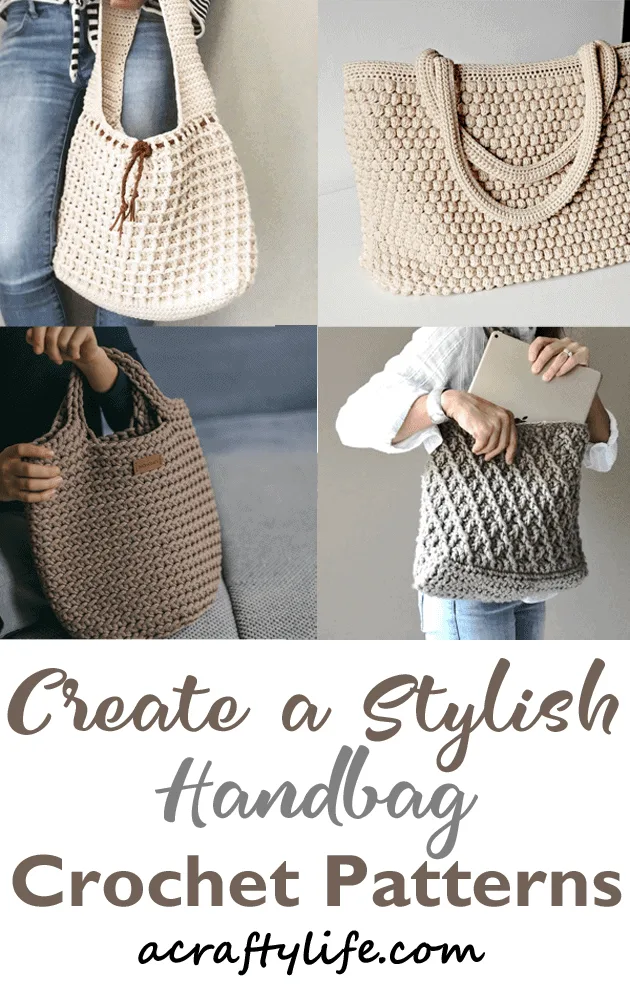 More Crochet Patterns