What grandmother doesn't love a handmade Valentine's Day gift. We are going to make these colorful painted heart coasters, a great craft for kids. Then we are going to pair with photos, for a perfect gift, for Nana and Grammy.
There are large, medium, small, and tiny heart template PDF files for you to print and cut out for all your heart crafting needs.
I used wood circle coasters I had buy you could use thick cardboard or round wood blanks too.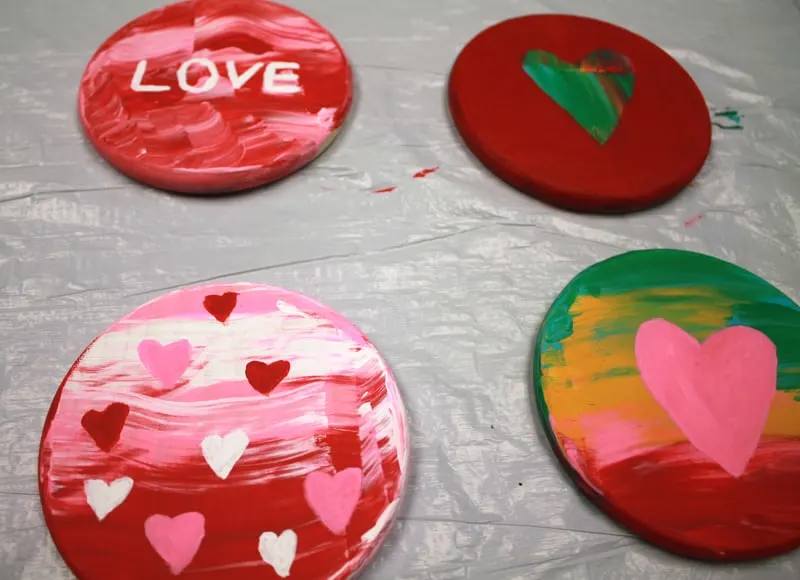 You can use these heart shapes to color or create fun patterns on. They would be a great free template for a Valentine Heart card.
Pair this Valentine's Heart Day kid card craft with some Valentine's Day books for crafting and reading together.
Looking for other ideas free printable Valentine cards, printable heart Valentine's Day card, heart kid crafts, Valentine's Day Crafts and Valentine card crafts?
There are affiliate links in this post. I will receive a small commission if you purchase through these links at no additional cost to you.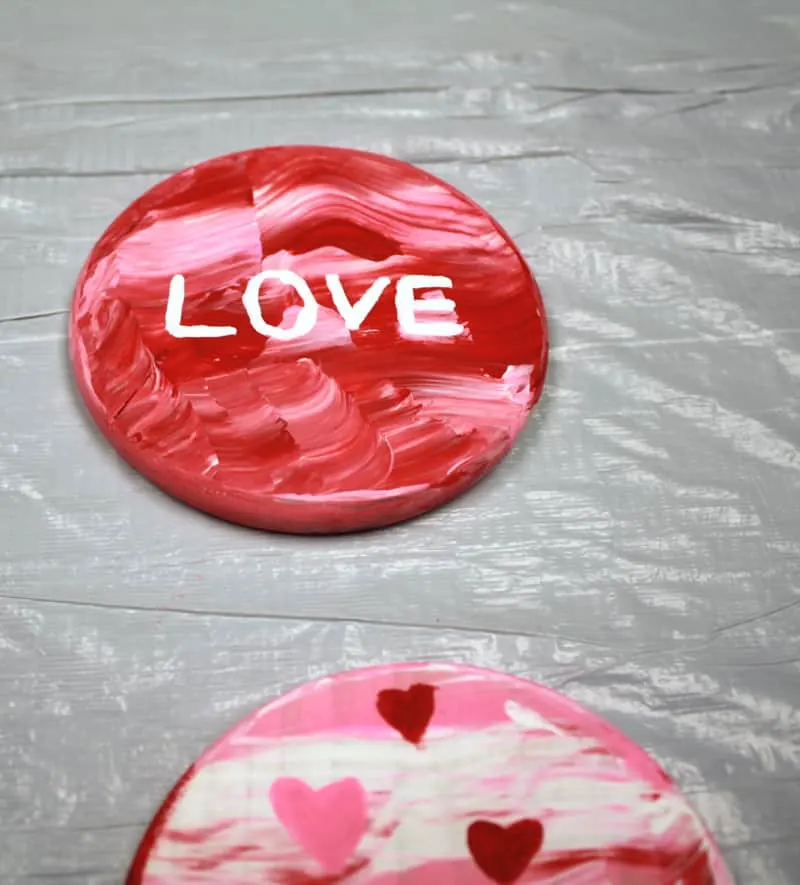 Painted Heart Coaster Craft for Kids -Free Pattern for Heart Template
You can use these Valentine heart templates for all kinds of crafts. Turn the large heart into a card for Valentine's Day, birthday, or Mother's Day.
You could use it as a template to cut out a heart out of construction paper and decorate it. These hearts make a template for a Valentine's heart. You could use it together with other Letter H activities for letter of the week crafts.
Supplies
acrylic paint in a variety of colors
cardboard
scissors
pencils
paintbrush
optional heart printed template
clear acrylic sealer
plastic or something to cover your work surface
Step 1. How to Do a Painted Heart Coaster
Cut your cardboard into a piece narrower than your circle.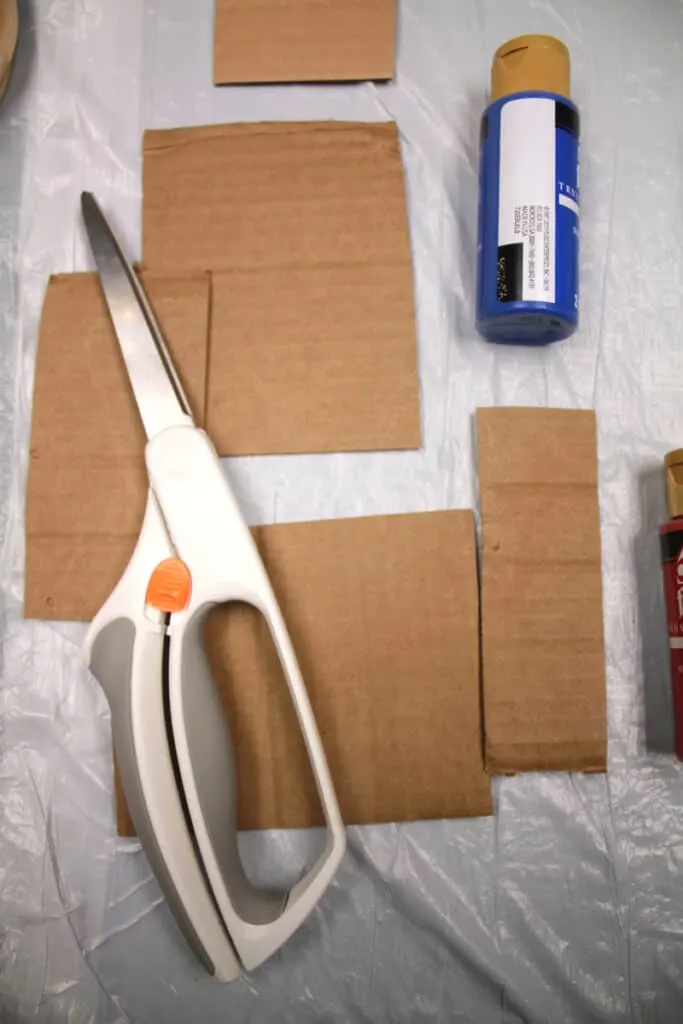 Step 2.
Squeeze a small amount of paint at the edge of the cardboard. Repeat until you have all the colors you want.
You want to use the a .25 in drop of paint. Try no to put complimentary color like red and green next to each other they turn to brown when mixed.
To contain the mess you could put these in a small box or on a paper plate.
Step 3.
Starting with one side scrape the cardboard with the paint across the circle. Repeat to cover by starting at the edge again and scraping.
You can use the left over paint to paint the edges of the coaster that have been missed. Use either a brush or your finger. Let paint dry.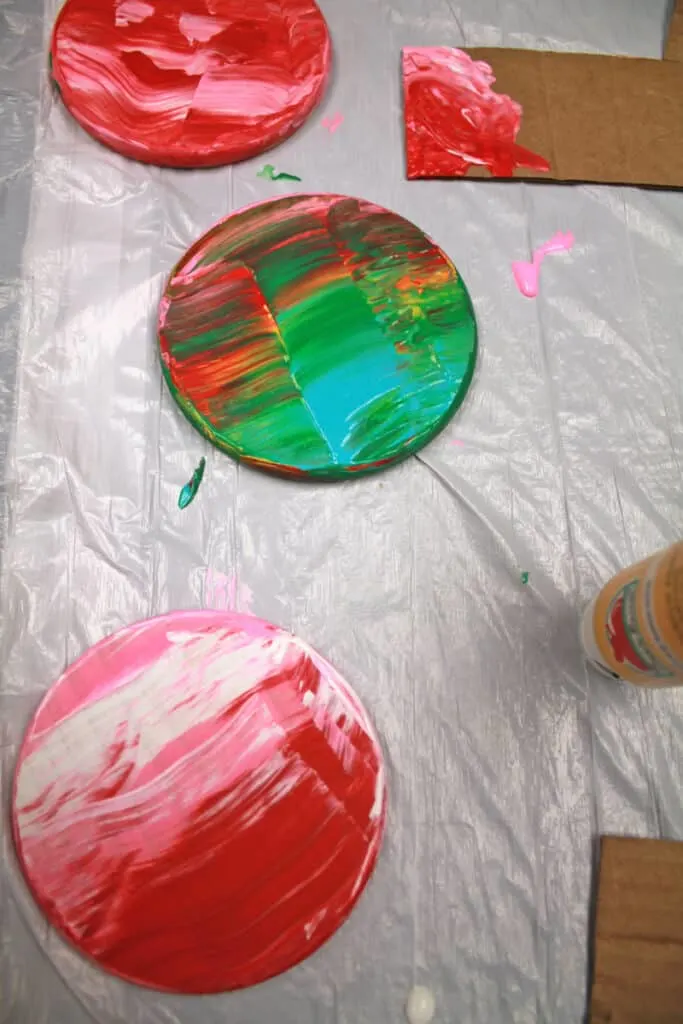 Step 4.
Draw or trace a heart on the coaster. Then paint the heart in your choice of color with a paint brush. Let dry.
For younger children, I would use heart stickers.
Another ideas to make it easier would be to use paint markers.
There are all kinds of ways you could decorate them. Words, stickers, glitter, hearts, Valentine's Day sayings and more.
To finish your coaster, let them dry for several days and apply the clear sealer. You can add cork to the back also for a finished look.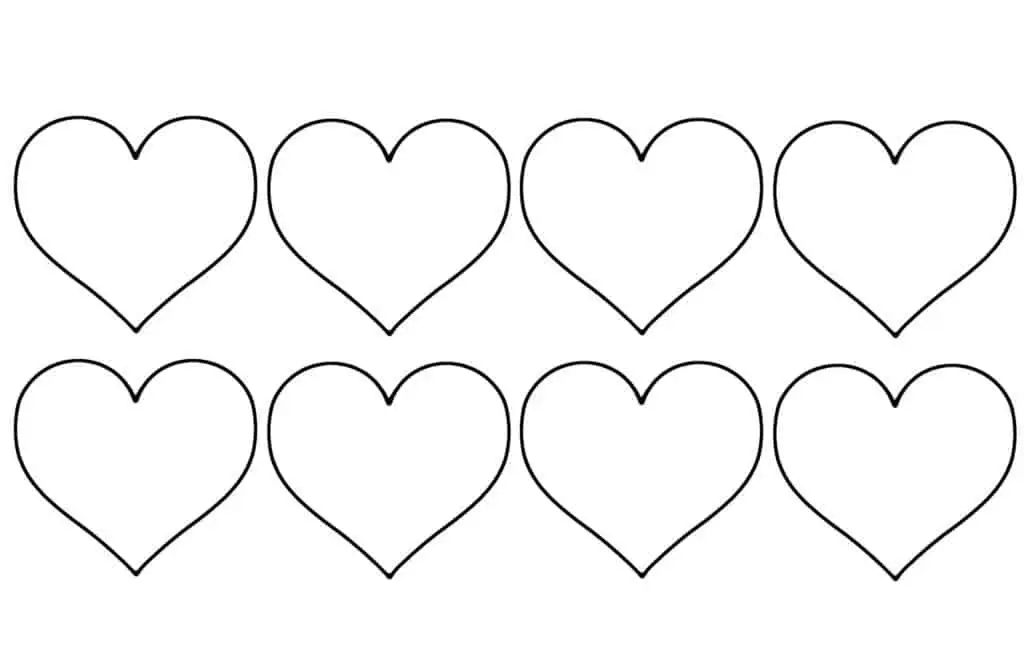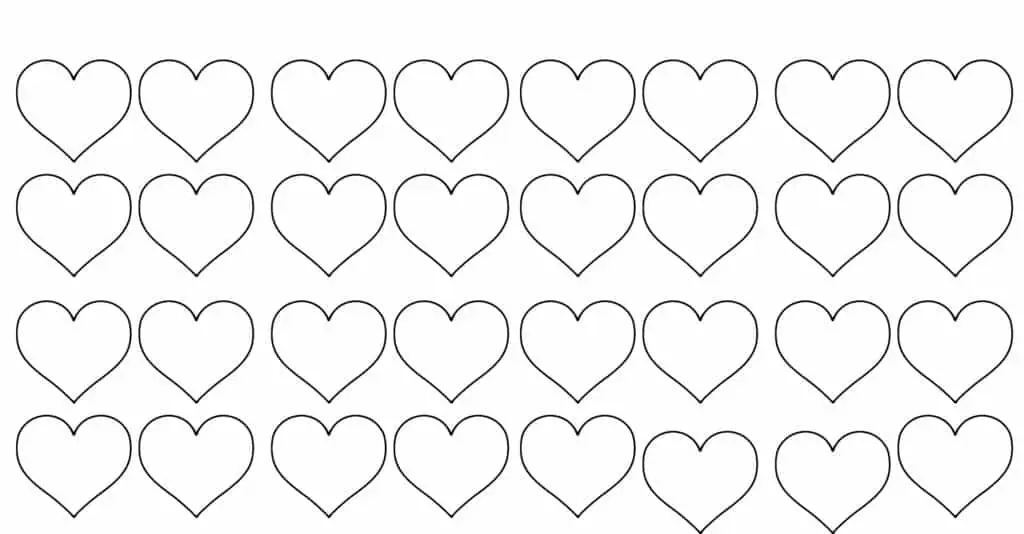 Other Valentine's Day Crafts for Kids
Pin for Later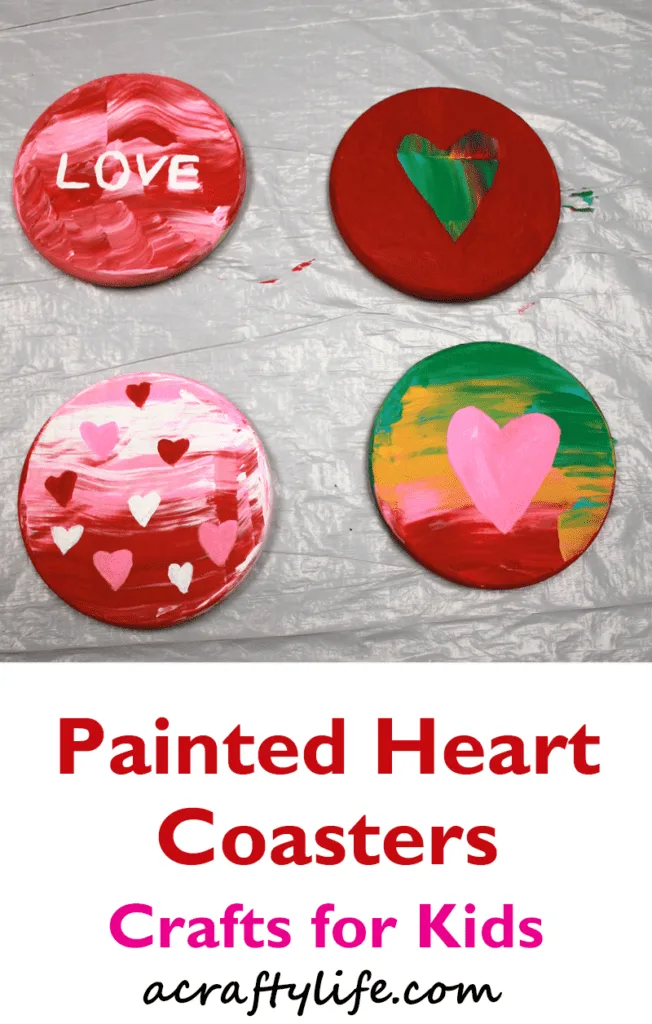 More Spring Crafts for Kids