I love fall. Relief from the hot weather of July and August. Cooler weather makes me want to spend more time outdoors. We will spend more time walking along the trail along the river and playing at the park. I enjoy the colored leaves and crisp apples. Celebrate autumn with pumpkin kid crafts.
I have gathered a lot of different kinds of pumpkin crafts for kids for lots of fall fun. You can turn them into jack-o-lanterns for Halloween too with a few eyes and mouths.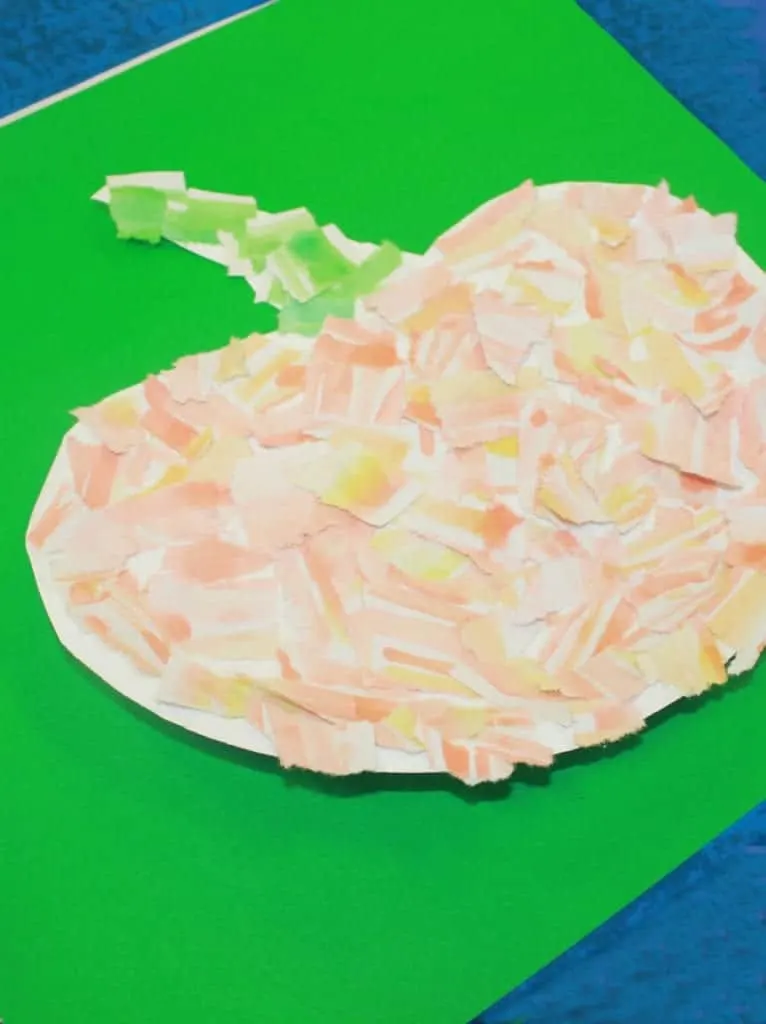 They would be great for the letter P crafts too. Pumpkin would also fit into a farm, harvest, or gardening theme. I have included some science activities also.
Don't have some of the supplies? Substitute with what you have available. No colored paper use some paint or crayons. No googly eyes make eyes out of paper or clay.
These arts and crafts work for all levels, great for preschoolers and toddlers. Make them easier and harder by preparing more or less of the activity.
Cut the pieces for the younger children and let the older children do it themselves. Let older children draw the craft, instead of using printed materials for unique creative results.
Pumpkin Kid Crafts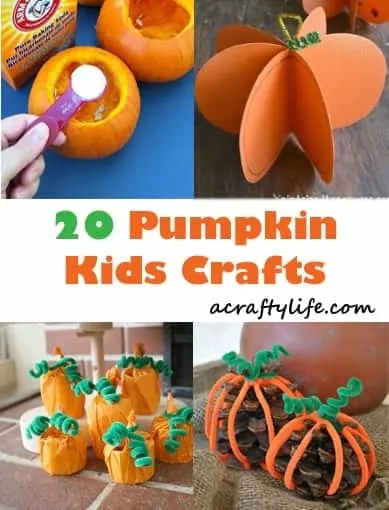 www.freebiefindingmom.com – Have fun making watching a mini pumpkin erupt in this fun pumpkin activity.
pintsizedtreasures.com – Turn flat pieces of paper into a 3D pumpkin with this easy pumpkin craft for kids
buggyandbuddy.com – Make cute pumpkin out of toilet paper roll using orange tissue paper.
crayonboxchronicles.com
www.hellowonderful.co
gluesticksgumdrops.com
bargainbriana.com
www.naturalbeachliving.com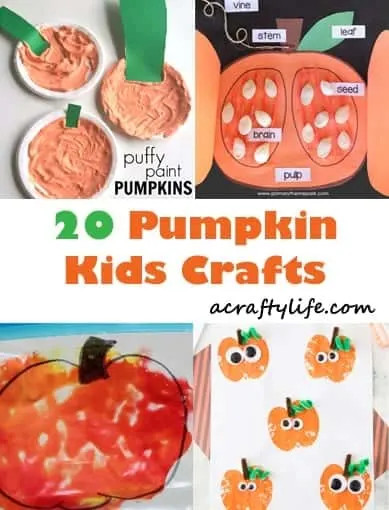 Source: www.notimeforflashcards.com
Source: www.primarythemepark.com
Source: www.craftsonsea.co.uk
Source: www.madetobeamomma.com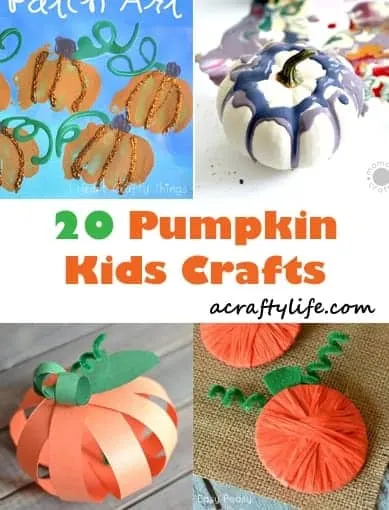 iheartcraftythings.com
www.momdot.com
balancinghome.com – Make a fun pumpkin craft out of paper strips.
www.easypeasyandfun.com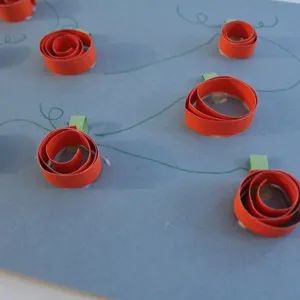 Make cute pumpkins with paper strips and glue. Wrap the strips of orange paper around a pencil to create the pumpkins.
Draw your own pumpkins and paint them. Make simple oval pumpkin shapes and paint.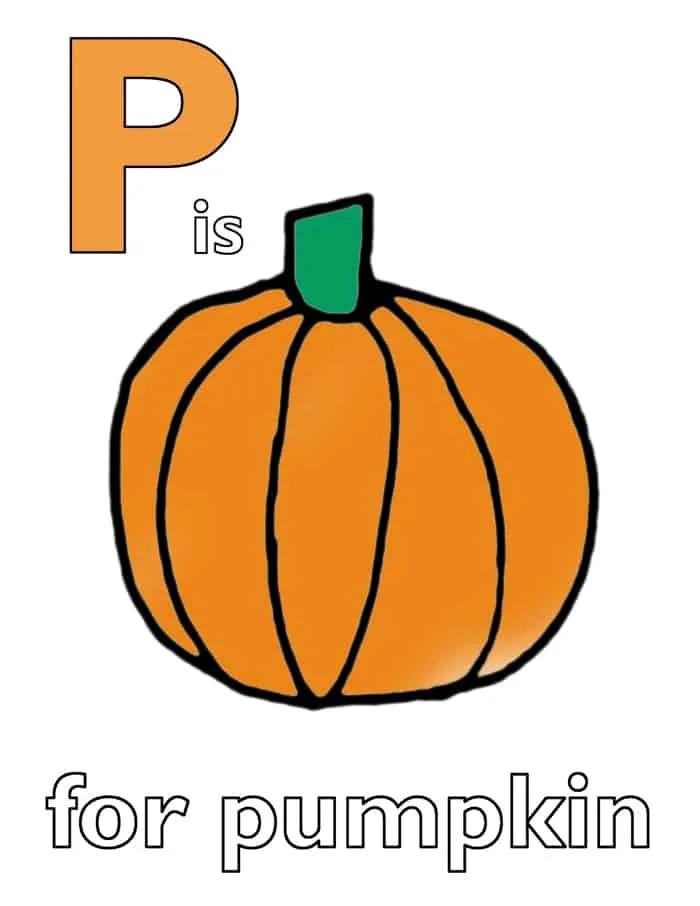 Color this free pumpkin template for the letter P. You can use it as a template to cut out a pumpkin too.
There is a free printable pumpkin plus Halloween Jack-o-Lantern crafts.
More Fun Pumpkin Kid Crafts
Pin For Later
MORE FALL CRAFTS
MORE KID CRAFTS, FUN & BRIGHT FOR ALL AGES