I cannot wait for Spring every year. Gardening is one of my loves and I look forward to the first flowers. This is a great time for spring flower crafts.
I have already seen white, purple and yellow crocus. The tops of the daffodils are popping up.
I have gathered up a group of fun colorful spring flower crafts for spring fun. These spring flower crafts for kids will add lots of color to your spring. These flower crafts are great for preschoolers, kindergarteners, and toddler.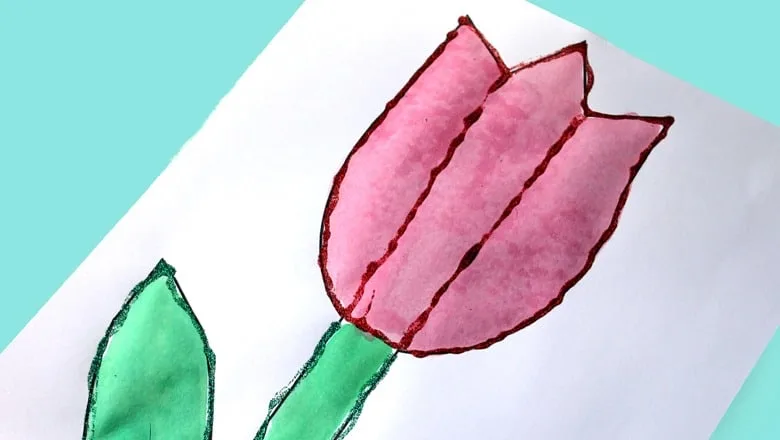 Crafts are a great indoor family activity. You can simplify the crafts for your youngest and let the oldest use their creativity to make unique crafts.
Most of the crafts just need paper, glue, and scissors. Don't have the other supplies get your kids to brainstorm alternatives.
There are affiliate links in this post. I will receive a small commission if you purchase through these links at no additional cost to you.
Spring Flower Crafts for Kids
Print out this free tulip template for this easy painting spring flower craft. You can use this tulip outline printable for your own craft or coloring page.
Make Grape Hyacinths out of construction paper and glue. This is an easy spring flower craft.
Turn an egg carton into a bouquet of spring flowers with this recycling craft.
Recycle some cardboard tube and create these fun spring flower crafts.
Use scrapbook paper and straws to create these heart flowers. No scrapbook paper create your own designs.
This bright flower craft require only cheap paper plates and watercolors to make beautiful flowers.
Tulips always make me think if spring. Makes cute flowers with construction paper and straws.
Colorful tissue paper flower with free printable. This would be a great craft for toddlers to try.
Explore science and color theory while kids have fun making these colorful flowers. Only a few supplies need, filters, watercolors, and eye dropper.
Create this 3 D flowers with just a few items, a cup, popsicle stick, pompom, and tissue paper
Make this easy tulip craft with paper & glue
Make a simple flower with this free printable flower template.
Print out this free flower template and make a dot painting or color it. There is a free printable flower template PDF available.
Flowers and science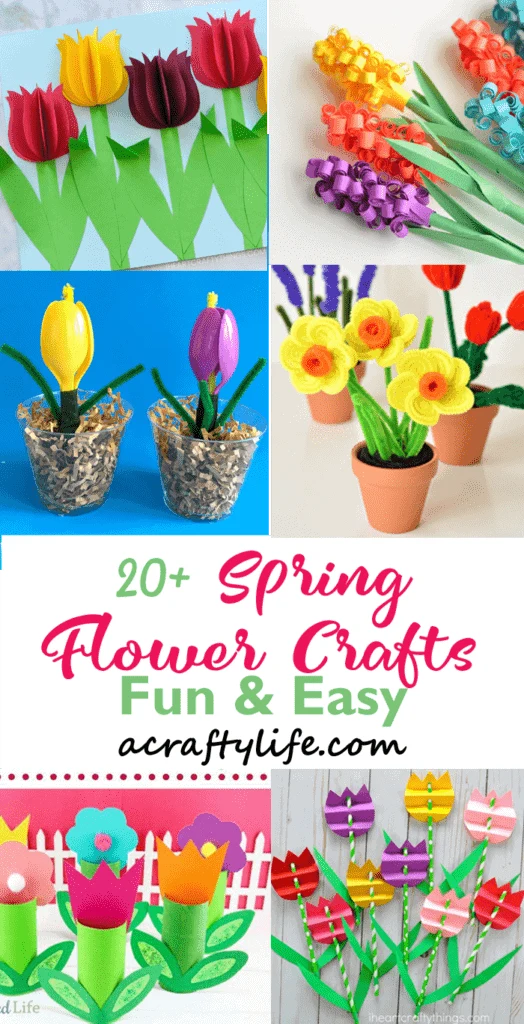 More Kids Crafts