January is coming soon. We have snow on the roofs and icicles on the eaves. Now is a great time for a toilet paper roll icicle winter craft for kids.
There are always more toilet paper rolls available for crafting. We have been saving ours and made a snowflake ornament and now an icicle craft for kids.
This easy craft does not need many supplies, just a toilet paper roll, paint, glue, and glitter, plus a pair of scissors.
The winter craft is not hard to make but toilet paper rolls can be hard for kids to cut. The adults will want to cut the spiral for the icicle and let the kids paint and apply the glitter.
For less mess, I would suggest glitter glue or more metallic paint. The glitter didn't land on the glue very well.
I made a fingerprint snowman craft. Try the craft it is fun and easy to make. I gathered a bunch of snowflake crafts too.
Pair with a Christmas book for reading and creating fun with your snowflake craft project. We like this book, Pete the Cat Saves Christmas.
There are affiliate links in this post. I will receive a small commission if you purchase through these links at no additional cost to you.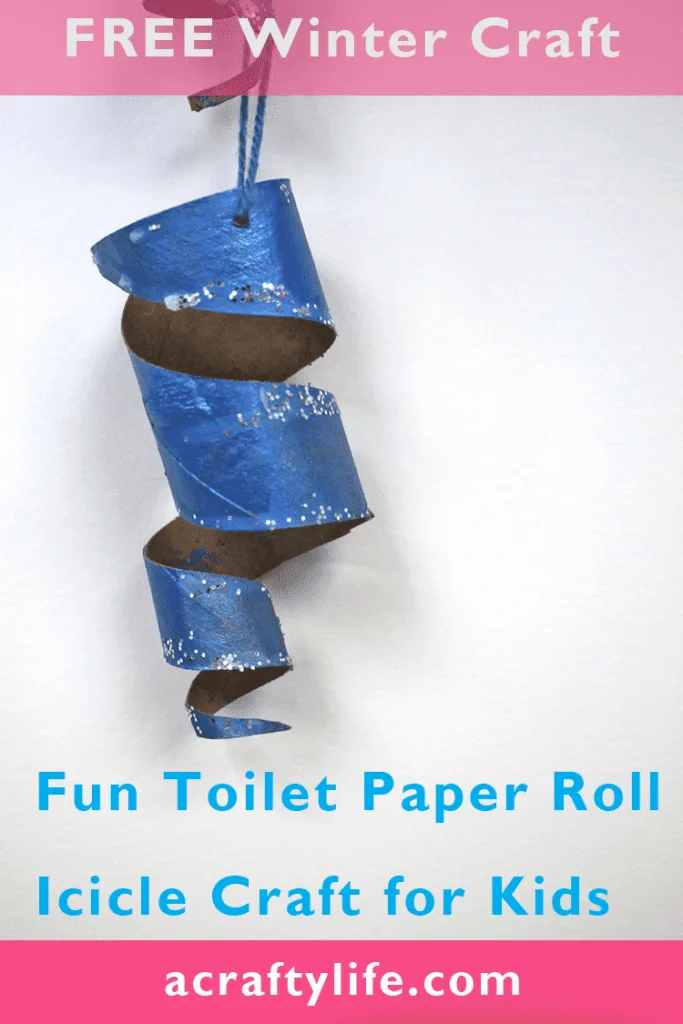 Toilet Paper Roll Icicle Winter Craft for Kids
Supplies
1 toilet paper roll – one roll is enough for one snowflake
metallic paint
paintbrush
glue
scissors
plate or paint tray
glitter or glitter glue
string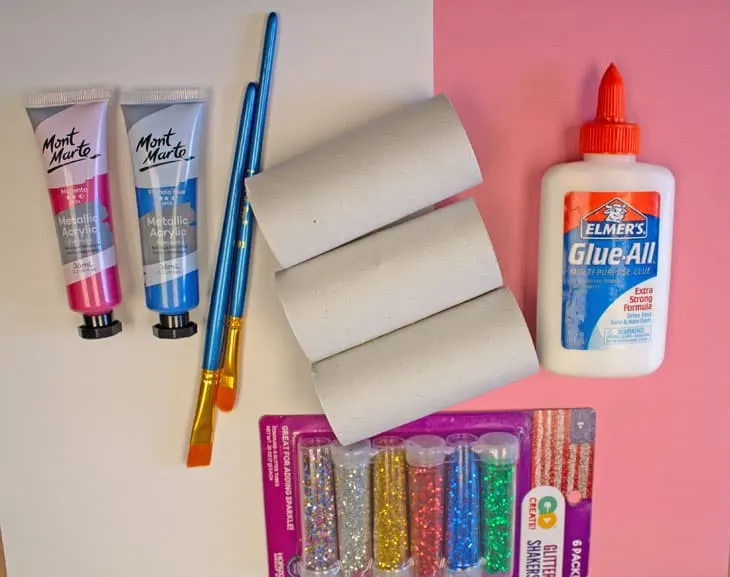 How to Make a Toilet Paper Roll Icicle Winter Craft for Kids
Step 1.
First, paint the 1 toilet paper rolls with metallic paint. I chose blue. Let dry.
Step 2.
Next, cut the the toilet paper rolls into spirals by starting at one end and cutting at an angle around until you reach the other end. Finish with a sharp angle to make a point.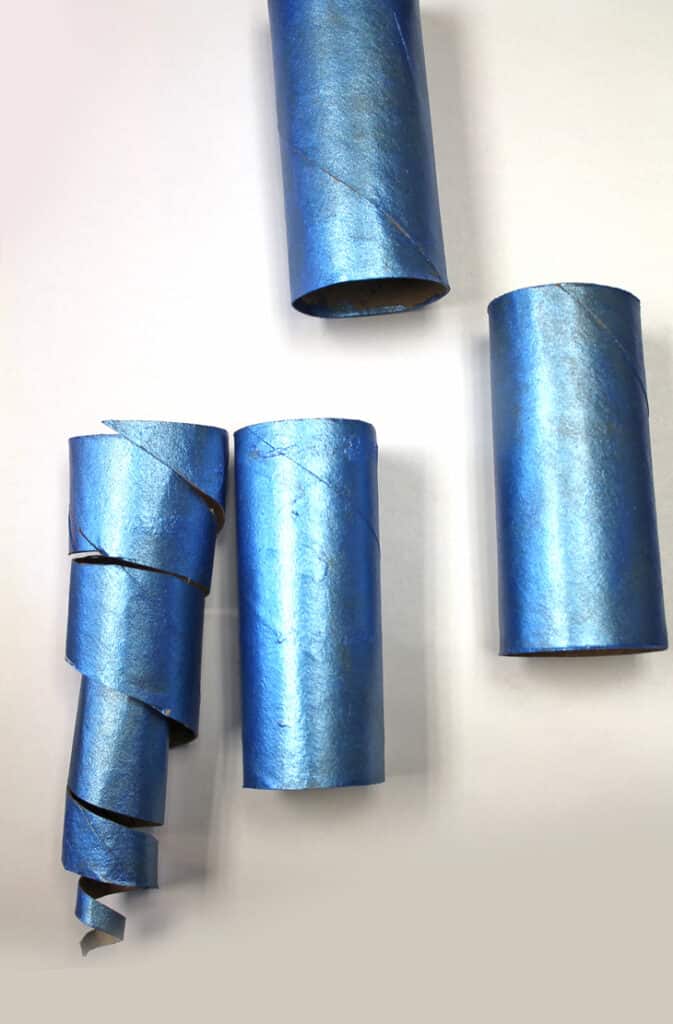 Step 3.
Then, twist the spiral tightly a few times to make a tighter spiral.
Step 4.
Put glue on the top edge of the spirals and then sprinkle glitter on the glue. Use a paper plate or other item to catch the glitter. Let dry.
Finally, poke a hole with a sharp point on either side of the icicle. Thread a piece of yarn through the two holes and tie the two ends together in a knot.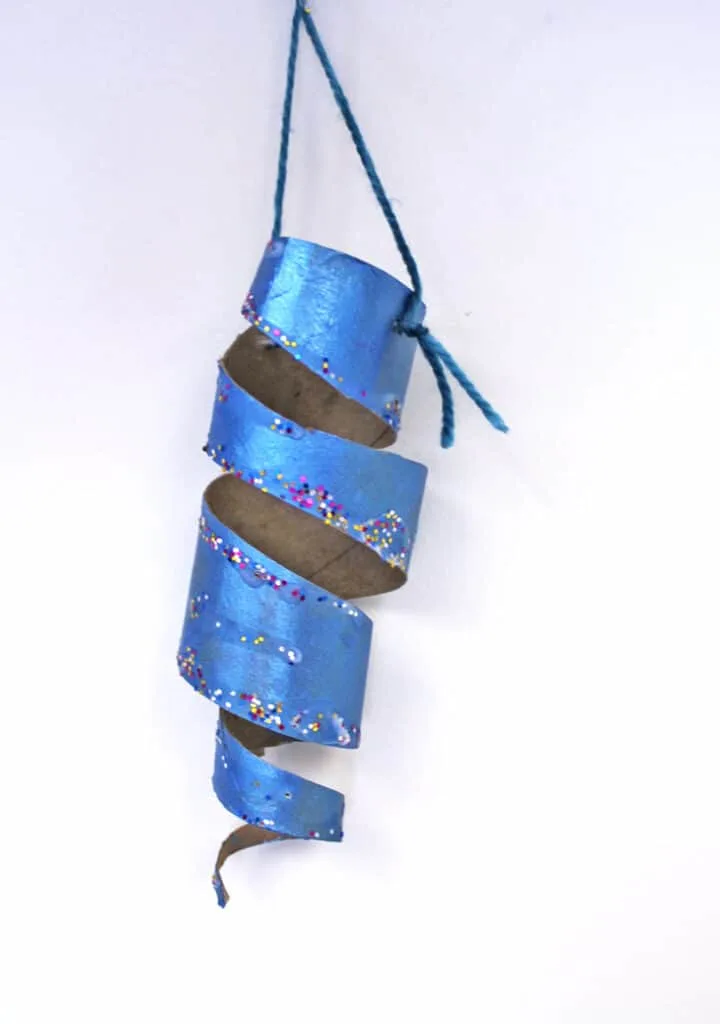 More Fun Toilet Paper Roll Crafts for Kids
Winter Crafts with Kids
Pin for Later