Looking for a cozy handmade gift to make? Any of these headbands would be perfect gift. Most of the crochet headband patterns have matching scarves or cowls too. Keep warm this winter.
Crochet headbands are usually quick and easy they would be great if you need to make lots of gifts in a short time or you wanted several to go with different coats. I like them because I can keep my hair up and not need to wear a hat but keep my ears warm.
There are a lot of creative crochet ear warmer patterns. There are lots of different colors you could go with. Read the reviews and get ready to start your next crochet crochet headband project. There are great beginner crochet projects, as well as, more advanced.
There are affiliate links in this post. I will receive a small commission if you purchase through these links at no additional cost to you.
Crochet Headband Patterns

Great pattern, very well written and easy to follow. I am legitimately obsessed with these headbands though, I love them!!
Make your own braided crochet headband to match your winter coat.
Very simple to make and work up perfectly. So beautiful this crochet like knit!!! Clear, concise directions – easy to follow and come with plenty pictures to reference. I highly recommend these patterns! I'll definitely be back for more. Thank you so much!

A great easy to follow pattern. I am brand new to crochet and this was my first proper project. The pattern was easy to follow even for a newbie.

GREAT pattern. So easy to follow and so pretty! Thank you!
Easy pattern to follow and makes a gorgeous headband. I've made 3 so far and get loads of lovely comments.
I've bought and made several patterns from her and they are always cute, well written and easy to understand.
This crochet designer has a lot of pretty accessory crochet patterns for you to try.
Pretty well explained, lovely design!
Love this pattern! I get so many compliments on the headband I made from this pattern 🙂
The pattern was really easy to follow, especially with the photos included. Very good beginner pattern! I'm making them as part of "spa kits" to give as prizes for the winners of the games at my sister's bridal shower! I'll likely add a picture later!
Super easy pattern to follow and I love the finished project!
Great pattern much easier than I thought it would be. Thank you!!! I'll be purchasing more from you soon.
Super easy to make! The pattern is so easy to follow. Would 10/10 recommend this pattern to a friend.
The pattern made learning Tunisian SO easy and free of stress! It not only taught me in a very simplified way, but it also allowed me to learn without having to commit to buying a special set of hooks. I'd give more stars if I could! 10/10 should purchase of you're on the fence.
A cozy free crochet winter headband pattern. There is a free printable PDF file available.
Try the matching cowl crochet pattern too.
13. Free Chunky Herringbone Ear Warmer
A chunky herringbone crochet headband pattern. This free crochet pattern has a printable pdf available.
More Free Crocheting Ear Warmer Patterns
Pin for Later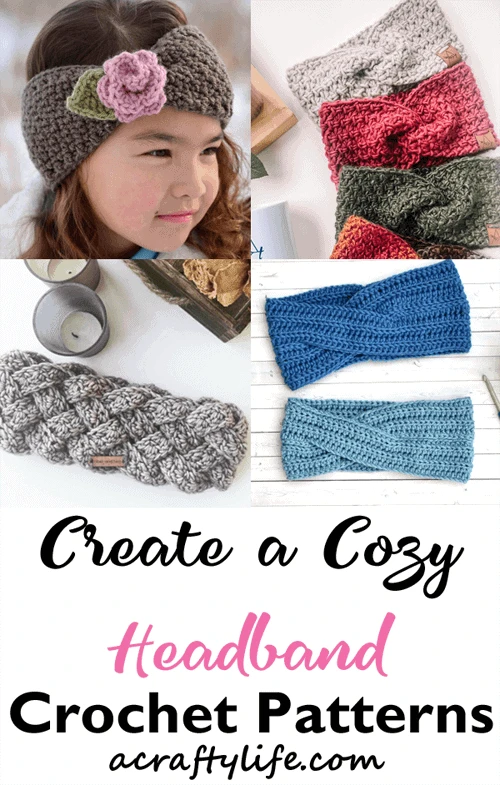 More Crochet