Looking for some new winter crochet hat patterns to try? I have collected some crochet beanie patterns, from easy to advanced, in all the a fitted style.
Try a new crochet hat pattern today! They make great gifts for friends and family. Make yourself some in all kinds of styles and colors and keep warm this winter.
Have you tried the trend of adding faux fur pompoms to your hats? They are such a stylish finish to a hat. They come in all kinds of colors and sizes.
There are affiliate links in this post. I will receive a small commission if you purchase through these links at no additional cost to you.
Crochet Beanie Patterns

Great pattern! I first came across the Macy Beanie on Instagram. Then I joined your Facebook page.
I kept thinking I need to do this pattern and finally I decided to buy it. So glad I did. It was well written and worked up fairly quickly. I love how it came out!

This is a very easy to follow, well thought out pattern. The instructions are very detailed and I'm confident that this is accessible to beginners.
The designer includes lovely structural elements that really make the fit of this hat wonderful! Highly recommend!

I will definitely be buying more patterns from Fallon, the amazing designer. This beanie works up pretty fast and the pattern is easy to understand.
I was going to add a Pom but I don't think it even needs one! Thanks for a great project.

A beautiful soft beanie for my niece, who's losing her hair to chemo.
I Love this pattern. It is very clear and organized and easy to follow. The sizing is great and the Hat is Beautiful.
Simple to follow and easy to make.
I absolutely loved this pattern! Super easy to use and super quick. I loved how it turned out!
Well explained pattern. Very easy. I used a bulky yarn. I'd like to try it with worsted yarn.
Worked up quickly. I recommend this pattern even for beginners because of the details and pictures.
My very first hat I crocheted. I used four different colors for it and everybody thought I bought it. beautiful pattern.
This hat is SO CUTE! And super easy to make!! Took me less than a day to finish and it comes in many different sizes as well which is nice!
This crochet designer has lots of pretty hat crochet patterns for you to try.
Super easy to make and so cute! I ended up buying 5 more patterns! Coffee, Wine, Tea, Beer and cocoa! The family loves them as well.
A very nice pattern, easy to read & follow with great photo tutorials plus a video tutorial as an added bonus. Thanks so much.
I'm making my fourth one right now. Once you make one up, you just fly through the next. This has become my popular hat to sell this winter. Thank-you for such a simple and pretty hat pattern.
Awesome pattern. Very easy to follow. Very well written. Will make a nice hat.
Olivia's patterns are so easy to follow. She thoughtfully provides pictures for each step of the pattern. The pattern was available for immediate download (can take up to 24 hours) and is reasonably priced. Thank you.
Awesome pattern, easy to understand! Love it! 🙂
Perfect! Very easy to follow directions. Thank you for another beginner pattern with a wonderful result. This pattern was really clearly written, with a lot of step-by-step pictures and worked up quickly.
Great customer service! Great quality products! Highly recommended!
The pattern worked up really well and the recipient loved it. Thanks.
Pin for Later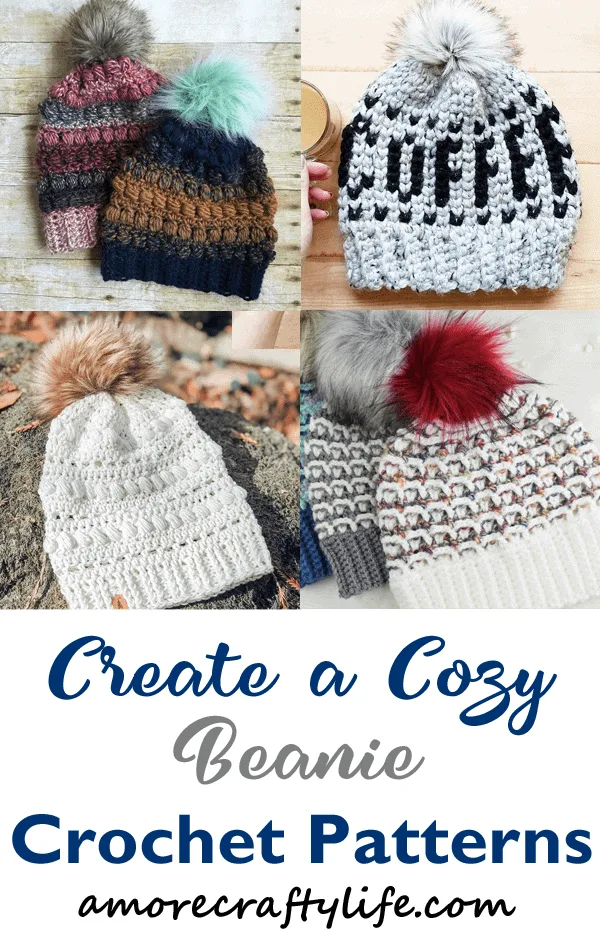 More Crochet Hat Patterns