With Halloween soon, now is a perfect time to do Jack-O-Lantern crafts using these free printable templates. There are coloring pages, cutouts and more.
Have fun using these different printable Jack-O-Lanterns for your Halloween crafting needs. There are simple outlines and more complex coloring pages.
Jack-O-Lantern Printable Templates – Free PDFs
Materials Need
printer
printer paper/ white cardstock
crayon, colored pencils, markers, or paint
Just click on the title or photo to get the Halloween coloring page. You can then select to download the file or just select print.
Let the pages dry for a couple of minutes before using. If you are using markers or paint white card stock holds up better than thin copy paper.
Free and Easy Halloween Coloring Pages and Printable Templates
Free Printable Pumpkin Template Cut-Out Craft
Use this free pumpkin template outline to make your own pumpkin craft. Click on the picture or title to print out the PDF.
Use these free printable faces, eyes, and mouths PDF to make your own unique jack-o-lantern craft. Color the pieces you want and glue them to the plain pumpkin.
Click on the heading or the picture to get the PDF to print.
5. Jack-O-Lantern Printable Coloring Page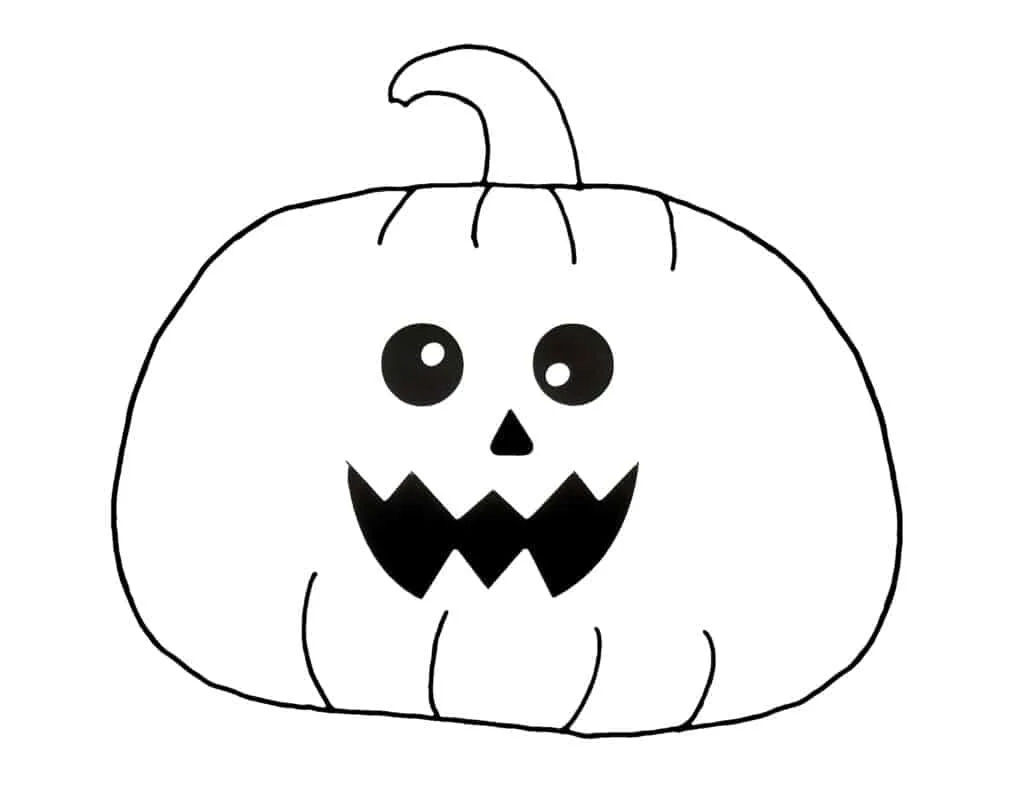 This pumpkin has a face and the words. Click on the heading or photo to print out the free Halloween coloring page for preschool PDF file on white cardstock. Let it dry for a few minutes before coloring.
Here are a few more with different faces on them: jack-o-lantern 1, jack-o-lantern 2, and jack-o-lantern 3.
Print out these medium printable pumpkin template outlines, by clicking on the photo or title, to use as a cutout or template for your crafts and activities.
Printable Faces for Medium Pumpkin PDF
These would be great for a group pumpkin project. Click on the picture or the title to print out the free small pumpkin template.
Printable Jack-O-Lantern Faces for Small Pumpkins
4 Different Jack-O-Lanterns
Looking for other fun Halloween printables or crafts?
Pin for Later
More Printable PDFs for Free