Are you looking for creative and engaging preschool horse craft ideas to keep your kids entertained?
Look no further! In this blog post, we will explore 19 horse crafts that are perfect for little hands.
These crafts are not only fun to make but also provide an opportunity to learn about horses and spark children's imagination.
So, gather your supplies and let's dive into the world of preschool horse crafts!
You can mix the preschool horse crafts for kids with reading and math for more learning fun. We like Rosie's Magic Horse.
Try some of these other fun animal crafts for preschool: Cow Crafts for Kids, Pig Crafts, and 15 Fun Hedgehog Crafts and Activities for Preschool.
There are affiliate links in this post. I will receive a small commission if you purchase through these links at no additional cost to you.
Fun Preschool Horse Crafts for Kids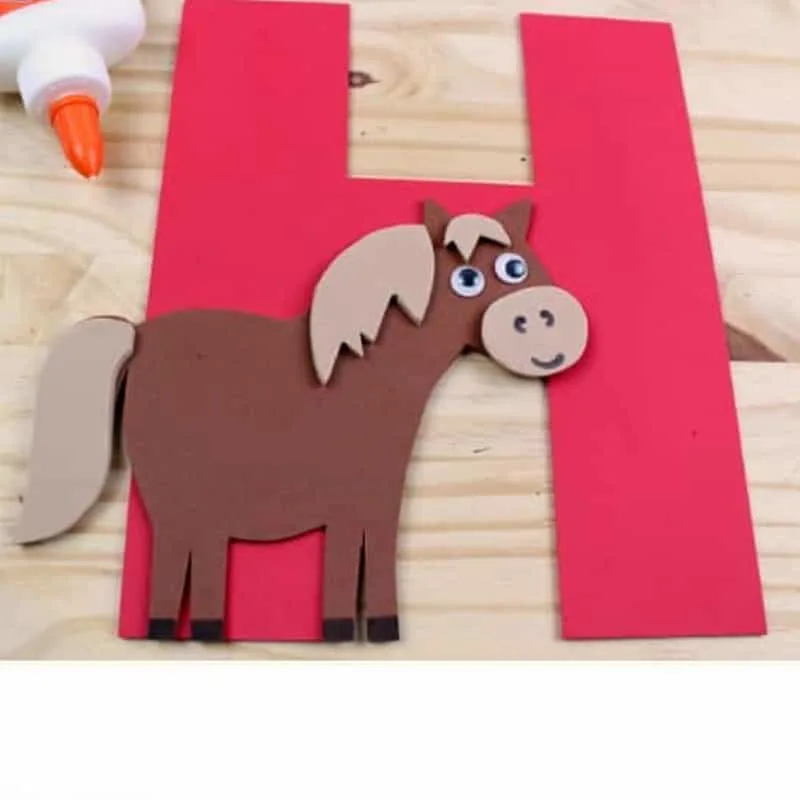 Make a H is for horse craft using craft foam or paper. Practice letter recognition with a fun craft.
This craft does need many supplies, craft foam or paper, scissors, glue, googly eyes, and a marker.
Turn a paper plate into a cute horse head with this DIY craft. This horse craft would be great for preschool or kindergarten.
This no sew horse puppet was made using hot glue but you could try fabric glue so the kids can make it themselves.
Make your own cute horse craft using paper to trace your handprint.
Make this paper H is for horse craft. You need just a fee supplies, yarn, paper, marker, glue, and googly eyes.
Recycle some paper tubes into a herd of animals for a farm with this fun farm craft for kids.
Turn craft sticks into fun farm animals using paint, felt, glue, and googly eyes. There a horse, chicken, pig, and cat.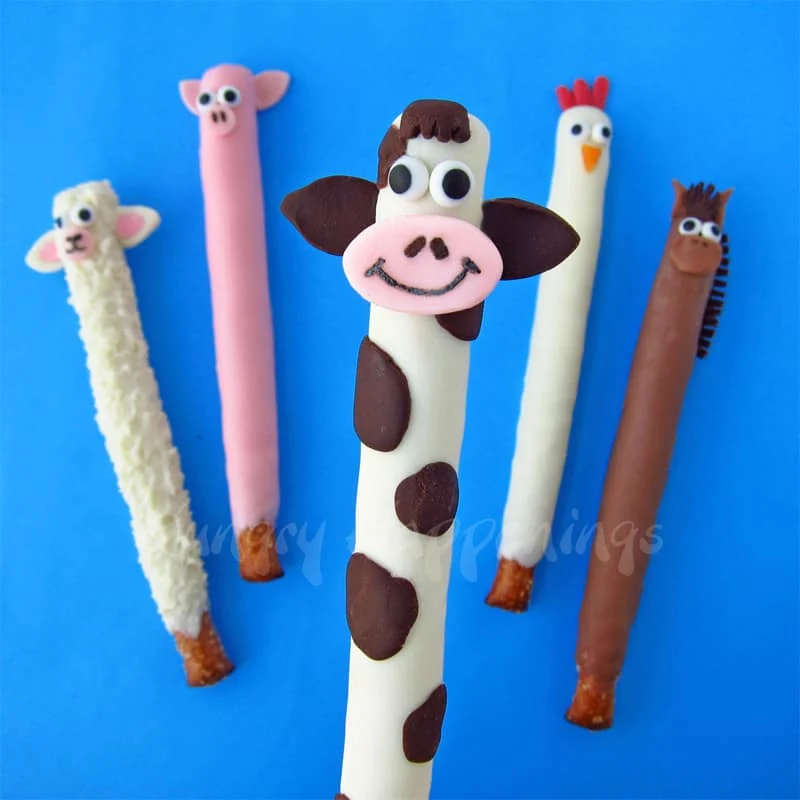 Have the kids help you will fun farm animal chocolate pretzel pops. There are several different animals including a horse.
Make a fun farmyard themed snack for for a farm craft theme. There are pigs, chickens, cows, sheep, and pigs to try making.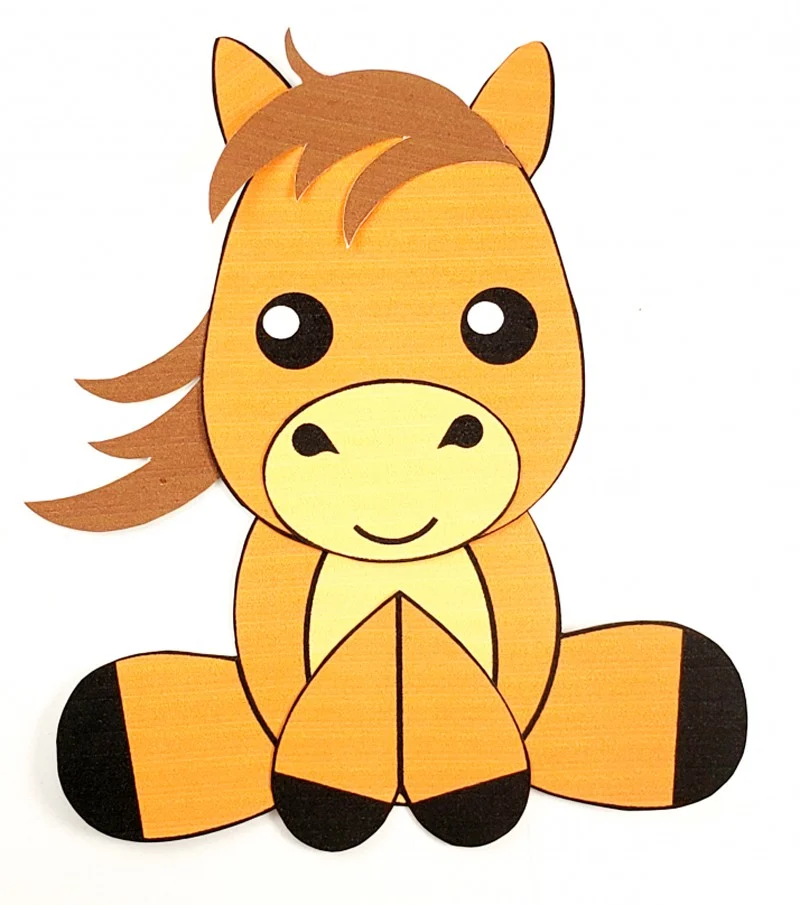 Looking for a craft with little prep? Try this printable horse craft. Just print out the template, color, cut, and glue.
More Preschool Horse Crafts for Kids
Engaging in horse-themed crafts can be a delightful and educational experience for preschoolers. These 11 easy-to-make horse crafts provide an opportunity to explore creativity while improving fine motor skills.
So, gather your craft supplies and enjoy quality time with your little ones as you embark on these fun-filled crafting adventures. Happy crafting!
More Preschool Animal Crafts to Try
Pin for Later