Welcome to a world of creativity and imagination, where the free letter H crafts takes center stage! In this article, we will dive into 25 exciting crafting activities that are not only fun but also educational for preschoolers.
Get ready to embark on a crafting adventure filled with hearts, hedgehogs, horses, hot air balloons, and so much more!
Crafting is a wonderful way for young children to express their creativity and develop essential skills.
As they engage in these free letter "H" crafts, preschoolers will enhance their fine motor skills, learn about different shapes and colors, and unleash their imagination.
From simple cutting and gluing to painting and sculpting, there's something for every little artist to enjoy.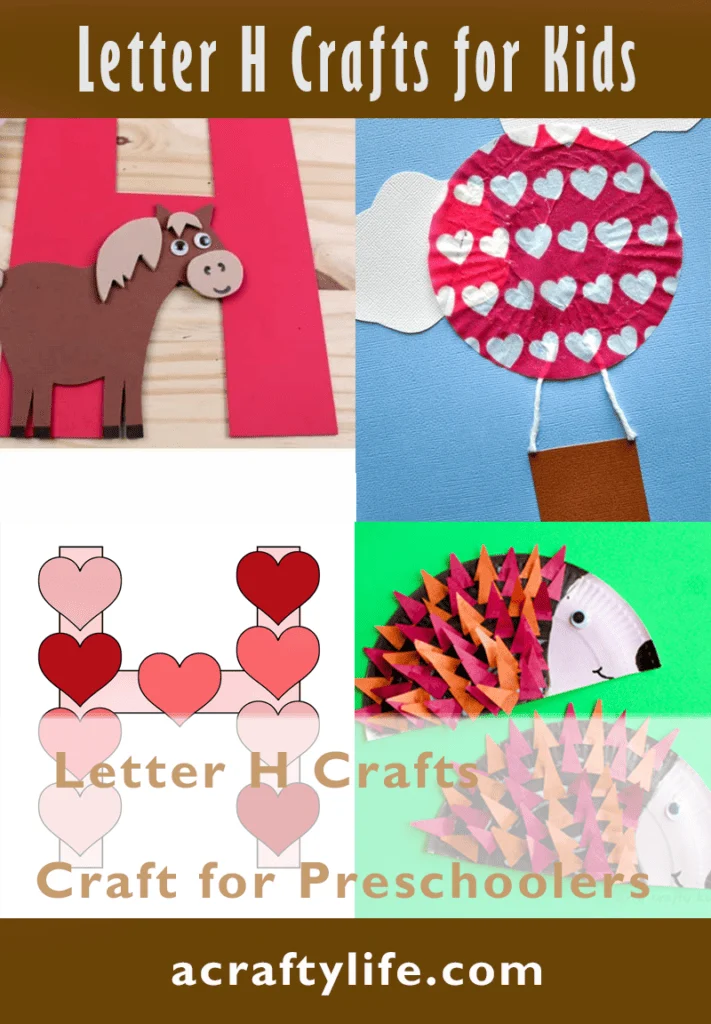 Crafting is also a wonderful opportunity for bonding. Parents, siblings, and friends can join in the creative fun, sharing laughter and precious moments together.
Crafting promotes communication and cooperation while creating lasting memories.
So, whether you're a parent, teacher, or caregiver, this article is a treasure trove of craft ideas that will captivate your little ones' hearts and minds.
From the simplest of materials to the most imaginative creations, these letter "H" crafts will inspire and entertain your preschoolers for hours on end.
The preschool room I worked in did 2 craft activities a day and one recipe a week. The kids loved to cook and eat what they made. There were always lots of books different books for each week's theme.
We played games and did physical activities around the letters too. ABCs Yoga for Kids was always a favorite.
This post contains affiliate links. I earn a commission if you purchase items through the links.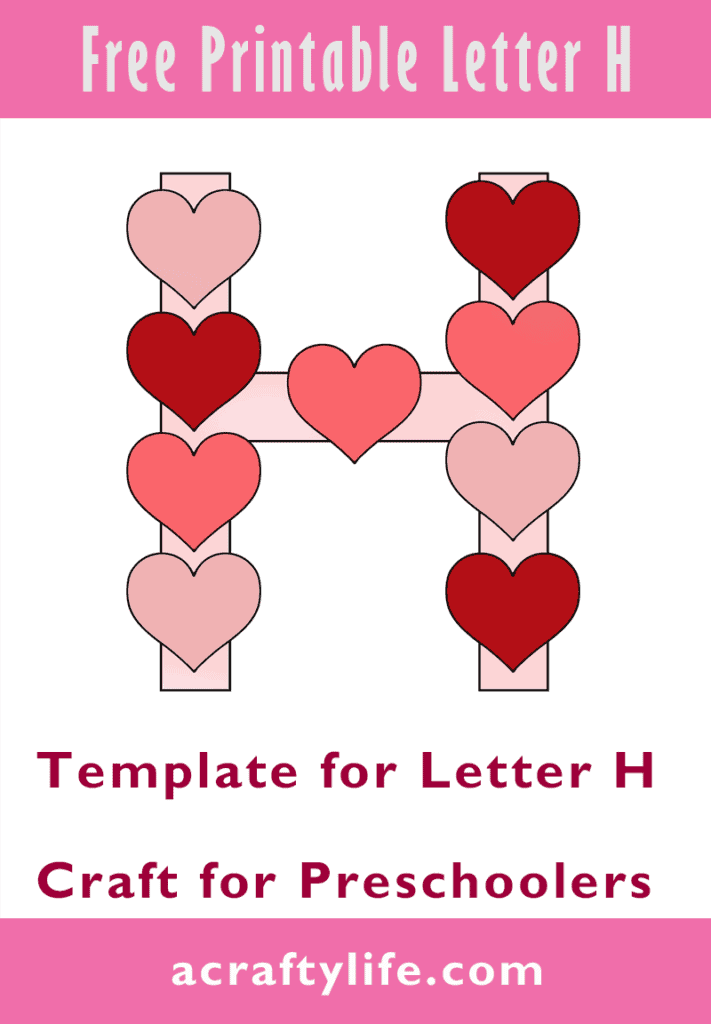 More Letter Alphabet Resources and Letter Crafts
Letter H Crafts – 25 Fun Activities for Preschool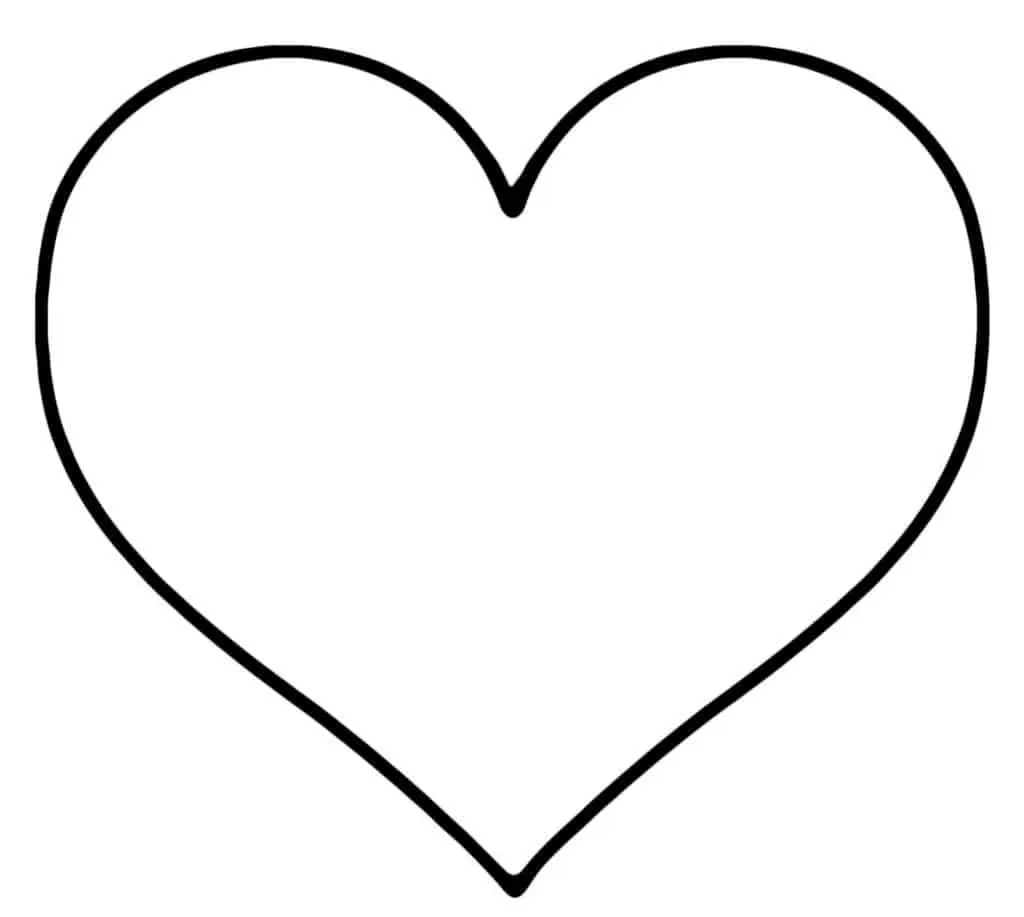 For the medium heart template, you could make it into a heart garland by punching holes in the two sides and putting a piece of yarn through.
The medium hearts would also make good Valentine's cards. You could writing different says on them and decorate. Use this Valentine heart template to make all kinds of crafts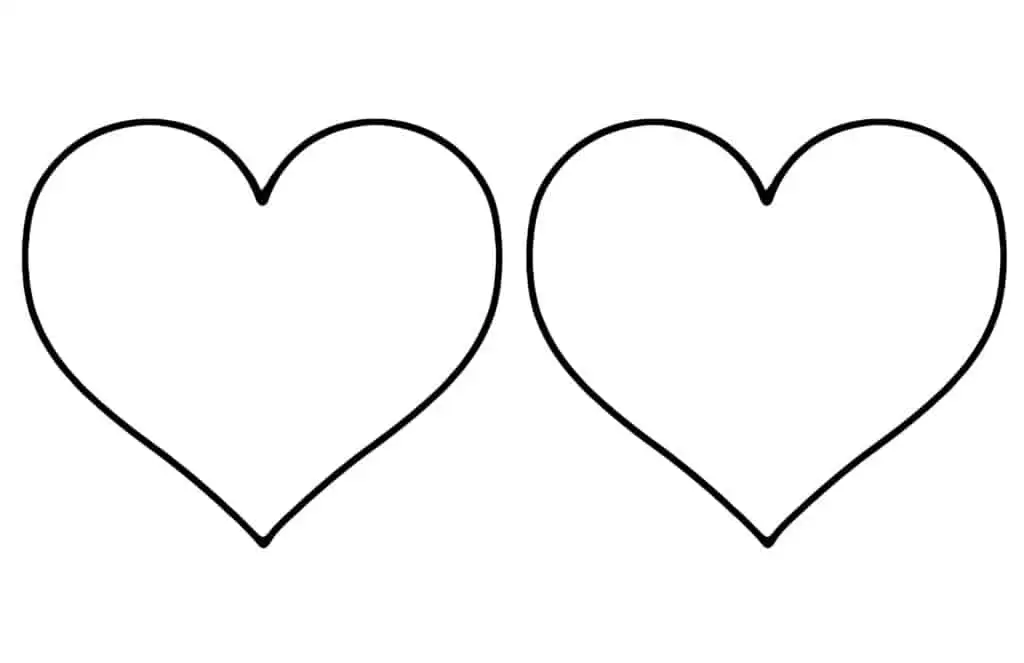 For the small hearts you could print them and then cut them out to use as a preschool counting exercise or to color using this pattern for hearts.
You could use them with a larger cut out heart and make a heart wreath. Cut a heart out of a paper plate and then the center color and glue the hearts on the plate.
Another idea, would be to make a collage of small hearts on a larger heart or piece of paper for a Valentine's Day art and crafts project.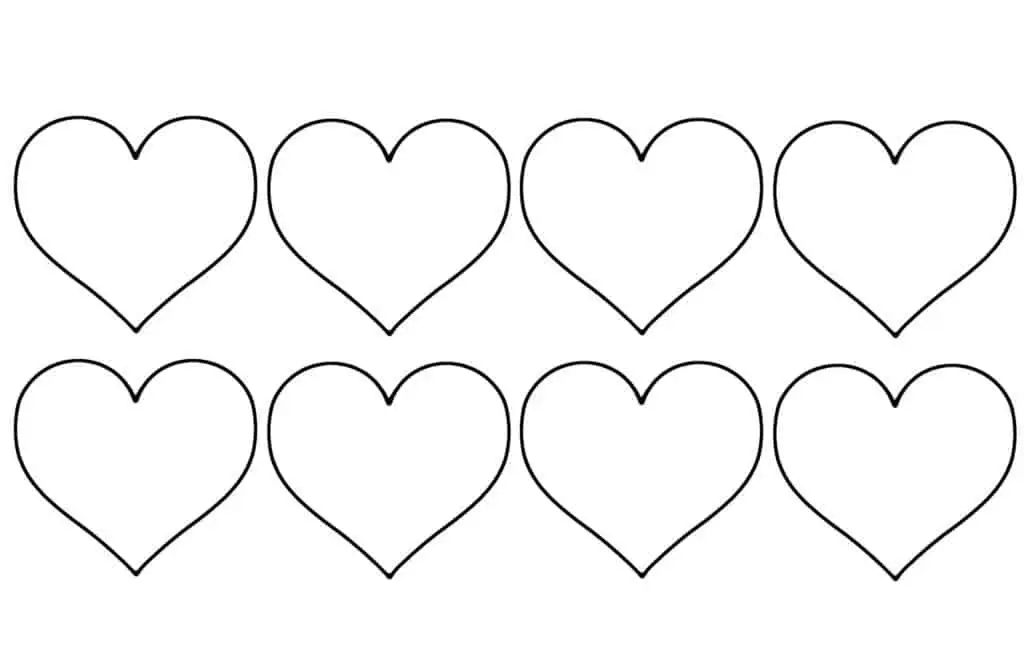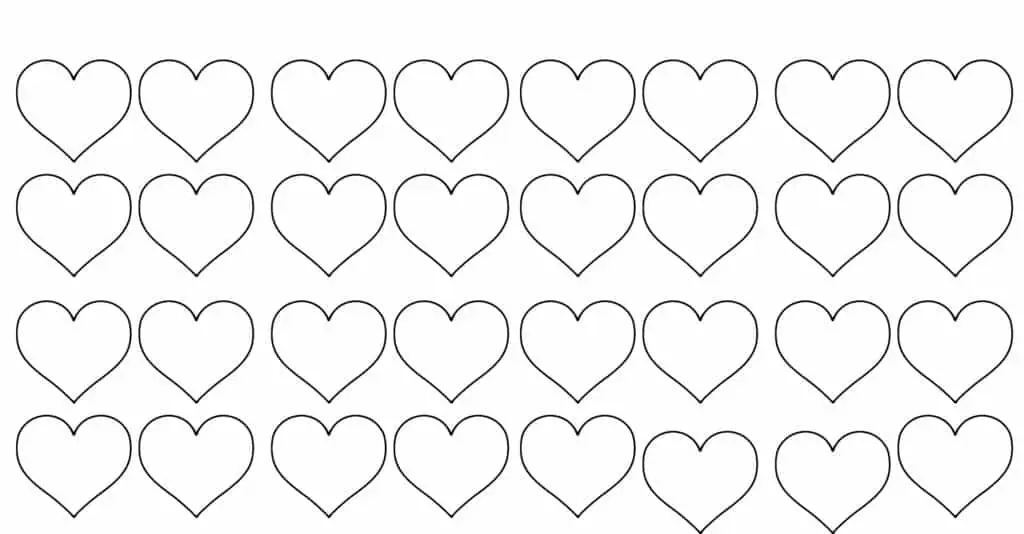 Do you need lots of tiny patterns of hearts? These would work great.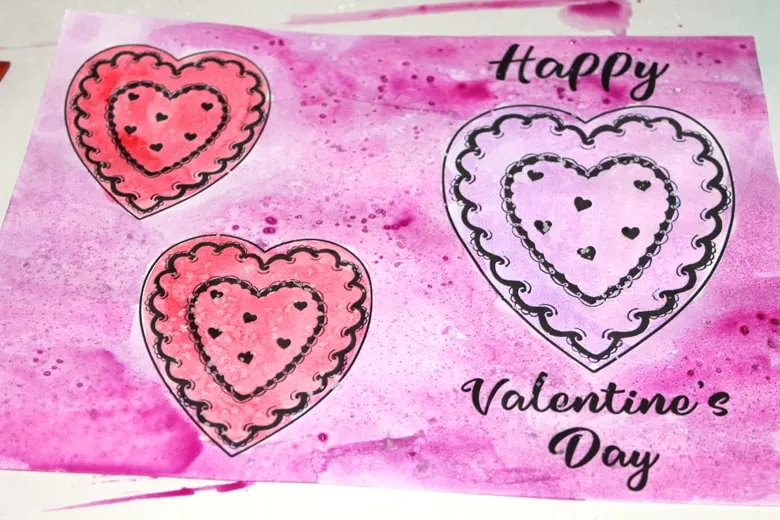 We painted the card with colorful watercolors. We then added the shiny rhinestones.
You can print only the front or print front to back also. You would need to let the painting dry in between sides.
The hear printable can be used as a free heart coloring page. It would be great for Valentine's Day crafts.
For more details you can find the full Valentine's Day Heart Card Tutorial here.
Here are all the free printable heart card PDF files:
Make a heart using pasta, paint, and a pipe cleaner. Practice recognizing the letter H with a fun heart shaped craft great for preschoolers.
A cute tree hand print with hearts, a great paper craft. This craft will be great to go with a Letter H theme or Valentine's Day.
Have you tried spin art? It looks fun and has pretty results. You can pair this colorful heart painting craft with your Letter H theme for preschool.
Make a pretty frame to give Nana as a keepsake. You can pair this heart craft with your practice of the letter H.
Hedgehog Crafts for Preschoolers for the Letter H
Make a cute spiky hedgehog craft with this folded paper craft.
Make a cute hedgehog craft by recycling a little paper and toilet paper roll.
A cute rainbow paper hedgehog. This craft is great for woodland, animal, or a letter H craft. You can practice name the colors with this craft also.
You just need some paper and scissors for this cute paper hedgehog craft.
Fun Preschool Horse Crafts for Kids Free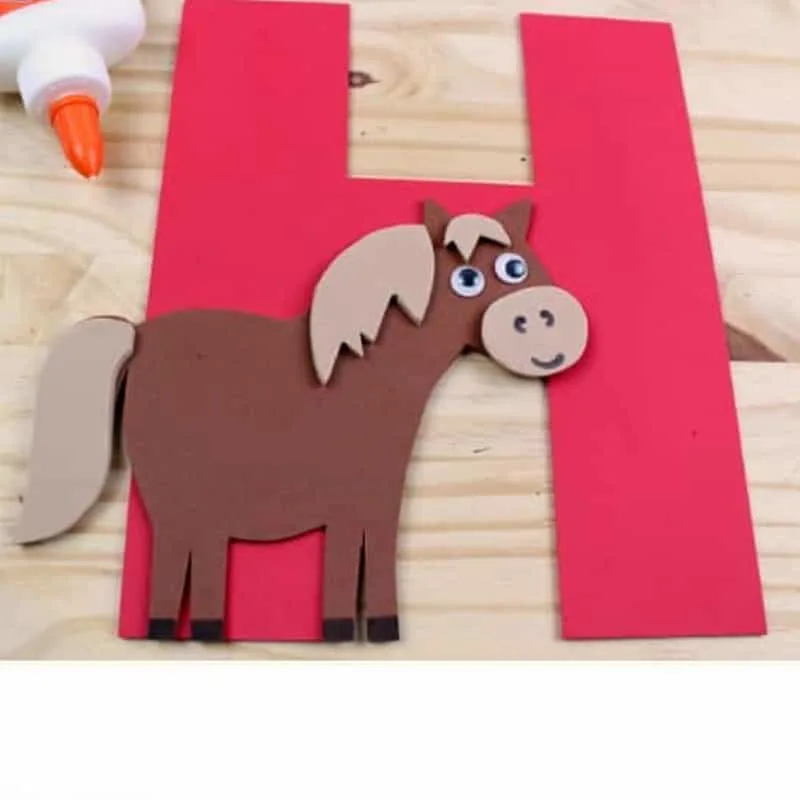 Make a H is for horse craft using craft foam or paper. Practice letter recognition with a fun craft.
This craft does need many supplies, craft foam or paper, scissors, glue, googly eyes, and a marker.
Turn a paper plate into a cute horse head with this DIY craft. This horse craft would be great for preschool or kindergarten.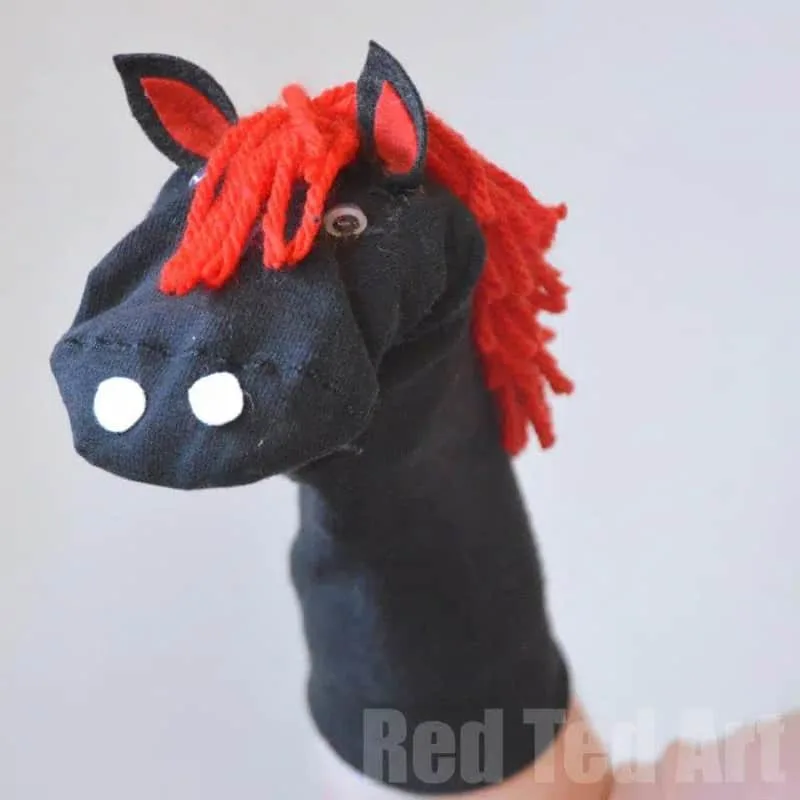 This no sew horse puppet was made using hot glue but you could try fabric glue so the kids can make it themselves.
Make your own cute horse craft using paper to trace your handprint.
Hot Air Balloon Crafts for Preschoolers Free
Have some newspaper? You can make this colorful balloon. No newspaper you could use a piece of white paper.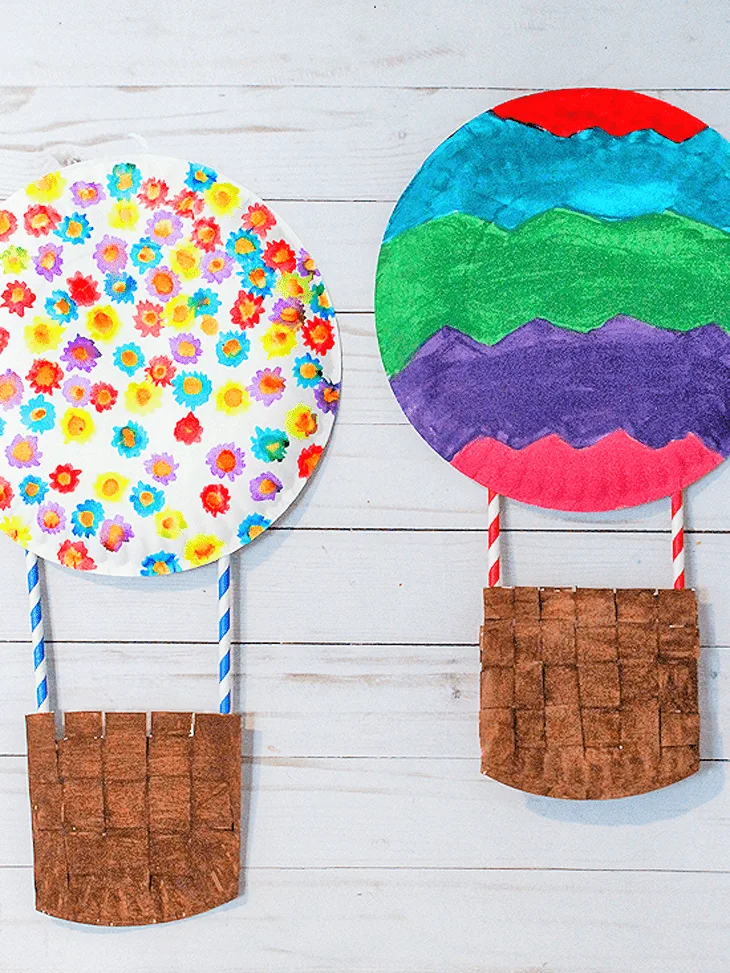 Turn paper plates into hot air balloon crafts for the letter H theme.
Make a paper hot air balloon craft for the letter H theme.
You can print this template and decorate it how you want.
More Hot Air Balloon Crafts for Preschoolers for the Letter H
So, grab your art supplies, clear a space on the table, and let your little ones embark on a letter "H" crafting adventure. Encourage their imagination to soar as they bring their creations to life.
Whether it's a handprint horse or a colorful hot air balloon, these crafts will leave lasting impressions and inspire a lifelong love for creativity.
Thank you for joining us on this crafting journey, and we hope that these activities have brought joy and excitement into your home or classroom. Until next time, happy crafting!
More Letter H Crafts for Preschoolers
More Free Letter Alphabet Resources, Template Printables and Letter Crafts for Preschool
Pin for Later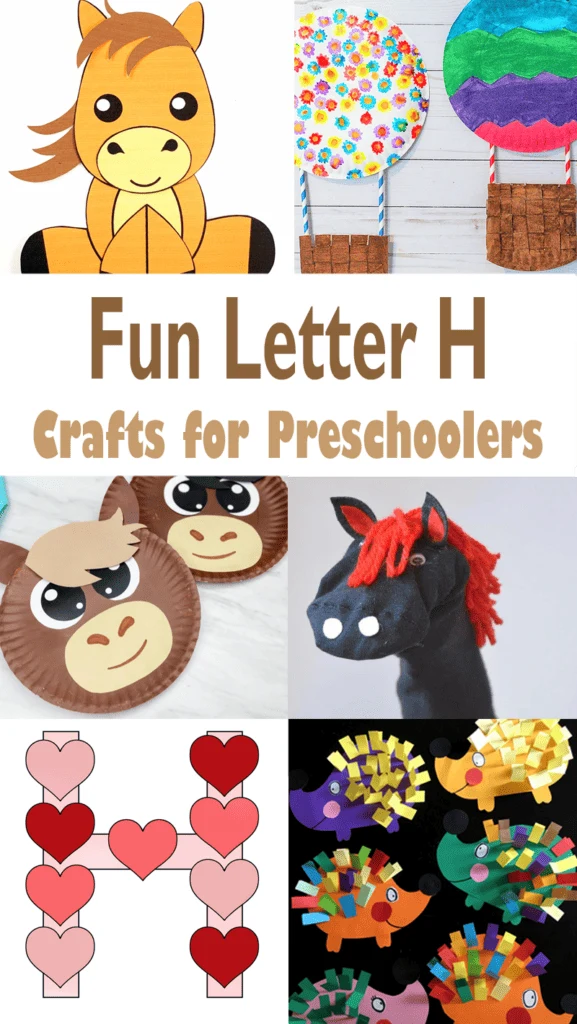 Other Free Preschool Activities