Looking for a fun and educational craft activity for your preschooler? Our Yarn Letter Y Craft for preschool is just what you need!
With our printable template, your little one can practice their fine motor skills while creating a cute and colorful yarn letter Y. It's a great way to introduce the letter Y and engage your child in a hands-on learning experience.
I will show you an easy letter Y yarn craft using the uppercase letter Y printable template that you can download below.
There are also several other ideas for letter Y crafts using the printable template, yarn wrapping a cardboard Y and a yellow collage letter.
Pair some of these fun ideas with different book with subjects starting with the letter Y.
More Letter Alphabet Resources, Template Printables and Letter Crafts
The preschool room I worked in did 2 craft activities a day and one recipe a week. The kids loved to cook and eat what they made. There were always lots of books different books for each week's theme.
We played games and did physical activities around the letters too. ABCs Yoga for Kids was always a favorite.
This post contains affiliate links. I earn a commission if you purchase items through the links.
Make a Yarn Preschool Craft With the Template for Letter Y
Supplies
white cardstock
scissors – safety scissors for kids
glue
How to Make a Letter Y for Yarn Craft for Preschool Using a Template
Step 1.
Print out the letter Y PDF. Let dry for a few minutes.
Step 2.
Cut up the yarn in small pieces wide enough to cover the letter. Glue the pieces of yarn to the letter. Let dry.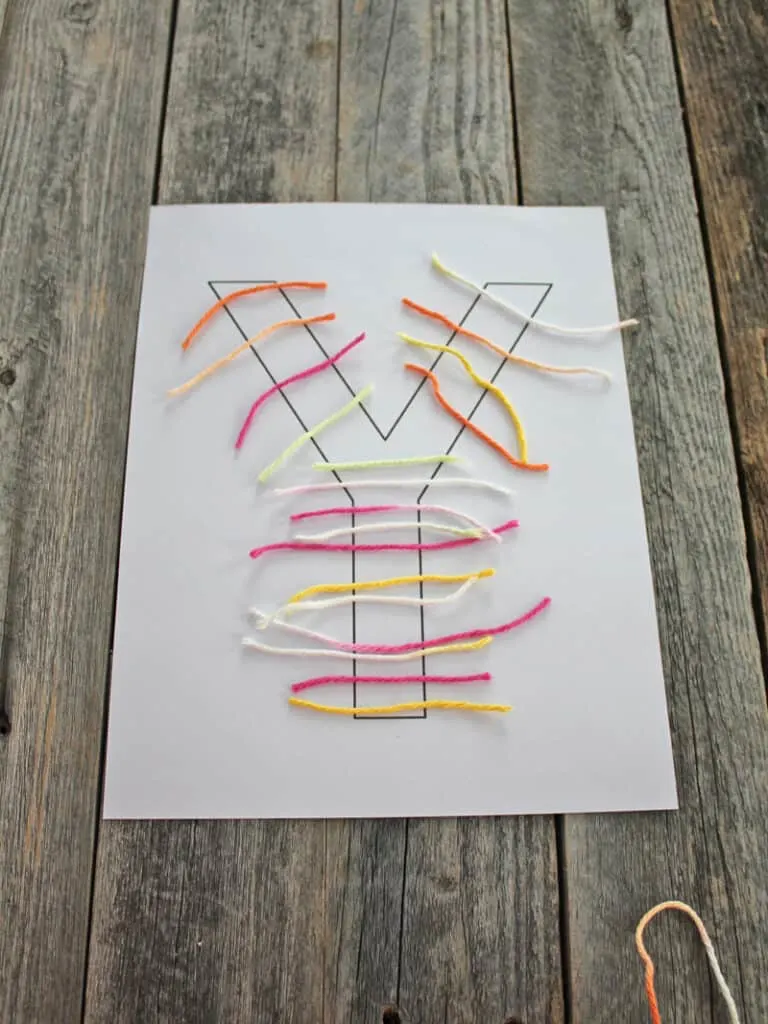 Step 3.
Cut out your letter Y cutting off the extra yarn. Talk about the different works that start with the letter Y like: yellow, yarn yogurt, yak.
You can also to do the same thing using cardboard and tracing the letter Y on it with a pencil. Then, wrap the cardboard letter Y with yellow yarn.
Cutting the cardboard can be hard. Depending on age and scissors skills, the adult will want to cut the letter out of the cardboard using sharper scissors than safety ones.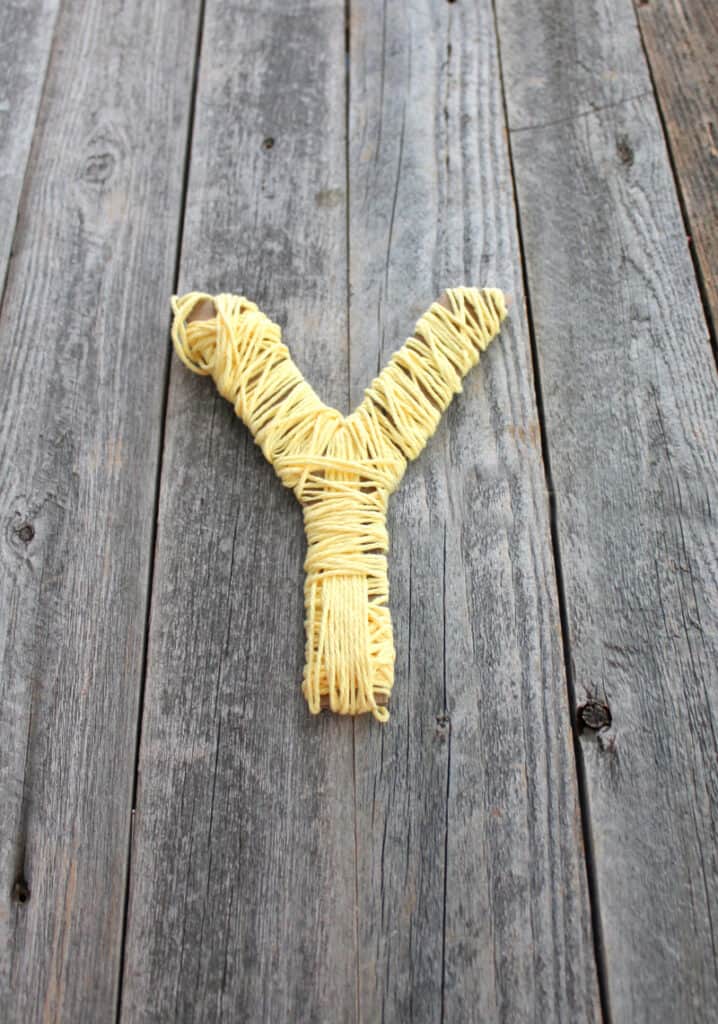 Our Yarn Letter Y Craft is a fantastic activity for preschoolers to develop their fine motor skills while learning about the letter Y.
With the help of our printable template, children can create their own yarn letter Y masterpiece, adding a touch of creativity and color to their learning experience.
Another ideas is to use the Y craft template to make a collage of yellow items. You can gather yellow stickers, yarn, buttons, sequins, and different kinds of papers.
You could have them save different pictures or cardboard boxes with yellow on them. Use all different kinds of media like yellow paints, crayons, colored pencils, watercolors, markers or oil pastels for kids.
Get ready to have fun and watch as your child's crafting skills and letter recognition flourish with this engaging and hands-on craft project.
Other Crafts for the Letter Y for Preschool
More Free Letter Y printable Worksheets for Preschoolers
Other Preschool Activities
MORE SPRING CRAFTS, FUN & BRIGHT FOR ALL AGES