Discover 31 captivating books, each centered around the letter A, making them perfect for read-aloud sessions. That promise both entertainment and educational value.
Share these delightful tales with loved ones and embark on imaginative adventures together. There are lots of different books about the letter A.
There are apples, astronauts, ants, and more. You can use these read aloud books for your letter A theme.
The preschool room I worked in did 2 craft activities a day and one recipe a week. The kids loved to cook and eat what they made. There were always lots of books different books for each week's theme.
We played games and did physical activities around the letters too. ABCs Yoga for Kids was always a favorite.
This post contains affiliate links. I earn a small commission if you purchase items through the links. This does not effect the price.
More Letter Alphabet Resources, Template Printables and Letter Crafts
Enjoyable Letter A Books to Read Aloud List
book review "This is a very cute story. I bought this book for my little students ages 2-5 and they love this version of Johnny Appleseed."
Johnny Appleseed Letter A Book!
book review "Wonderful K-2 book about Apples. Perfect for the Fall. Beautiful illustrations help children discover changing seasons, plant growth and the story of Johnny Appleseed.
A recipe for pie and a lesson on pollination introduce youngsters to science. Written in a way children can understand without parents and teachers becoming bored. HIGHLY RECOMMEND"
book review "This is an excellent book for the young student to learn about apples and what they are used for.
There are many interesting apple facts interspersed through the pages of this tale of a family's trip to the orchard. "
Fall Apple Book for the Lettter A!
book review "I bought this as a fall book for my 3 year old son. He loves this book and picks it most nights before bed. He related to it since we also went to a farm to pick our pumpkins this year.
It's a cute simple book about fall and Halloween and I'm sure is one we will enjoy for quite a few more years.
book review "I used this book for an apple themed curriculum based speech-language unit for preschoolers. The story is set on a farm and the various common farm animals take an apple off the tree one by one counting from ten to zero.
The text follows a predictable rhythm and rhyme sequence that the children enjoyed 'filling-in' and chiming along. Each animal makes a different noise which was good for my kids developing language as well as speech articulation.
Each page also features the animal using a different word for 'eating' such as 'munch, chomp, nibble' etc. which was great for expanding vocabulary.
The farmer exclaims on each page; "Save some for me" which was a great lesson in sharing/thinking of others, and problem solving for social skills objectives.
Overall, this is a great fun story the children loved and can be used countless ways to expand language skills."
book review "I've been teaching preschool for 25 yrs and read this book every year during the fall. I think it's a great book because it shows the children the whole process of how an apple grows.
The story is simple yet engaging and the pictures are sweet! This time I bought it as a gift for a woman who teaches a "fall garden camp". I think she'll love it as much as I do!"
book review "Great book that I used to read to my kid before she started reading it herself. Learning to read and count in the same book? winning!"
book review "Unlike other ABC books this one tells a story. It is quite unique and playful, and the best part is X is not xylophone."
book review "LOVE this book. We checked out about ten apple books from the library and this is definitely a favorite. Not tooooo verbose, not too sparse – and gorgeous pictures!"
Order Apples Apples Everywhere!
book review "A beautifully illustrated lovely story with great recipes included. Been a favorite in our house for years."
Order How Do Apples Grow Book!
book review "A beautifully illustrated lovely story with great recipes included. Been a favorite in our house for years."
book review "Read it with my Kindergartners to learn about apples. The right amount of knowledge for that age and easy enough to understand."
book review"I read this to my 2nd grade classes. They thought the story line was hilarious, especially the part about the part with the gum. Several students asked for more Magnolia books!"
book review "Nice version of the kiddie rhyme. Cute illustrations. Fun to read to toddlers and for beginning readers."
Order See You Later Alligator!
book review "Such a great book. I was obsessed with this book when I was kid. I remember the trail of candy going down the stairs leading the alligator to the garage.
So happy to have bought it again so I can share it with my little one. It's wonderful to be able to share the stories you loved as a child with your own child!"
book review "Adorable book! My 4 year old loves it, and I learned a lot of new things about ants too. Who knew they were so interesting?"
book review "My child has a disability, and we've read this book for years as a reminder that everyone is different in their own way and that it's OK to not be just like everyone else."
book review "Amazing empowering book for the mechanically minded kids and for all kids! my almost 3 year old boy wants to read it again and again and says "I want to meet her"
book review "My grandson loves airplanes. This was a perfect book for him!"
book review "great book. I am a preschool teacher and the kids loved it"
book review "Bought this book to help prepare my toddler for an upcoming long haul flight. The book is fun and adorable and gave my child a glimpse of what lie ahead."
This would be one of the great books for the letter A on airplanes.
book review "Great book with a great message – You are never too small, too young, etc to be helpful and have purpose!
I love that it was written by an astronaut and that he got the idea for his book when he observed the mice on his real space mission. Mouse's name is Meteor – loved it! Great illustrations!
acts in the back teach kids how animals were used in space. I read this aloud to elementary students grades 1-5 . They all enjoyed it and had great "I wonder" questions about our space program!"
This will be a fun letter A book for you to read to preschoolers and kindergarteners.
As a kid, this was one of my favorite books and being a teacher and having kids of my own, it's one I like to read to them often. The story is about Arthur, who goes to the eye doctor and finds that he needs glasses.
He wears the glasses to school and his friends tease him about the glasses and make him feel self-conscious, so he tries to lose the glasses.
All sorts of problems occur, including that he accidentally goes in the girl's bathroom which is a funny part to the kids, because he can't see. In the end, his teacher shows him that he has glasses also for reading and that they are cool to wear.
The Arthur series of books would be great for the letter A book list.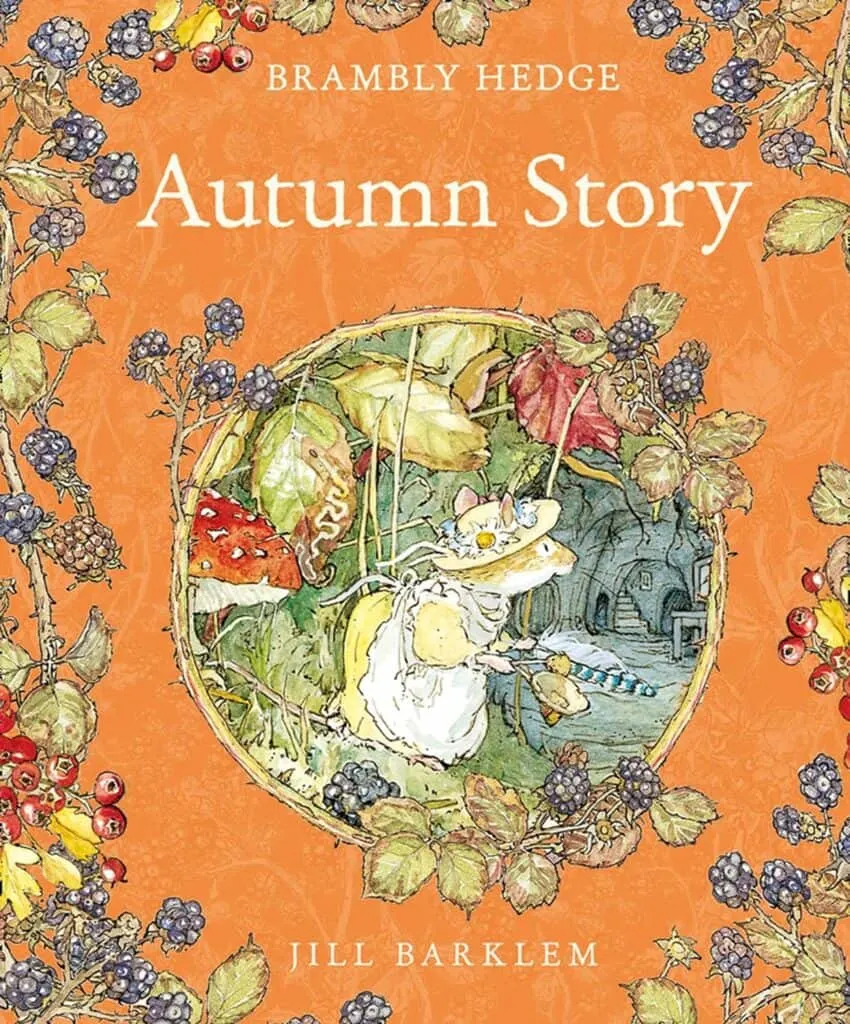 This is a book I never tire of reading with Granddaughter and we reread the series regularly. The stories are sweet and innocent about simple events in the lives of a community of charming mice with names that will make you chuckle.
But the true treasures of the Brambly Hedge books are the drawings. They transport you to a happy, caring, cozy and safe world of simple pleasures and adventures.
We spend a great deal of time pouring over the details of these exquisite drawings. It's a book that a youngster of eight (now 11) and her eighty year old grandmother can love together.
This Fall book would be great for the letter A or for a Autumn themed book list.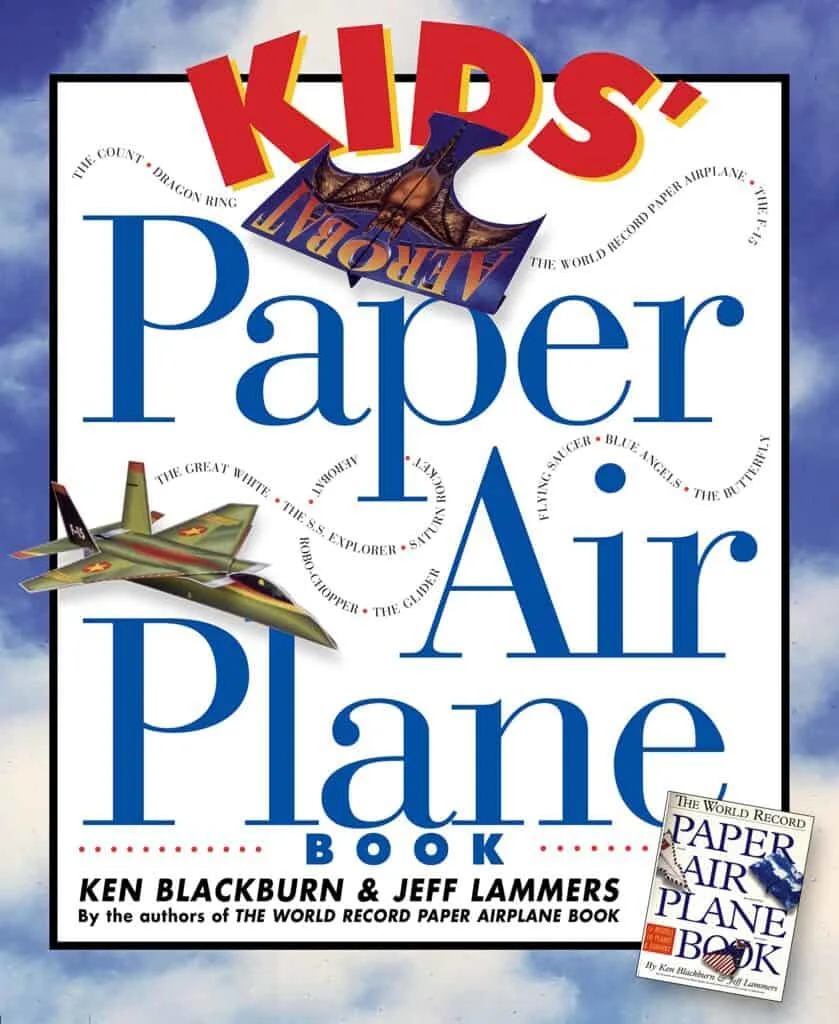 book review "Bought this as a Christmas present for my nephew. He instantly fell in love and couldn't wait to get started."
This is not a read aloud but you can talk about airplanes and use the book to make your own paper airplanes.
More Letter A Books to Read Aloud
Letter A Craft for Kids Printable Apple
Make this easy letter A apple craft with a free printable.
You can find even more letter A crafts and activities in this blog posts: 11 Letter A Printables for Preschool – Coloring Pages, 31 Easy Apple Crafts for Kids – Fall Fun Activities, and Apple Activities – Math Reading Science Fun.
Pin for Later