Rainbows are a great bright and colorful craft to make. Try this fun easy printable paper rainbow craft for kids. This free printable would be great with any media you want to try.
This paper rainbow craft for kids just needs a few supplies, like paint and card stock. You could use a different paint, markers, oil pastels, colored pencils, or crayons.
This easy rainbow craft project would be great for toddler and preschoolers to young elementary kids.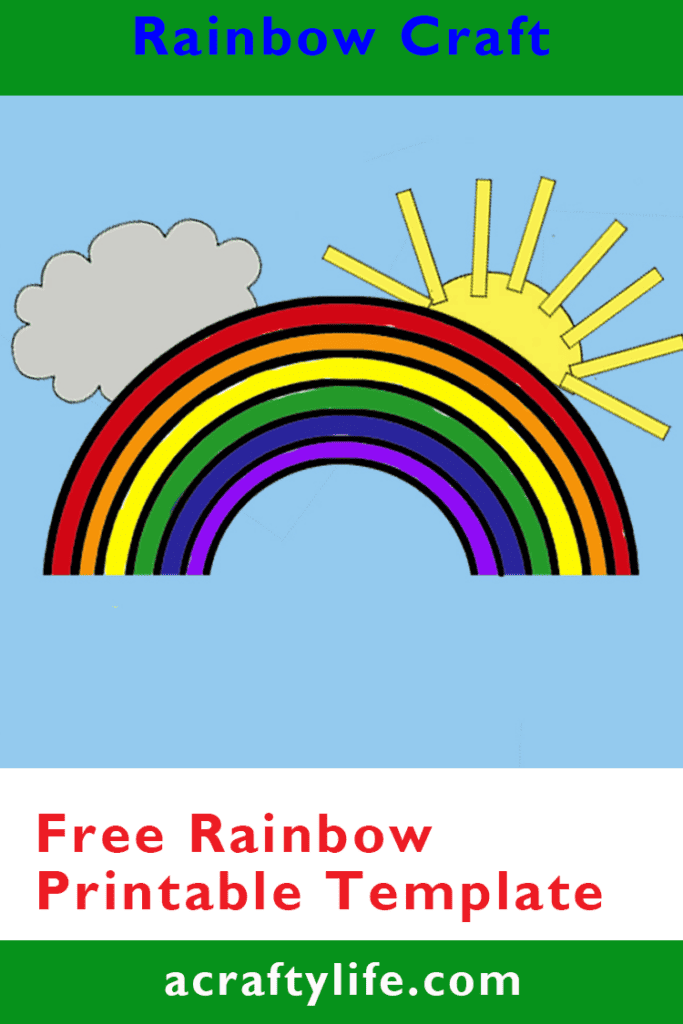 Pair this craft with a book for creating and reading fun. A Rainbow of My Own. This craft would be a great time to add a science lesson also. You can talk about how rainbows are formed and the different colors of the rainbows.
I have gathered some rainbow crafts for kids and we made these other rainbow crafts: Rainbow Bracelet Craft, Recycle Rainbow Suncatcher Craft, Tissue Paper Rainbow and Recycle Rainbow Suncatcher Craft.
There are affiliate links in this post. I will receive a small commission if you purchase through these links at no additional cost to you.
How to Make a Paper Rainbow Craft for Kids- Free Printable Rainbow Template
Supplies
crayons, markers, paint, color pencils or watercolors
glue
scissors
cotton balls (optional)
Step 1.
First, Print out the sun and cloud and the rainbow printable on white card stock.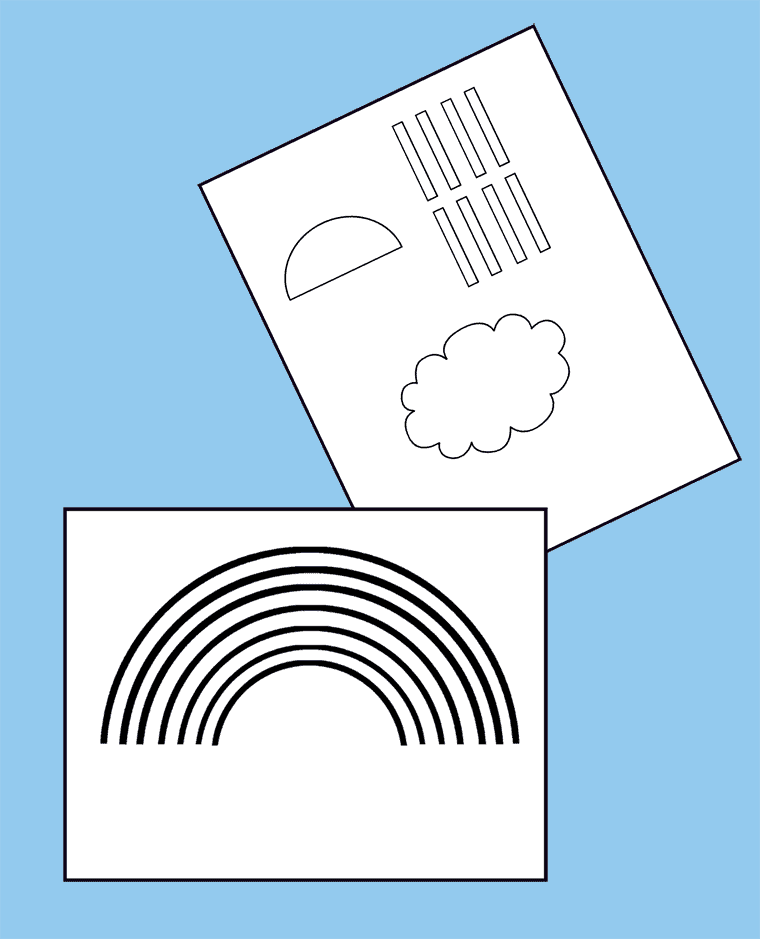 Step 2. Paper Rainbow Craft
Then, Color the rainbow, sun, and cloud. You can use any media you want. We used crayons for a quick and mess free project.
Step 3.
Next, cut out the sun, cloud, and rainbow. Glue the rays to the sun. Let dry.
You can add cotton balls to the sun for extra texture and dimension.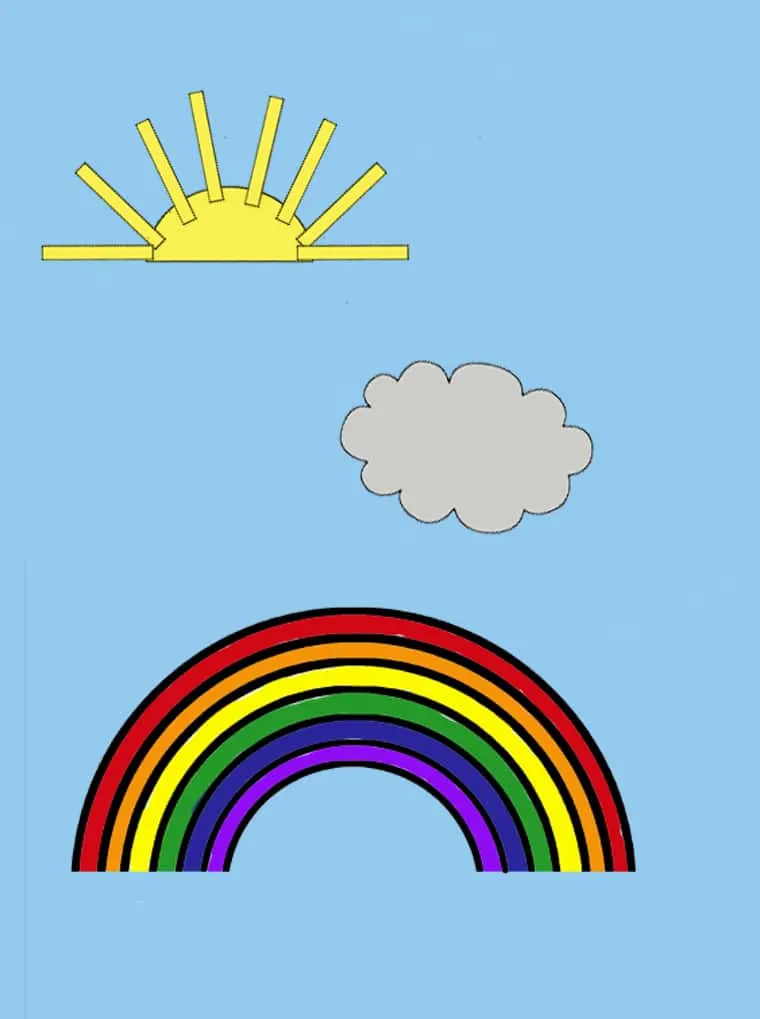 Step 4. Paper Rainbow Craft Template
Finally, glue the sun and cloud to the top of the rainbow. You can use this time to talk about how rainbows are formed.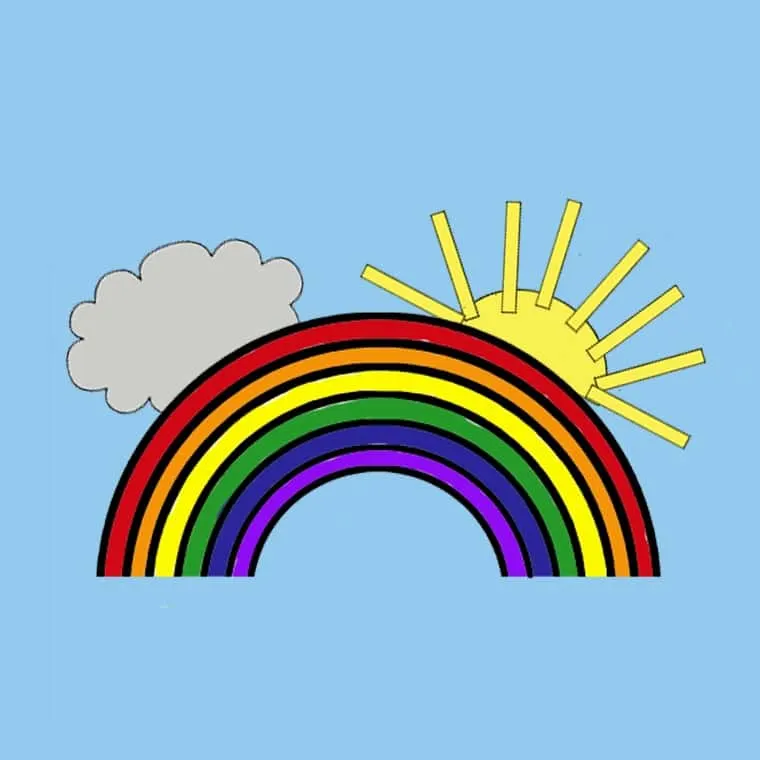 Even young children can enjoy craft projects that are both fun and educational. This paper rainbow sun cloud printable template is perfect for teaching preschoolers about colors and the sky.
The printable paper rainbow craft project is easy to make, and the results are colorful and cheerful. Give it a try!
More Rainbow Crafts for Kids
Pin for Later
More Crafts for Kids