Make fun and easy giraffe crafts for preschool and learn by making. These crafts aren't just about fun – they're also fantastic tools for learning and sparking young minds.
These crafts will teach kids about giraffes and help them with important skills like using their hands and being creative. Whether it's painting, cutting, or sticking, these activities are fun and help preschoolers learn about these big animals.
Let's start crafting and have a fun and educational time with giraffes! Try some of these giraffe craft ideas for kids.
Try some of these other fun animal crafts for preschool: Cow Crafts for Kids, Pig Crafts, and 15 Fun Hedgehog Crafts and Activities for Preschool.
There are affiliate links in this post. I will receive a small commission if you purchase through these links at no additional cost to you.
Fun and Easy Giraffe Crafts for Preschool
Turn a paper bag into a cute giraffe with this easy craft for preschool. You can use this craft for the letter G or for an animal theme.
There is a easy template for this craft or you can draw your own cute giraffe for this paper animal craft.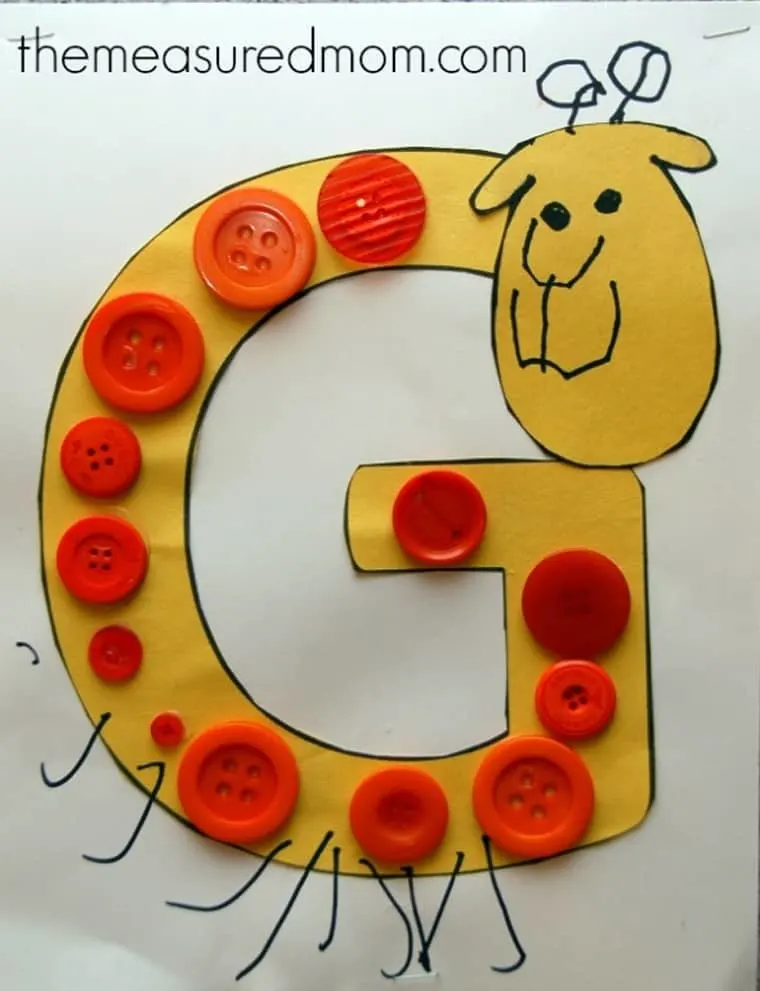 This letter G is for giraffe craft will be great for preschoolers to practice the letter G. You can combine it with zoo or animal theme too.
Use a printable template to make this easy fingerprint giraffe. This quick and easy project would be great for the Letter G or animal crafts.
This craft is great for a zoo theme or for the letter G. Have fun turning a handprint into a cute giraffe.
Print out this free template and make this fun animal paper craft.
Recycle some paper towel rolls and toilet paper rolls into a cute giraffe family.
Use the template and make your a giraffe. You can make the craft easier for younger crafters as needed.
Turn a paper plate into a fun giraffe craft.
More Fun Giraffe Arts and Crafts for Preschoolers
More Easy Animal Crafts for Preschool
Pin for Later