February is around the corner and I decided to make a Valentine's Day heart coloring page. The page either has Happy Valentine's Day on it or no words.
There are larger, medium, small, and tiny heart template PDF files for you to print and cut out for all your crafting needs.
This free printable Valentine's Day heart coloring page could be turned into a Valentine's Day gift or you could color it for fun.
There are also blank hearts. You can use these heart shapes to color or create fun patterns on. They would be a great free template for a Valentine card.
Pair this Valentine's Day kid card craft with some Valentine's Day books for crafting and reading together.
Looking for other ideas free printable Valentine cards,
printable heart Valentine's Day card, heart kid crafts, Valentine's Day Crafts and Valentine card crafts?
There is a blank heart printable version pattern of this Valentine's Day card for preschoolers too, that you could use to make your own DIY card.
It would be great for a homemade Mother's Day card or a birthday card.
You can find the free Valentine's Day card kid craft printable towards the bottom of the post, after the pictures of the finish project.
There are affiliate links in this post. I will receive a small commission if you purchase through these links at no additional cost to you.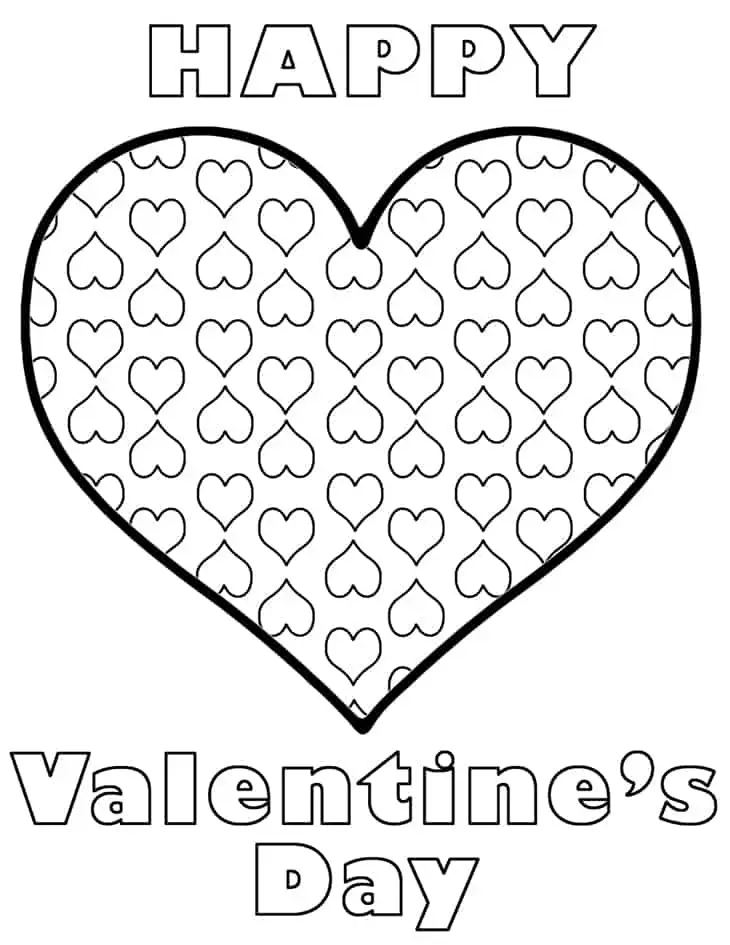 Color this patterned heart with Happy Valentine's Day on it and give it to your favorite person.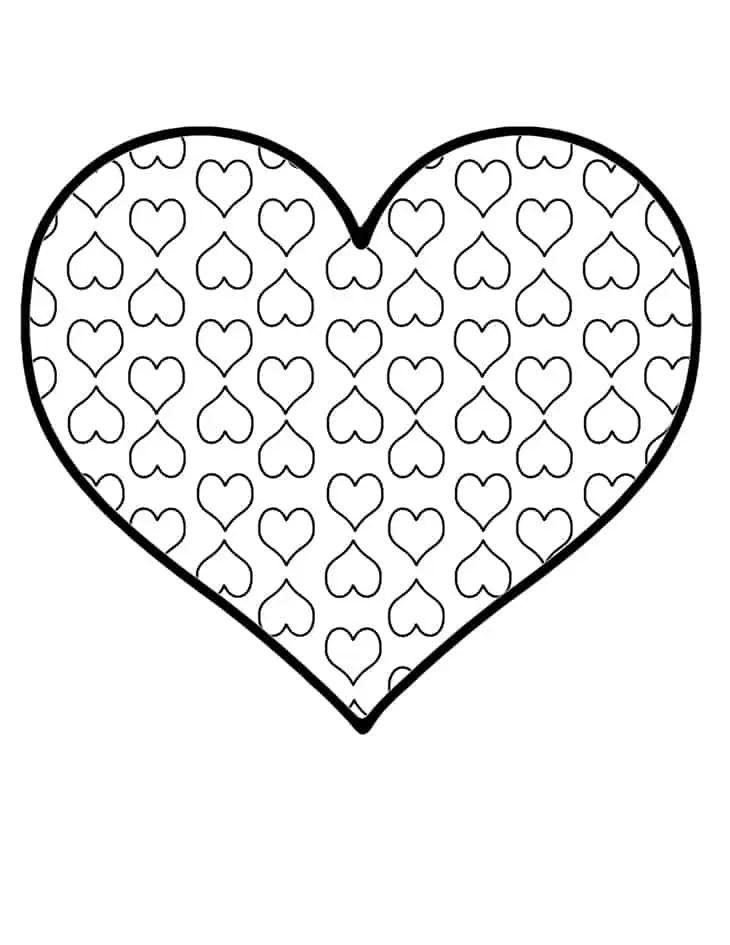 Free Pattern for Heart Template Printable – Valentine's Day
You can use these heart templates for all kinds of crafts. Turn the large heart into a card for Valentine's Day or Mother's Day.
You could use it as a template to cut out a heart out of construction paper and decorate it.
You could use it together with other Letter H activities for letter of the week crafts.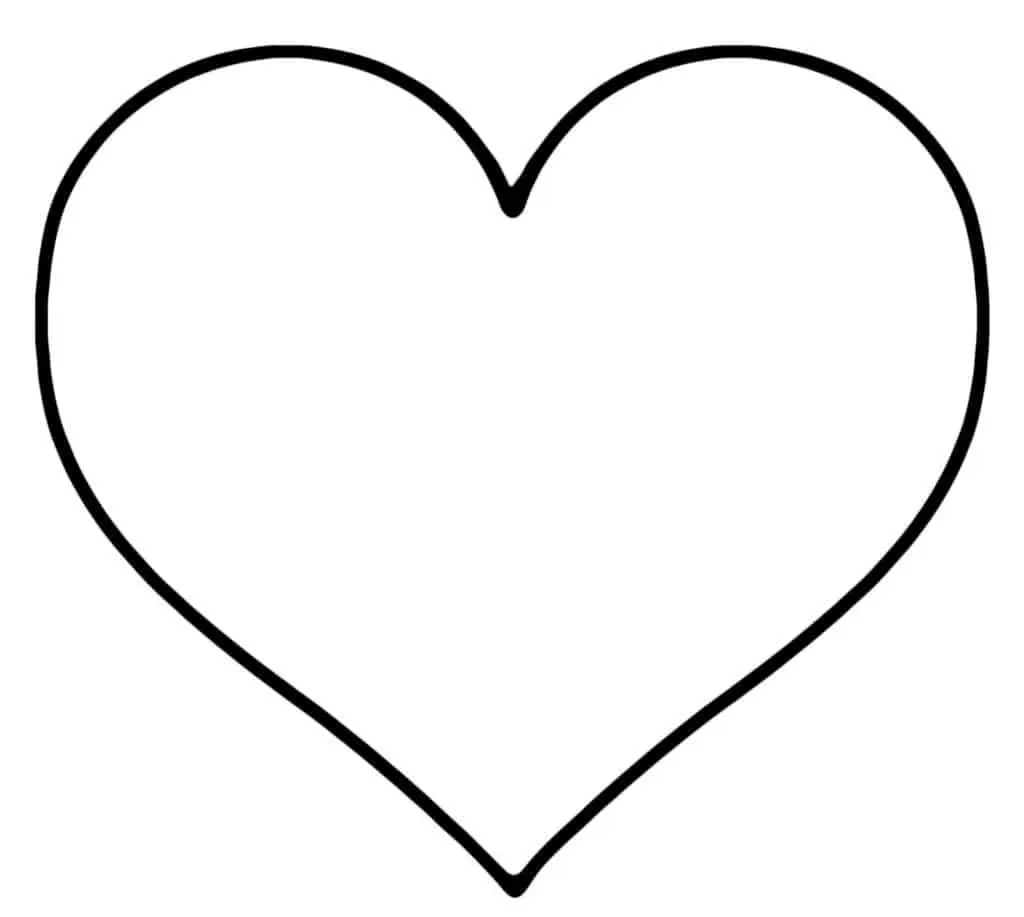 For the medium heart template, you could make it into a heart garland by punching holes in the two sides and putting a piece of yarn through.
The medium hearts would also make good Valentine's cards. You could writing different says on them and decorate.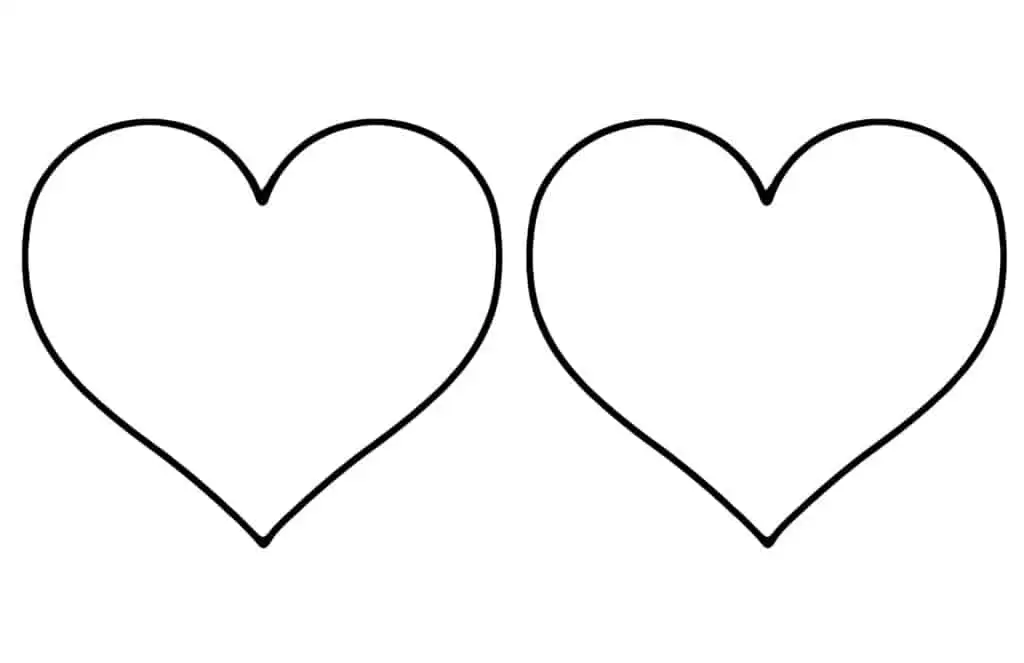 For the small hearts you could print them and then cut them out to use as a preschool counting exercise or to color.
You could use them with a larger cut out heart and make a heart wreath. Cut a heart out of a paper plate and then the center color and glue the hearts on the plate.
Another idea, would be to make a collage of small hearts on a larger heart or piece of paper for a Valentine's Day art and crafts project.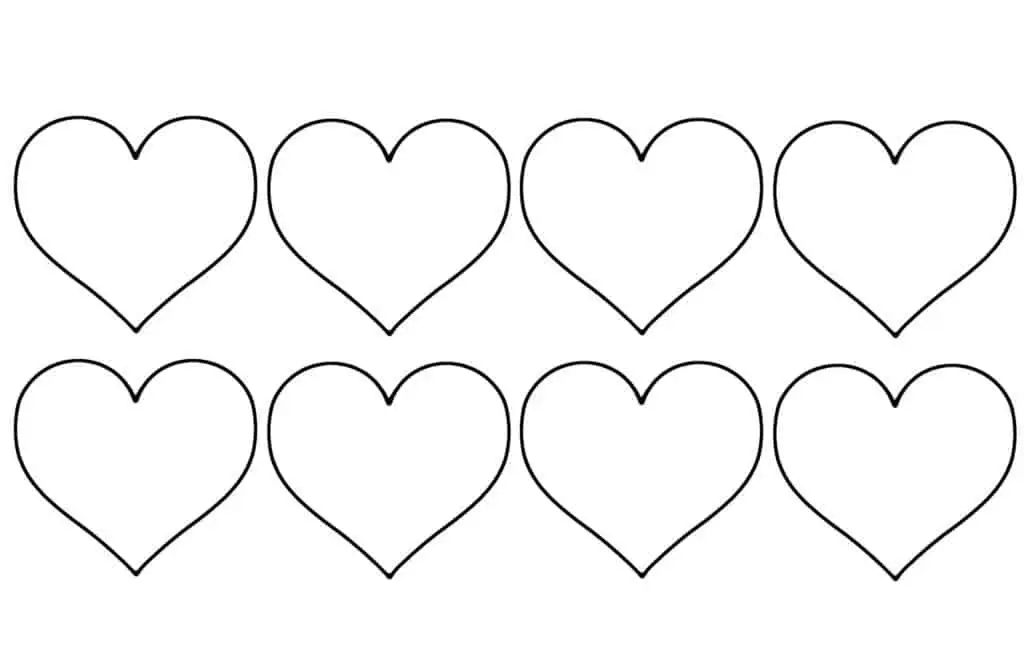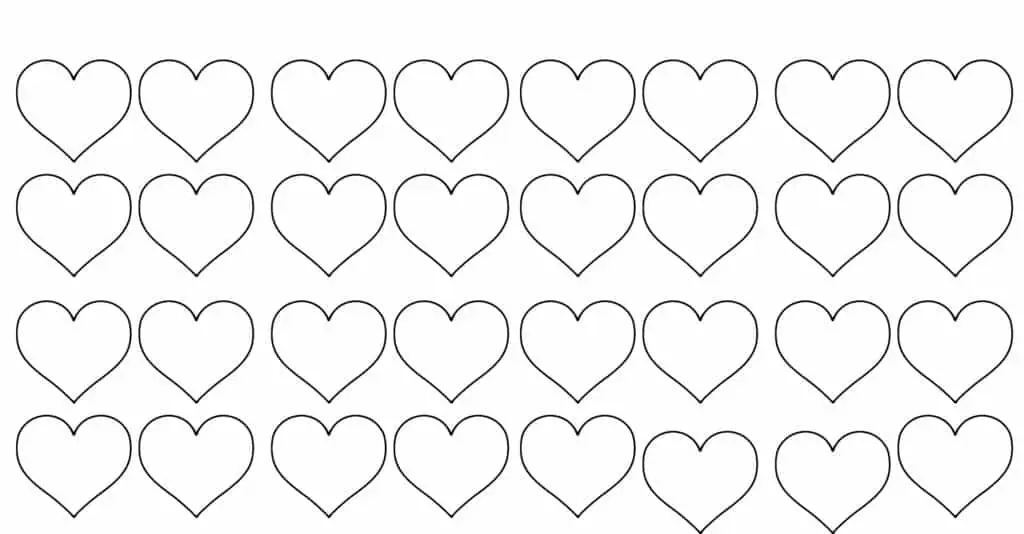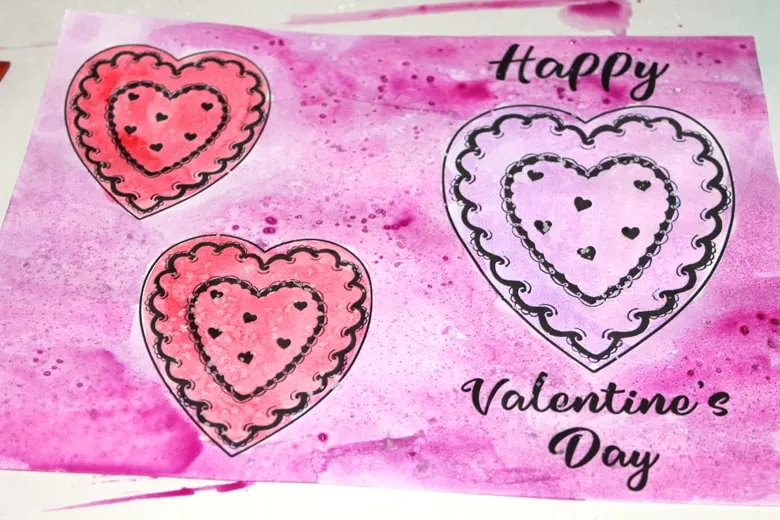 We painted the card with colorful watercolors. We then added the shiny rhinestones.
You can print only the front or print front to back also. You would need to let the painting dry in between sides.
The hear printable can be used as a free heart coloring page. It would be great for Valentine's Day crafts.
For more details you can find the full Valentine's Day Heart Card Tutorial here.
Here are all the free printable heart card PDF files:
Pin for Later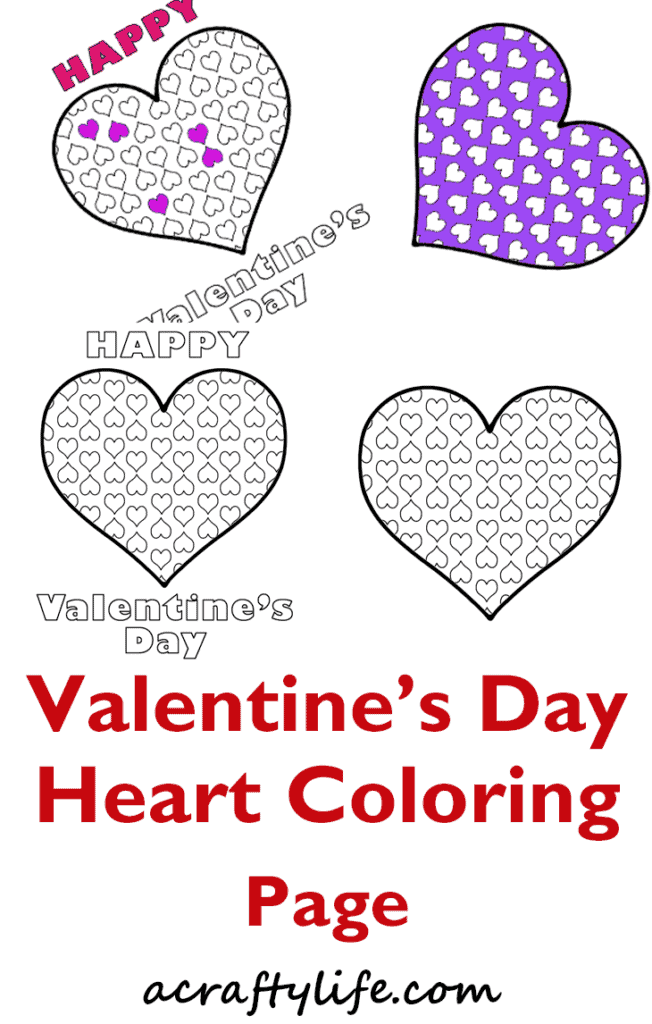 Other Valentine's Day Crafts for Kids
More Spring Crafts for Kids