Lately I have seen the tips of the spring flowers popping up. This easy printable flower dot painting craft for kids template would be a great way to celebrate the start of spring or anytime you would like to make flowers.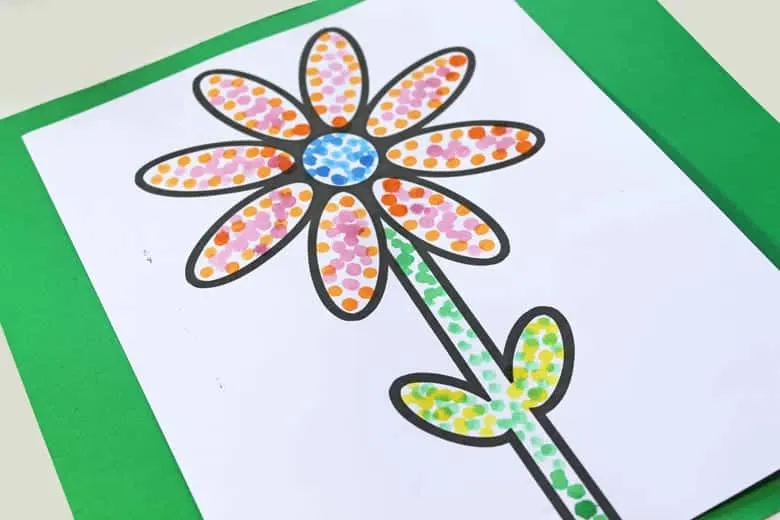 This craft project would be great for toddler and preschoolers to older children. You could have your kids use their fingers, markers, or a brush too.
Pair this craft with a book for creating and reading fun. We like Little Blue Truck's Springtime.
Looking for more spring fun crafts? Try this hyacinth paper craft or fingerprint cherry blossom craft. There are also more than 50 spring crafts to try. Try these flower crafts or this watercolor tulip.
There are affiliate links in this post. I will receive a commission if you purchase through these links.
How to Make a Printable Flower Dot Painting Craft for Kids Template
Supplies
First, printable out the flower outline template file on white card stock.
Next, pour a little of the liquid watercolors in each of the cups. I have blue, yellow, red, orange, purple and green.
Then, dip a cotton swab in a color of your choice and make a dot. Repeat, change cotton swab for each color. The more often you dip the cotton swab in the color the darker the color will be.
You could use a paintbrush and paint the picture instead. Another option is using markers and making dots.
You could outline it with salt or black glue and use watercolors with that too. Another idea, is using tissue paper to fill in the flower with crunched up pieces.
Try this butterfly printable I made too.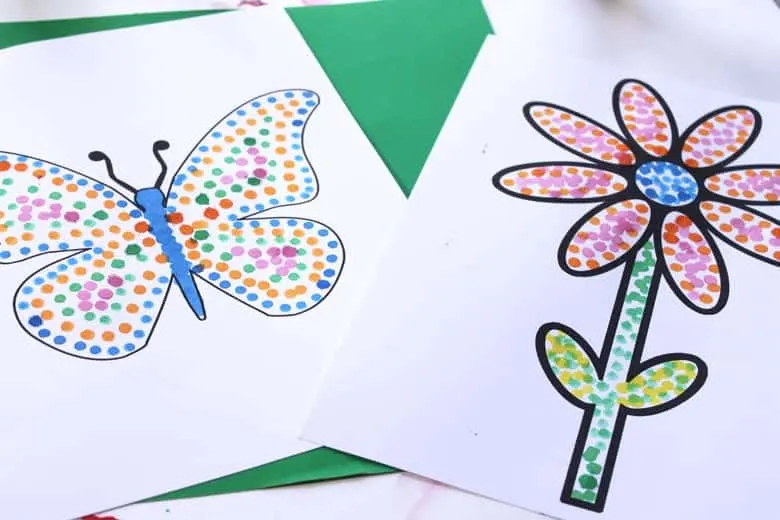 Pin for Later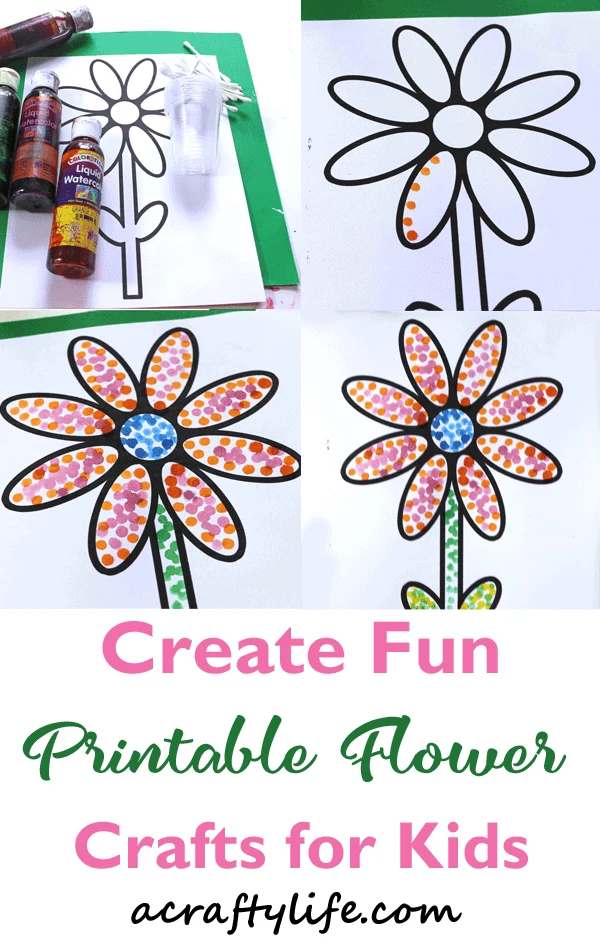 More Spring Crafts for Kids