Looking for a wrap for the fall and winter weather or handmade gift to make? Any of these crochet shawl patterns would be perfect gift.
There are a lot of creative crochet patterns in this collection of crochet shawl patterns. Your choice of color will make the project great for any recipient. There are great beginner crochet projects as well as more advanced.
You can use them as pray shawls, wraps, triangular shawls or triangular scarves. A shawl is a great way to keep warm and cozy. Read the reviews and pick your next crochet project.
Tips on how to make a crochet shawl pattern
These crochet patterns are paid. I know everyone loves a free pattern, so scroll to the bottom of the post for some free ideas. Follow us on Pinterest for more free crochet patterns.
There are affiliate links in this post. I will receive a small commission if you purchase through these links at no additional cost to you.
Shawl Crochet Patterns
Try this textured pocket shawl crocheting pattern.
5 out of 5 – Wonderful pattern, one I will no doubt use again and again. Thank you very much.
5 out of 5 – Such an amazing pattern and super easy to follow!! Highly recommend purchasing from this shop!
5 out of 5 – Well-written pattern, easy to follow. Thanks!
Fab pattern, got myself in a pickle at the beginning by having a senior moment, contacted Sarah who came back straight away to put me right. When I realized what I had done I was on a roll.
5 out of 5 – Just finished this shawl as a gift for someone. I will be so pleased to gift it – it is truly beautiful. Well-written patter. Very clean and lots of good tips and resources for finishing PERFECTLY!
The pattern was awesome! The shawl came out beautifully!
The instructions were easy to follow, I managed to make a beautiful colourful Cape for myself, its so pretty I love it. Thank you so much.
5 out of 5 – Easy to follow pattern; clean printable PDF with chart, stunning results.
This is a beautiful pattern! Works up well, but be sure to count as you go. I needed to write out the rows so I wouldn't get lost, but it's really turning out beautifully!
More Crochet Shawl Patterns to try
Pin for Later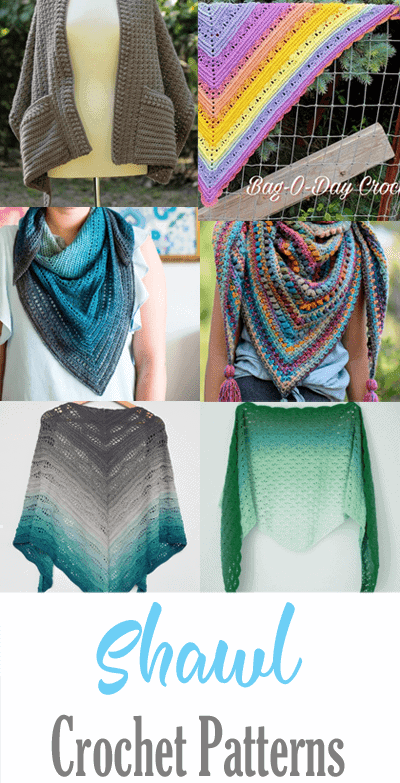 More Crochet Patterns