Today, we're diving into the world of letter G crafts with a focus on an easy grapes craft that you can print and enjoy. This craft is perfect for preschoolers learning about the letter G and is a creative way to reinforce letter recognition.
With this printable activity, your little ones can engage in a hands-on experience while having fun. It's a great addition to any letter of the week curriculum or homeschooling lesson.
So, grab your supplies and get ready to create an adorable letter G grapes craft for preschoolers that will make learning enjoyable.
This activity is not only entertaining but also helps preschoolers develop their fine motor skills, learn about the letter G, and explore different types of grapes.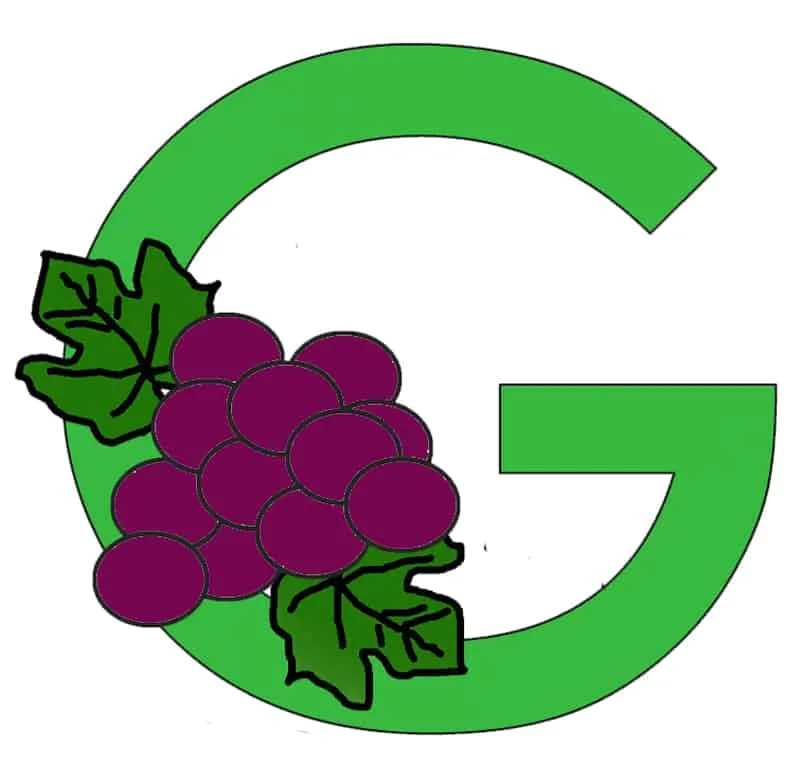 The printable template provides a guide, allowing children to trace and cut out the parts needed to create their own cute grapes.
With just a few materials like paper, markers, and glue. Your child can transform the template into masterpiece!
As your preschooler engages in this craft, they will not only practice their cutting and tracing skills but also learn about the letter G.
You can take this opportunity to talk about grapes. It's a great way to spark their curiosity.
This craft also encourages creativity as children can choose their own colors. They can make their grapes any combo they want.
So, get ready to dive into the world of letters and grapes with our printable template for the Letter G Grapes Craft. Download it now and watch as your preschooler's imagination takes flight.
More Letter Alphabet Resources, Template Printables and Letter Crafts for Preschoolers
The preschool room I worked in did 2 craft activities a day and one recipe a week. The kids loved to cook and eat what they made. There were always lots of books different books for each week's theme.
We played games and did physical activities around the letters too. ABCs Yoga for Kids was always a favorite.
This post contains affiliate links. I earn a commission if you purchase items through the links.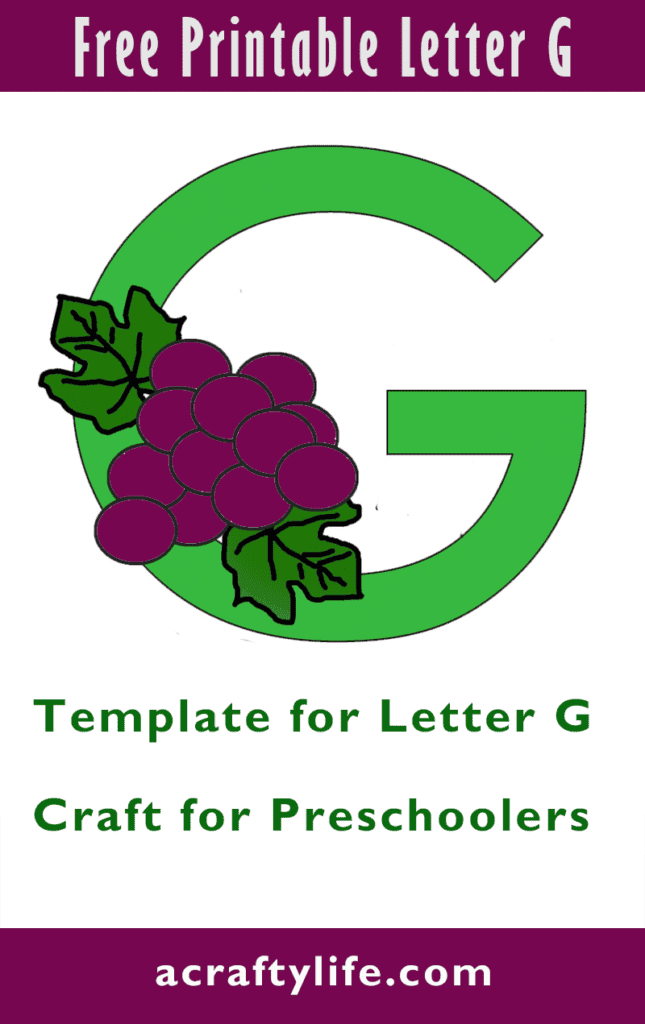 Learn How To Make Grapes Letter G Craft for Preschool With Printable Template
Supplies
white cardstock
scissors – safety scissors for kids
markers, crayon, colored pencils, watercolors, or kids paint
glue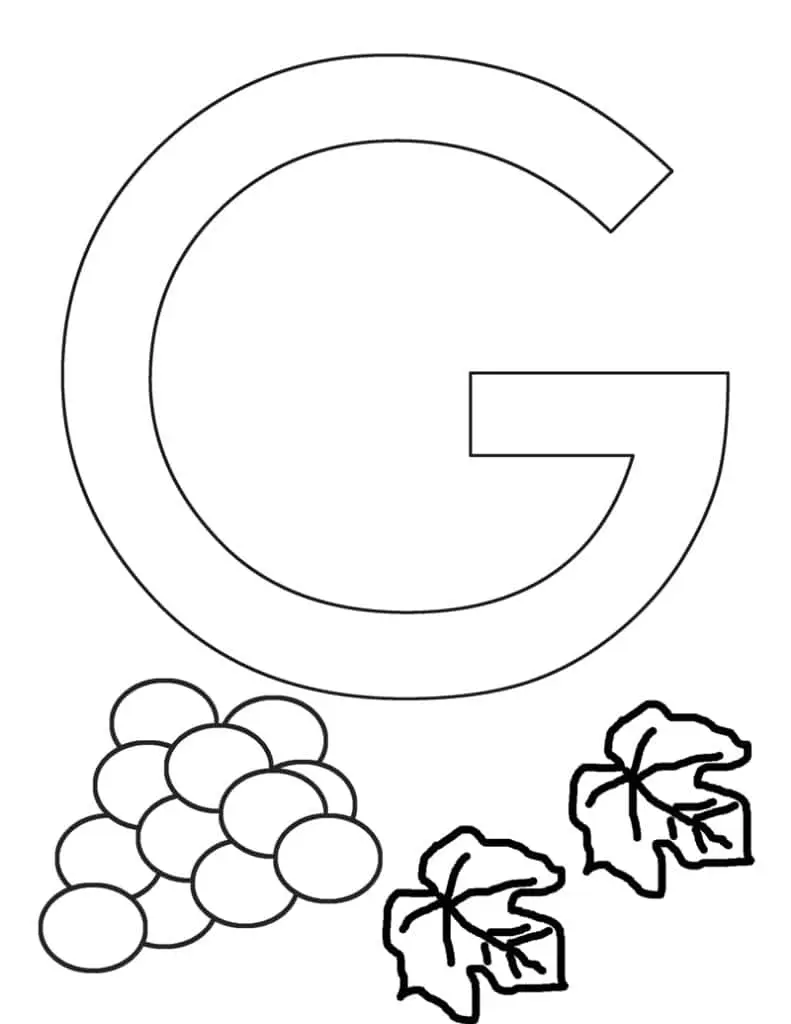 Before you start the letter G craft show your preschool pictures of different grapes. Talk about different kinds of grapes and how they grow.
Talk about other interest facts of grapes and let the children ask questions.
Step 1.
Print out the letter G PDF. Let dry for a few minutes.
Step 2.
Color the letter G as you would like.
Color the grapes and leaves.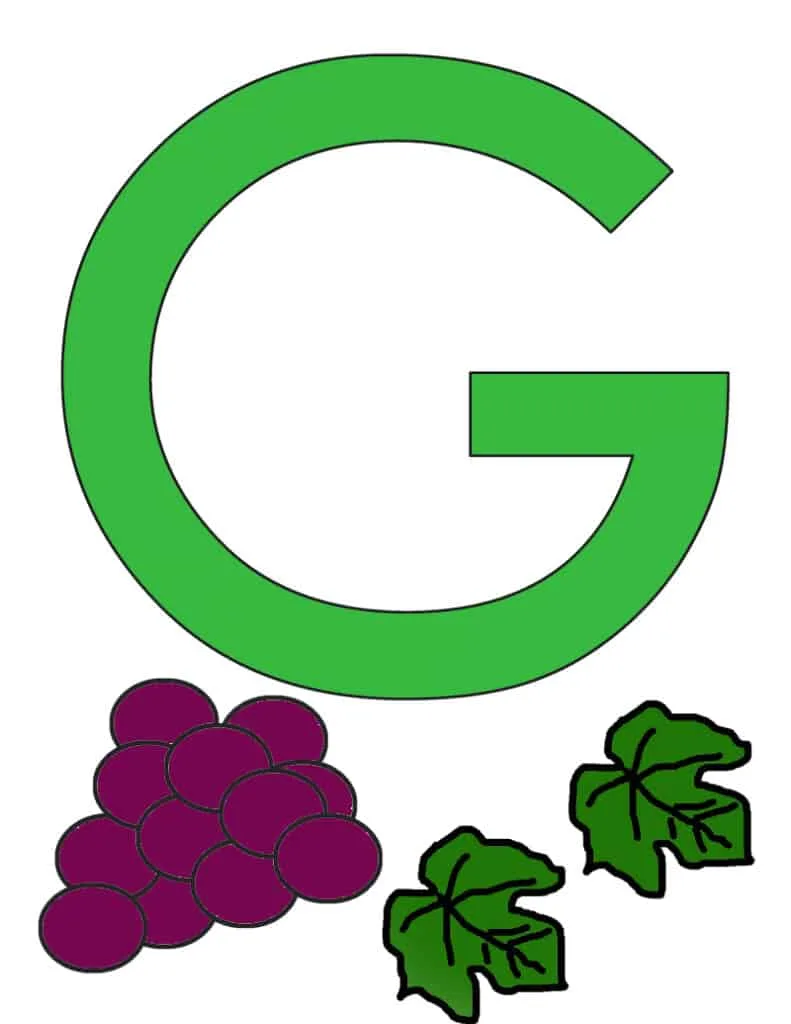 Step 3.
Cut out the letter G, grapes, and leaves.
Step 4.
Glue the grapes and the grape leaves onto the letter G. Let dry. Enjoy!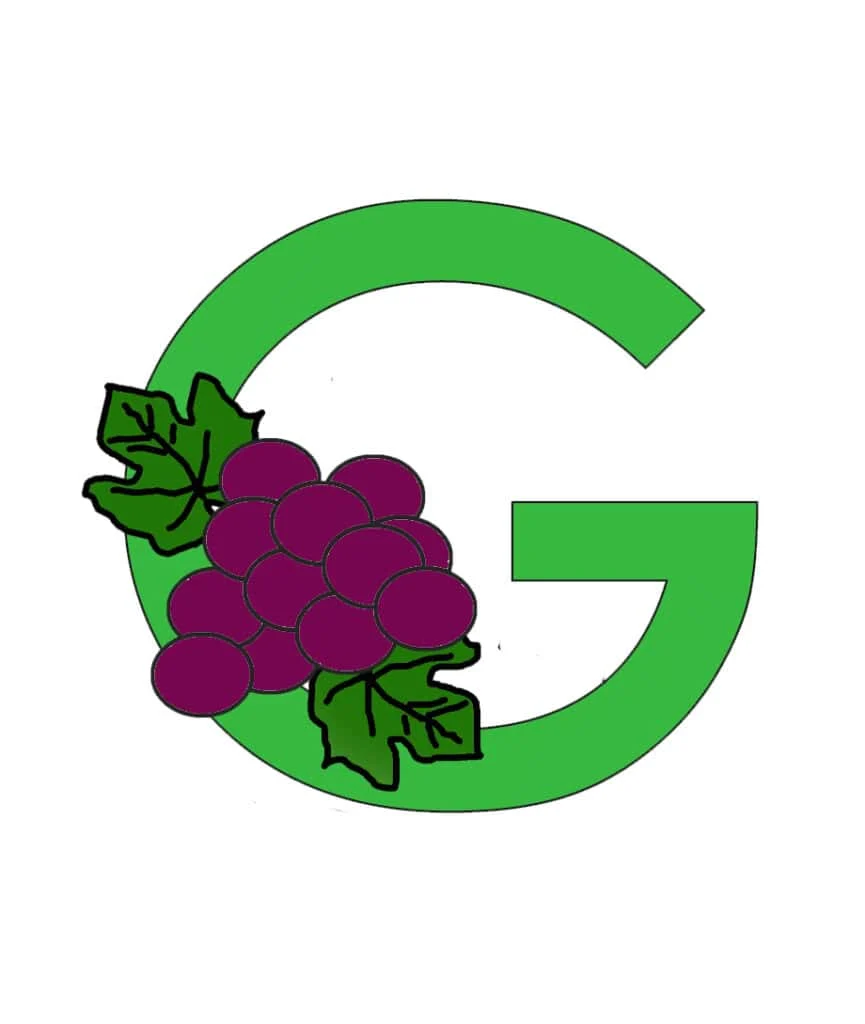 Our Letter G Grapes Craft for Preschool Printable Template is a fantastic resource for engaging young learners. It provides an interactive and hands-on activity that promotes fine motor skills and letter recognition.
With easy-to-follow instructions, children can create their own grapes while having fun. Download the template now for a fun time!
More Letter G Crafts for Preschool
More Free Letter G printable Worksheets for Preschoolers
Pin for Later
Other Preschool Activities