Looking for some fun toilet paper roll crafts for kids? I made a cute fingerprint fall tree. I will be busy creating other homemade toilet paper roll crafts for kids.
To keep the kids entertained all month long, I gathered a lot of different toilet paper roll arts and crafts. There are all different kinds of toilet paper roll crafts for crafts, great for toddlers, preschoolers, and more.
There are Halloween and Christmas Paper Roll crafts for you to try, as well as, other themes and holidays.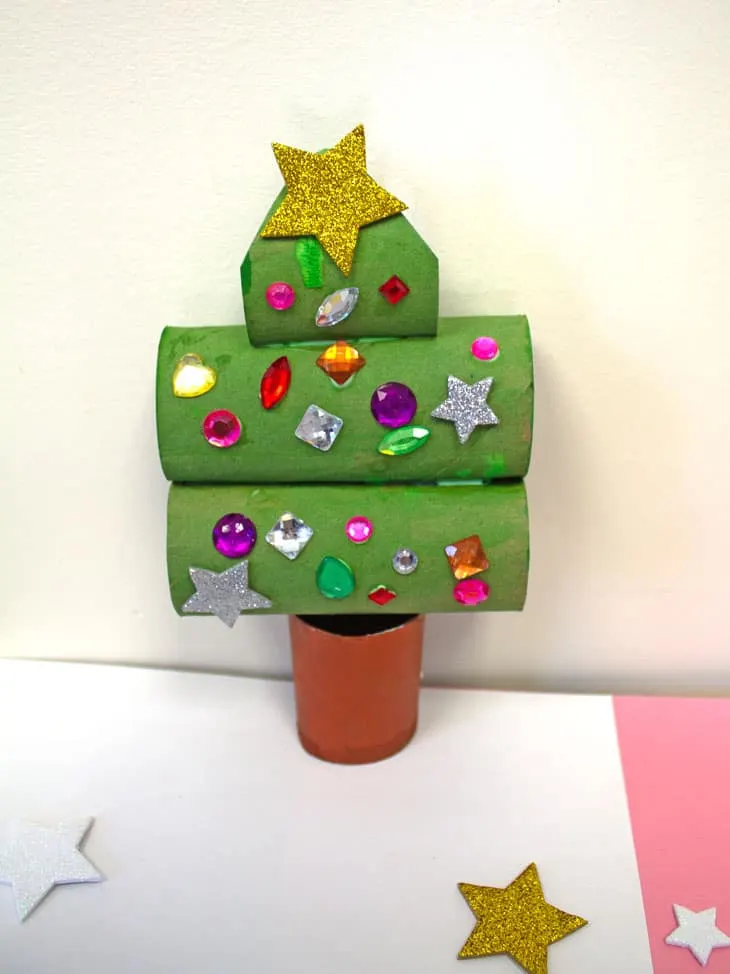 Pair with some Christmas books, for reading practice and arts and crafts together.
There are affiliate links in this post. I will receive a small commission if you purchase through these links at no additional cost to you.
Fun Recycled Paper Roll Arts and Crafts for Kids
Make a cute dragonfly with a little paint, a toilet paper roll and tissue paper.
With, a little paper and paint you can create this cute insect craft.
A fun colorful dragon craft pompoms and streams make this craft even more fun.
A cute ocean craft, yarn, paper, and paper roll and you can make this craft.
Perfect for a colorful Halloween. Would work as a candy holder.
Have even more fun watching clouds with these craft. A great weather project.
Another cute insect craft you could make in no time.
A fun lion using hearts for Valentine's day.
Make your own set for lots of jungle fun.
Have a whole town in no time.
A bright pirate and parrot themed craft.
Make the finishing touch to a superhero's outfit.
A pretty spring tree craft, great for talking about seasons.
Fun Toilet Paper Roll Crafts for Christmas
Recycle a paper roll into a fun gingerbread man
Make a fun Rudolph craft using traced handprints for the antlers.
Recycle some paper rolls into some cute Christmas people.
Make a cute snowman using a few supplies and a paper roll. This would be a great winter craft for preschoolers too.
Make a cute angel with glitter and yarn hair in this cute angel paper roll craft.
Recycle some of those toilet paper rolls into fun colorful Christmas trees. I painted the rolls green and then glued them together. Then I added the star stickers and gems. Do gems or star stickers? Paint the dots for ornaments and cut out some stars out of paper.
More Toilet Paper Roll Crafts for Christmas
Fun Toilet Paper Roll Crafts for Halloween
Make some colorful bat crafts with this fun toilet paper roll Halloween project.
Use some orange paper, a paper roll and a black marker to make these cute pumpkins. You could paint some paper or a coffee filter too.
Turn your toilet paper rolls into 4 different Halloween characters, like a vampire or jack-o-lantern.
Make a fun bat or jack-o-lantern pop-up craft using a toilet paper roll.
Pin for Later
More Fun Crafts for Kids