Looking to make some adorable owl crafts for kids? Owls are so cute, and fall is a great time for owl crafts for preschoolers.
You can make cute bright and colorful owls for Autumn or an animal theme or spooky owls for Halloween. They would be great for the letter O too.
These fun and easy owl crafts would be great for toddlers or preschoolers. Find some owl books and combine crafting with reading.
Get ready to make some cute easy wide-eyed owls crafts. There are several free printable owls crafts that you can use to make the craft project shown or use whatever media you have.
19 Owl Crafts for Kids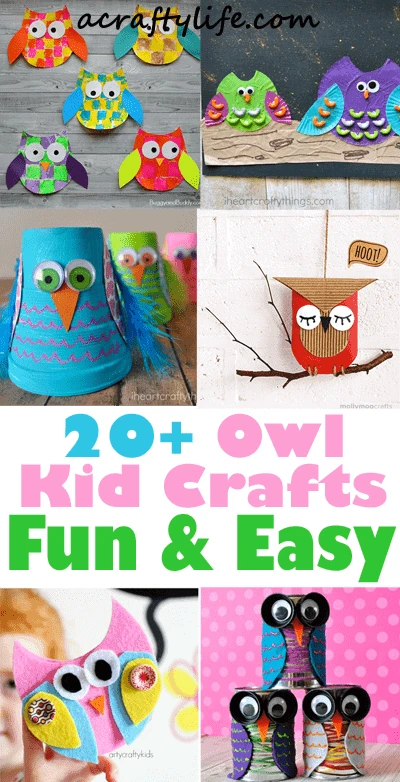 Use some cups to make colorful owls.
iheartcraftythings.com
Print out this owl craft template and get painting.
www.makefilmplay.com
Make these bright owl craft out of paper plates, fun and easy.
www.artycraftykids.com
Free printable easy paper owl craft template to color.
www.easypeasyandfun.com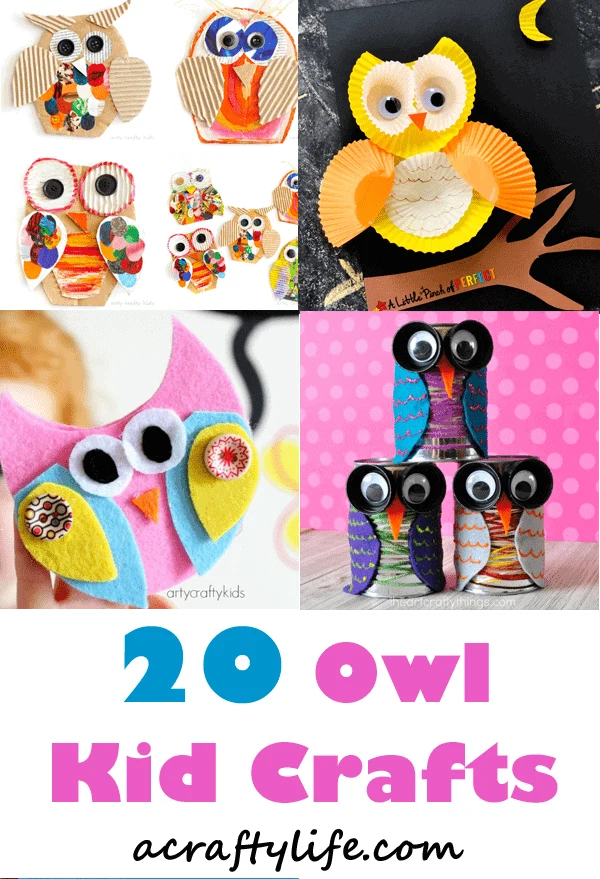 Use some of those boxes and turn them into some cute owls.
www.artycraftykids.com
Cupcake liners aren't just for sweet treats!
alittlepinchofperfect.com
Kids always love puppets. Make your own cute owl finger puppet.
www.artycraftykids.com
Recycle some tin cans into adorable owls.
iheartcraftythings.com
Who doesn't have some toliet paper rolls for these cute owls?
mollymoocrafts.com
Colorful cupcake liner owl family.
iheartcraftythings.com
Sponge painted owls using a printable template
buggyandbuddy.com
Make a wintery owl with this craft.
www.fantasticfunandlearning.com
Please Pin For Later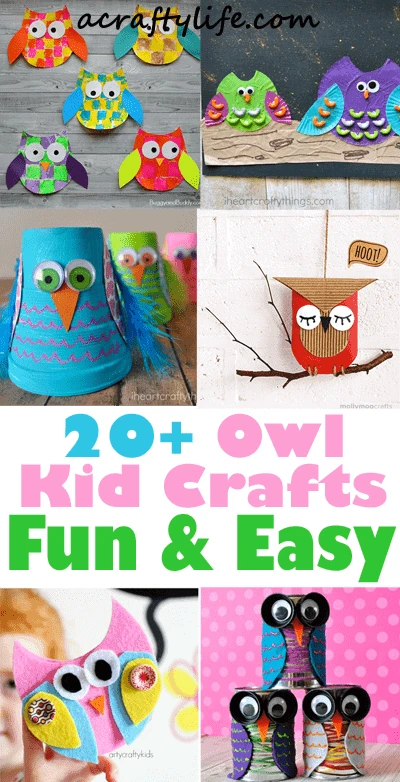 More Fun Fall Crafts for Kids
More Fun Animal Crafts for Kids
More Fun Crafts for Kids